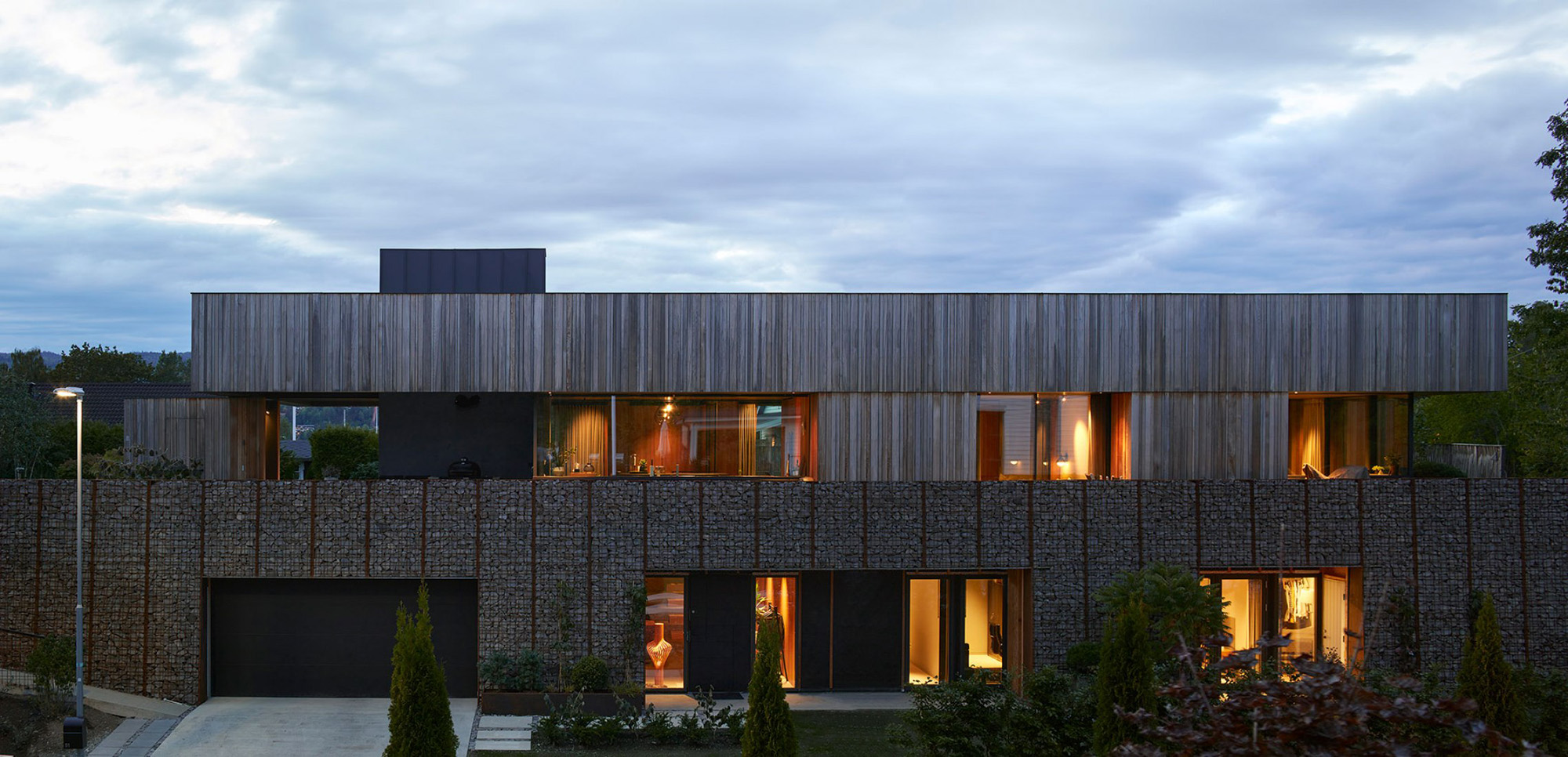 © R21 Arkitekter, Mariela Apollonio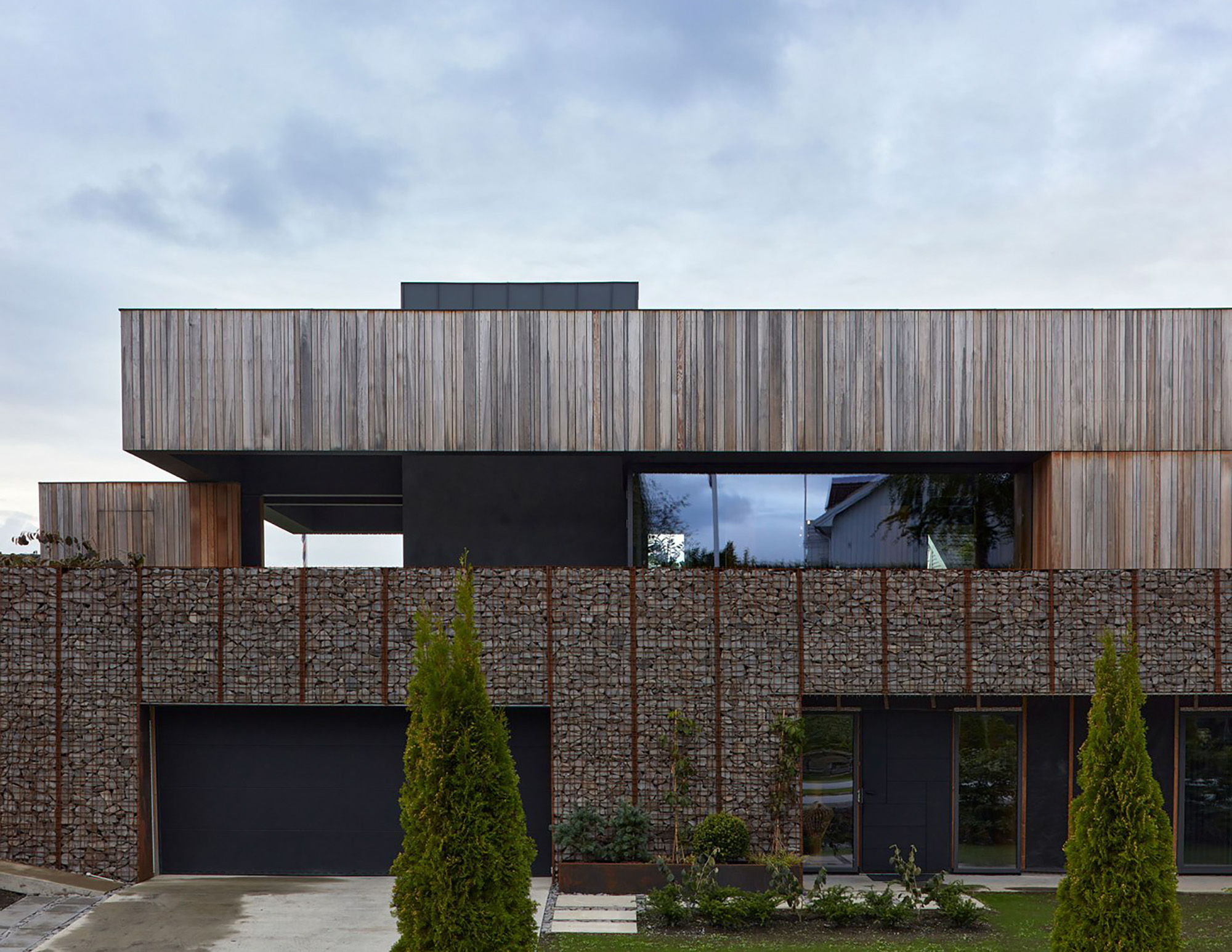 © R21 Arkitekter, Mariela Apollonio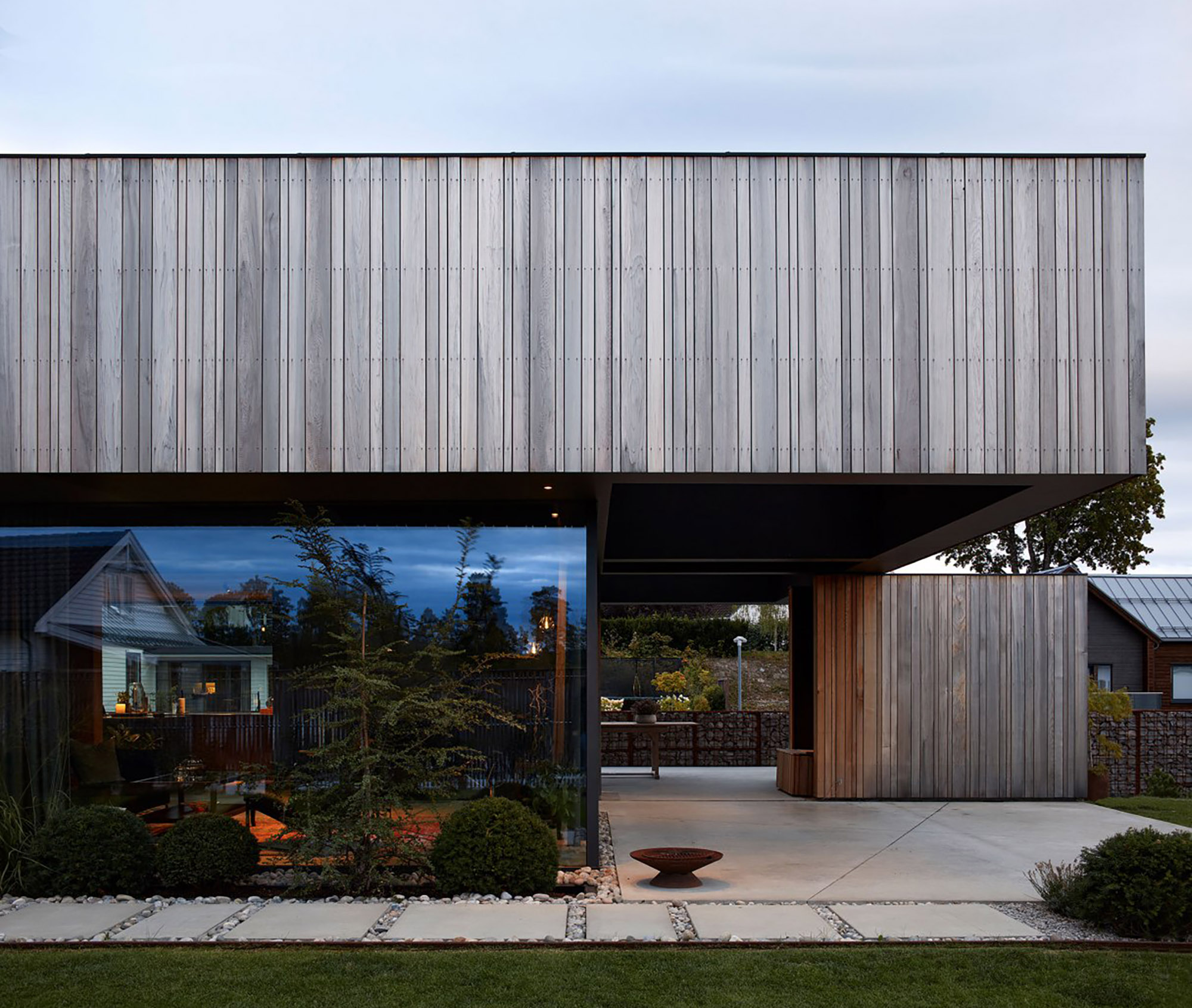 © R21 Arkitekter, Mariela Apollonio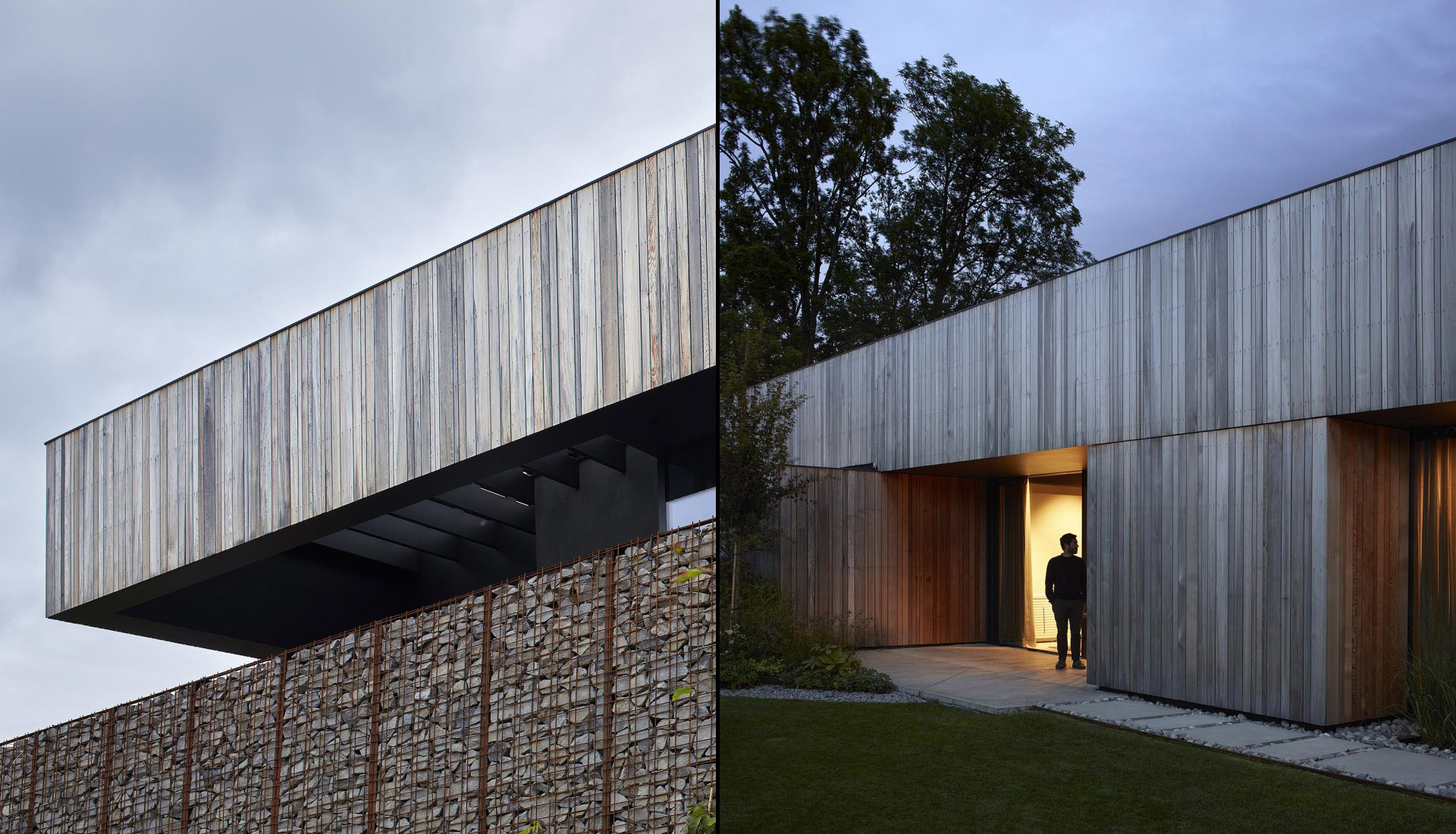 © R21 Arkitekter, Mariela Apollonio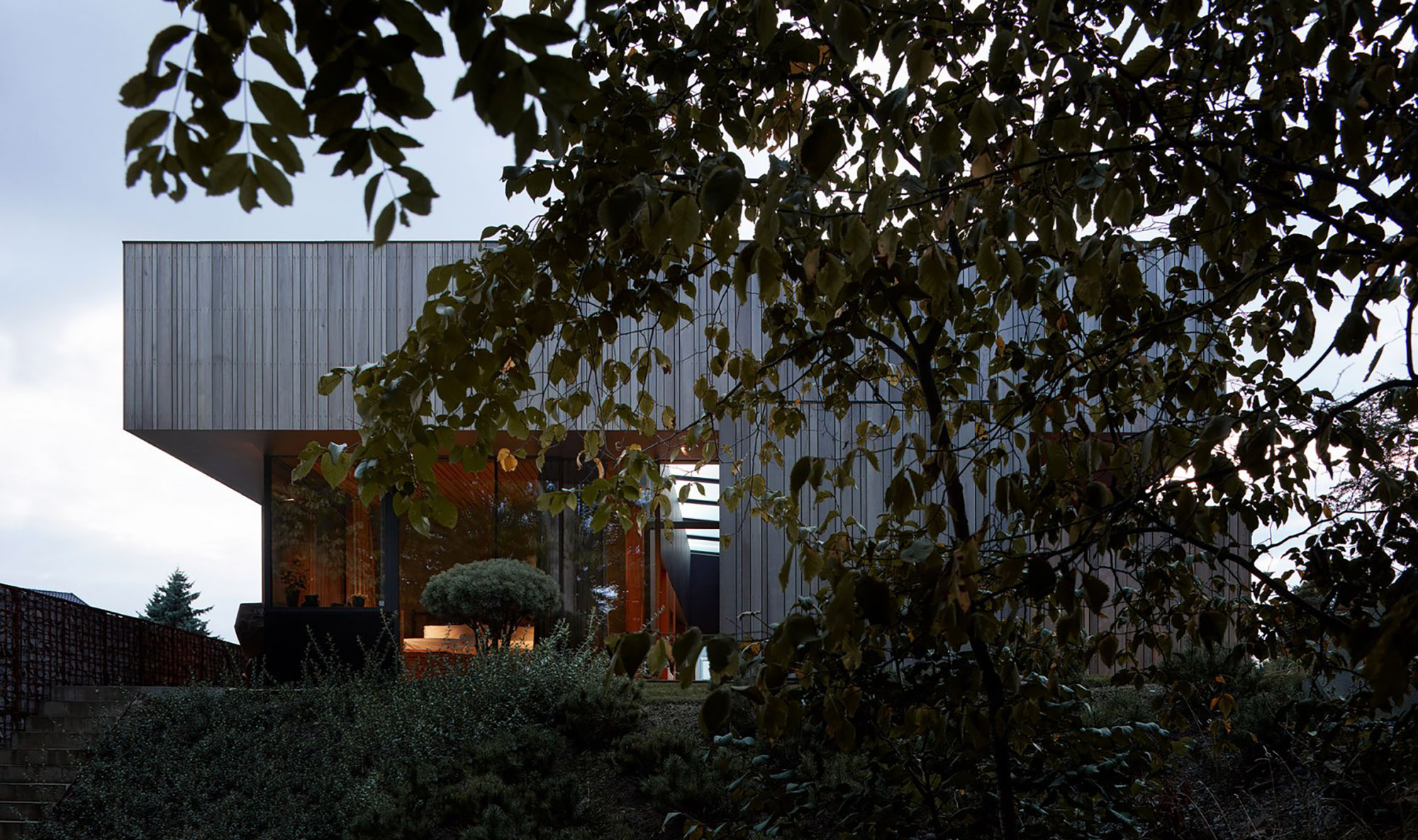 © R21 Arkitekter, Mariela Apollonio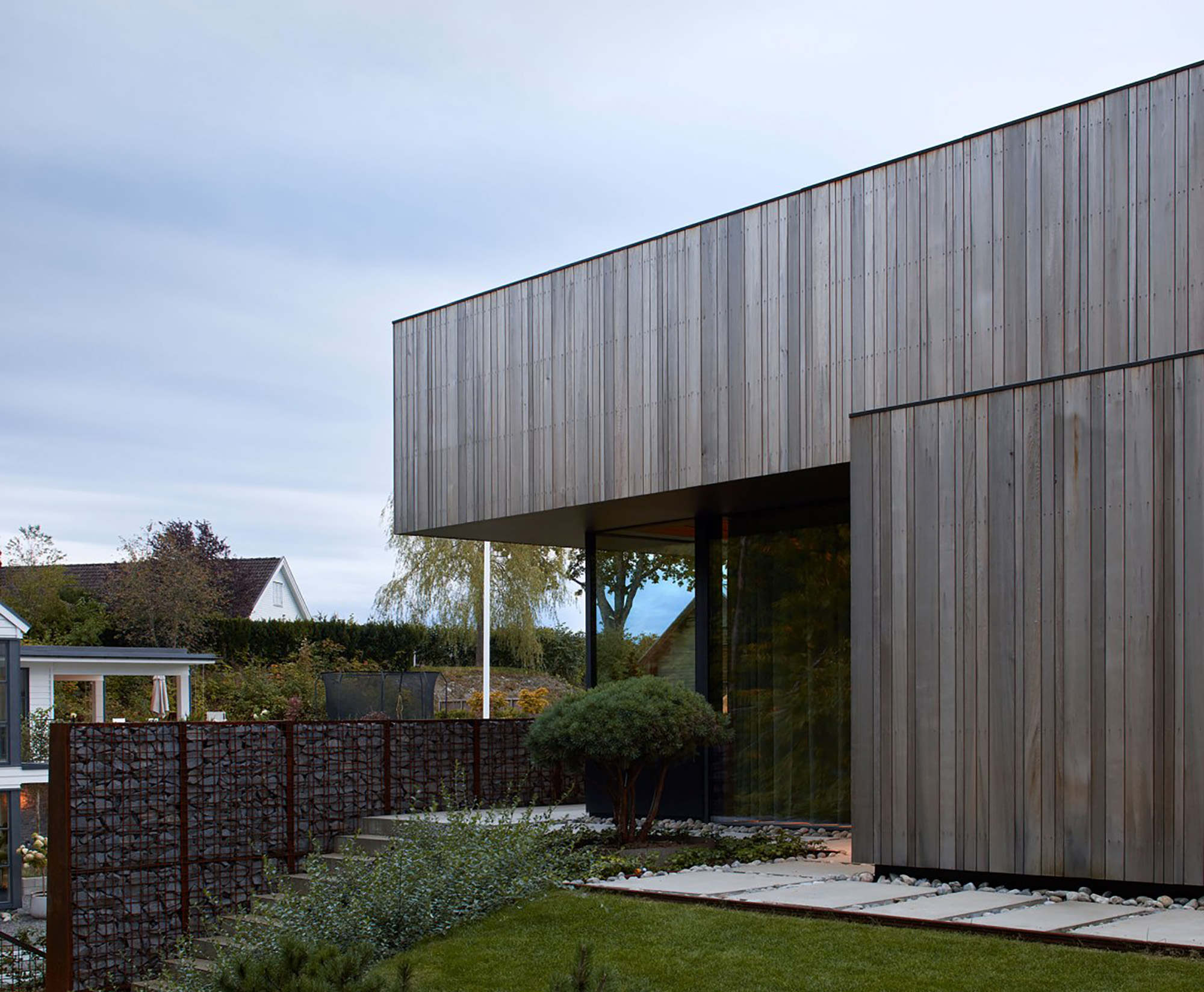 © R21 Arkitekter, Mariela Apollonio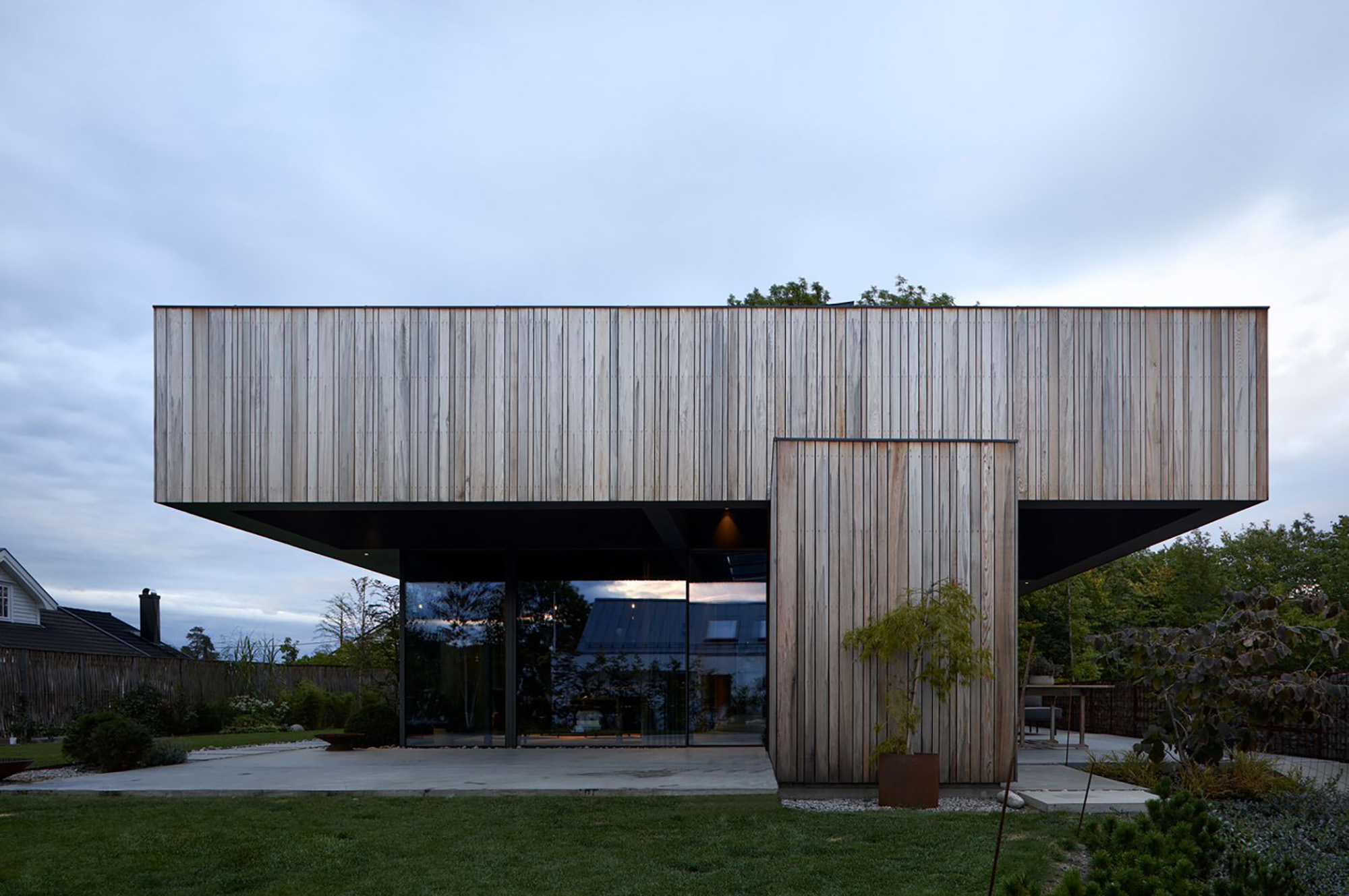 © R21 Arkitekter, Mariela Apollonio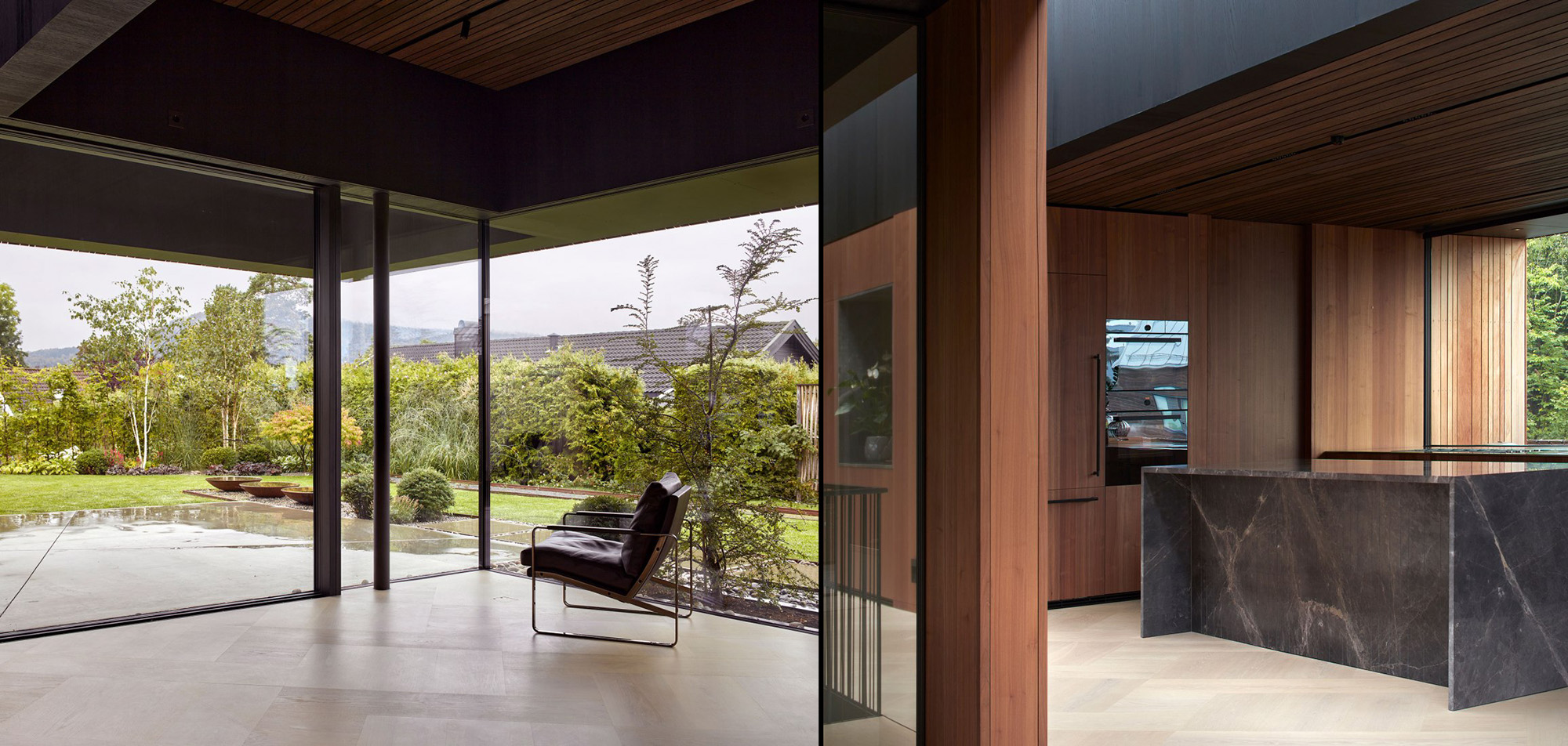 © R21 Arkitekter, Mariela Apollonio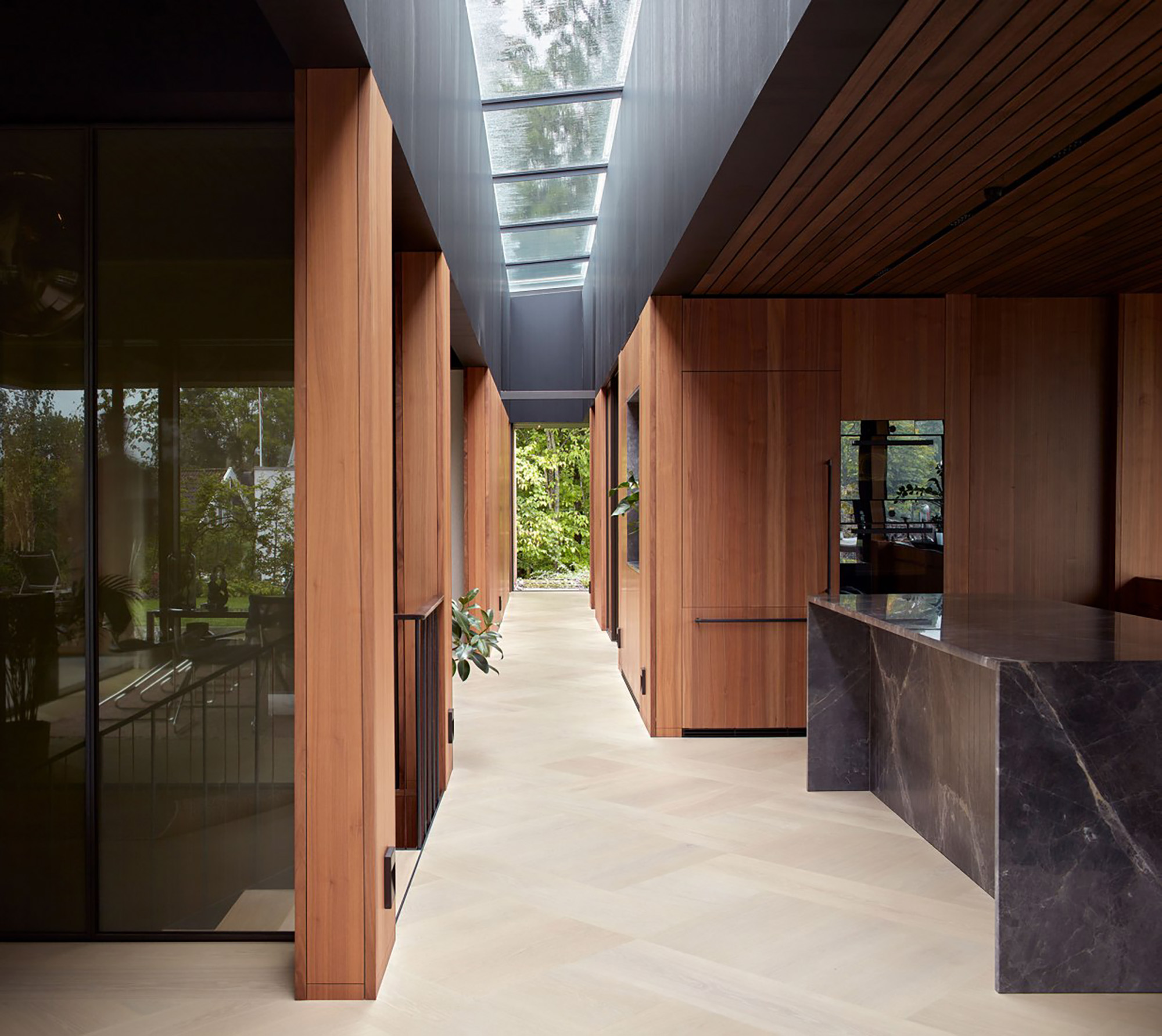 © R21 Arkitekter, Mariela Apollonio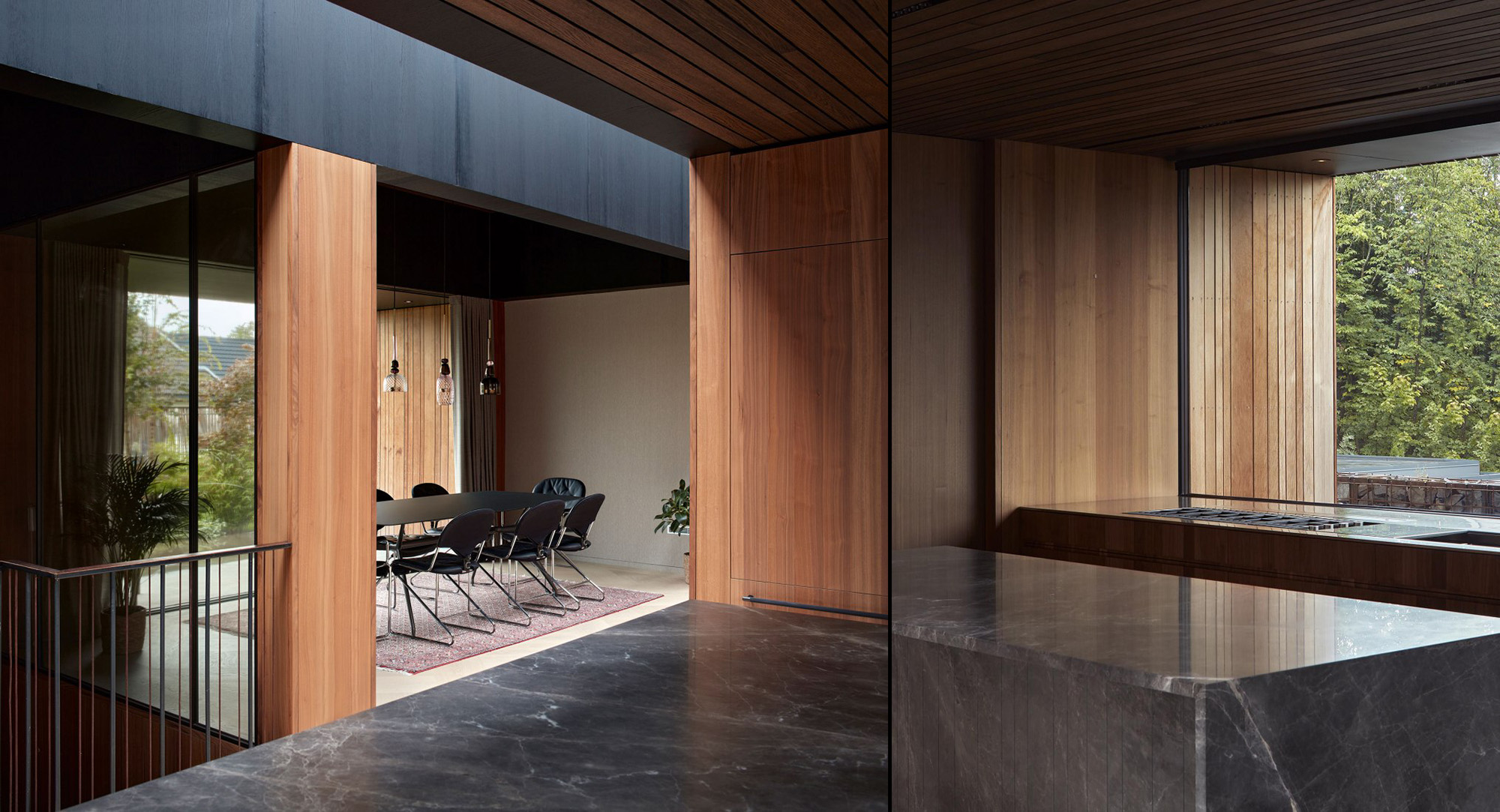 © R21 Arkitekter, Mariela Apollonio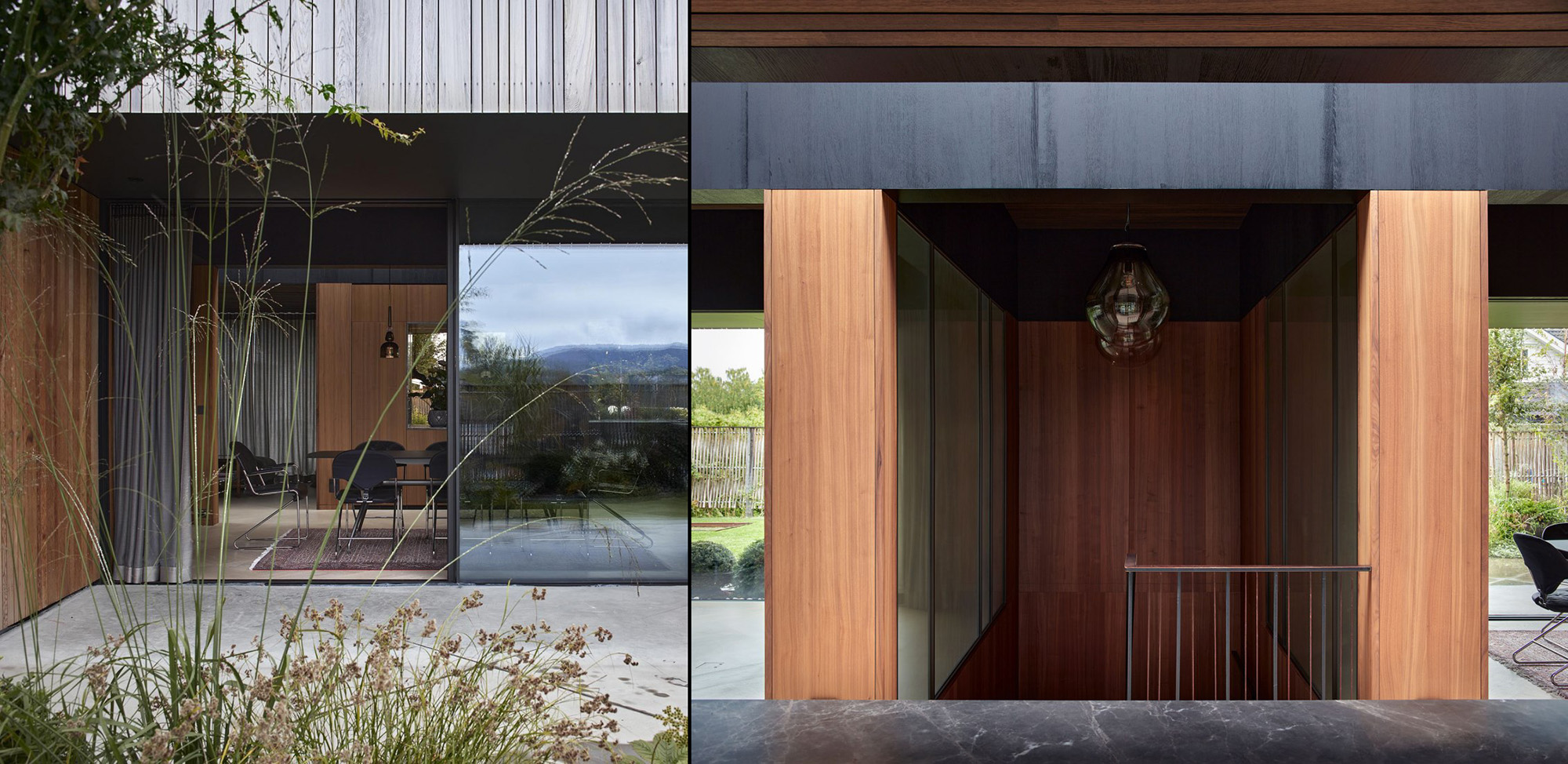 © R21 Arkitekter, Mariela Apollonio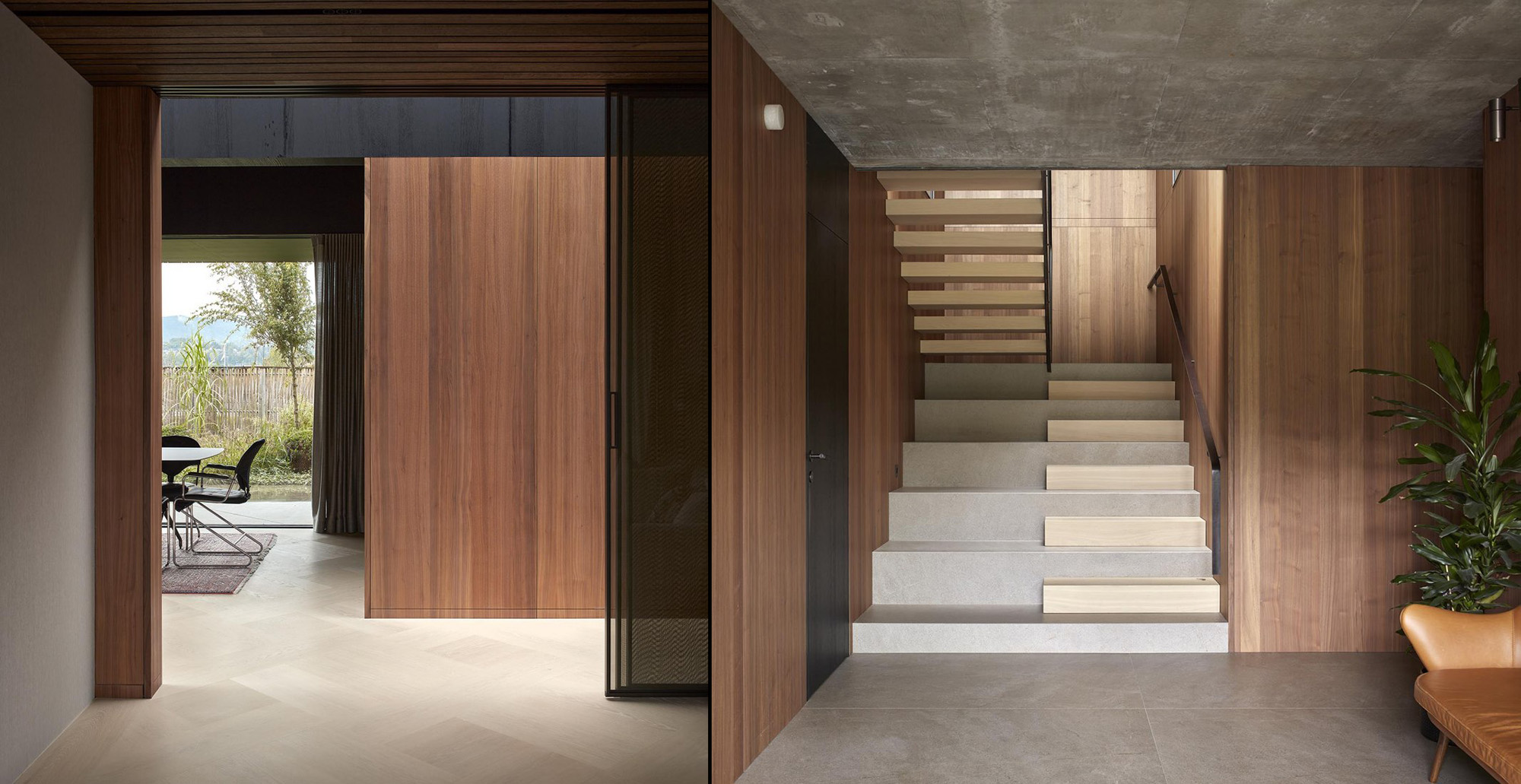 © R21 Arkitekter, Mariela Apollonio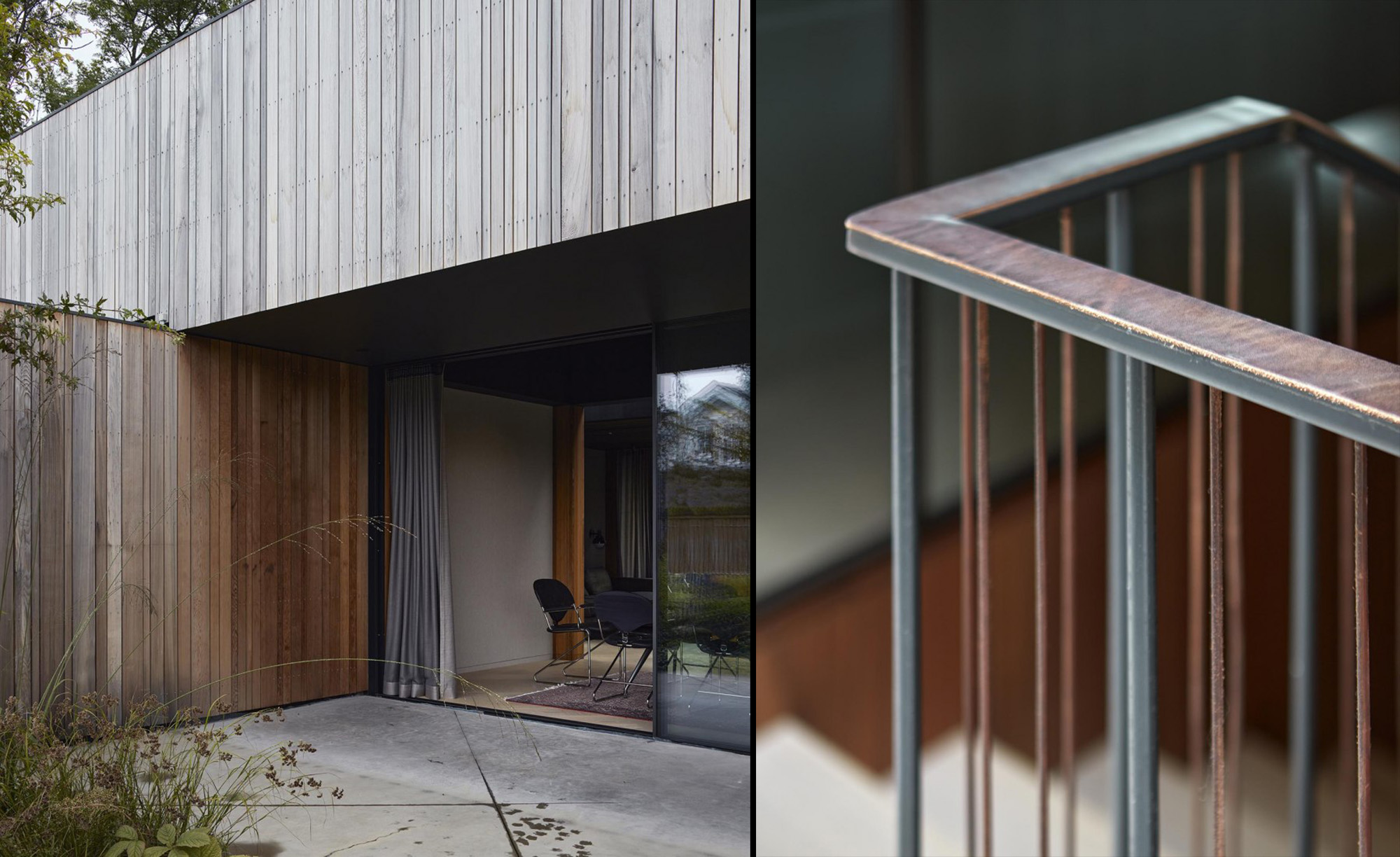 © R21 Arkitekter, Mariela Apollonio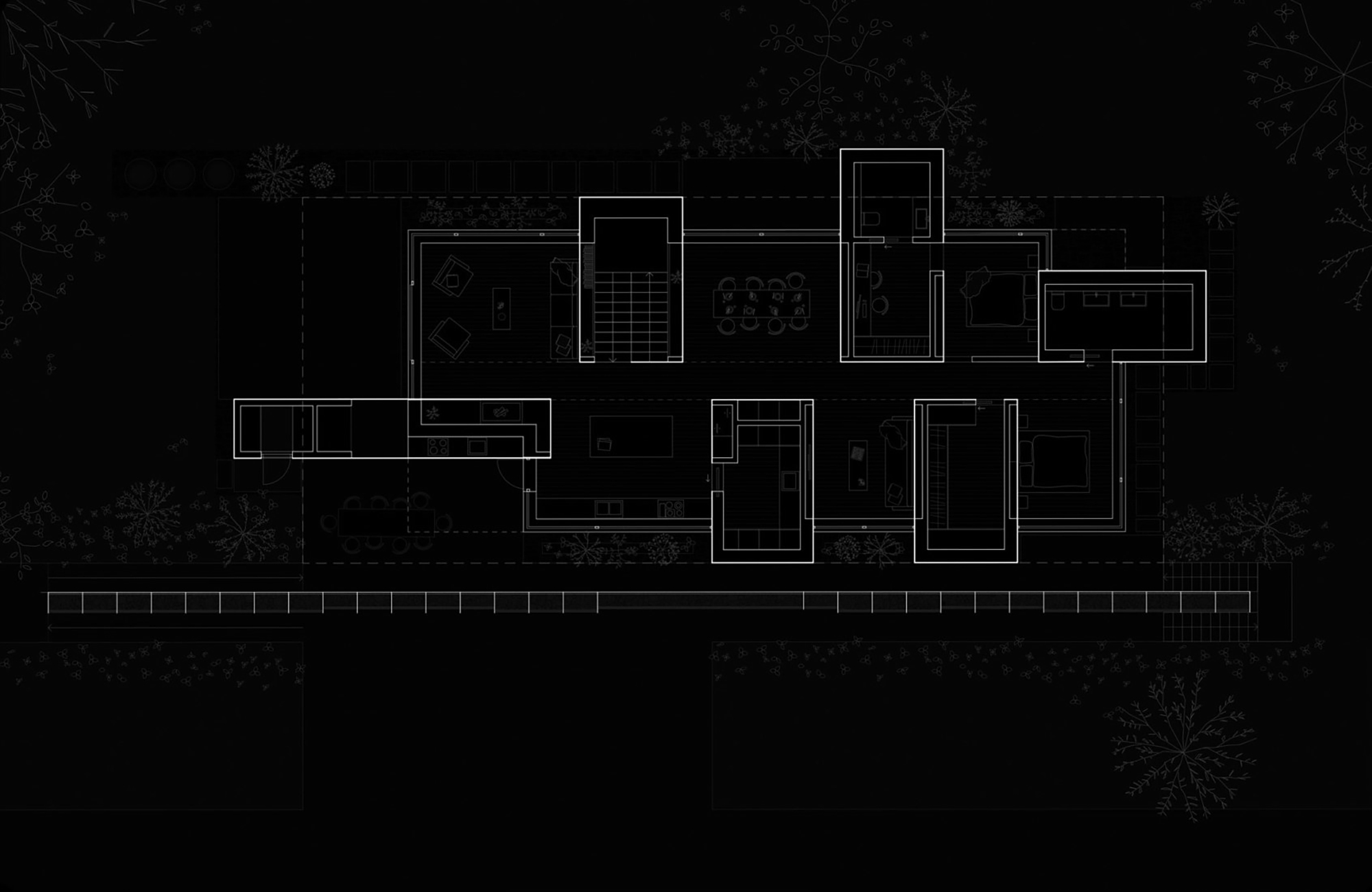 © R21 Arkitekter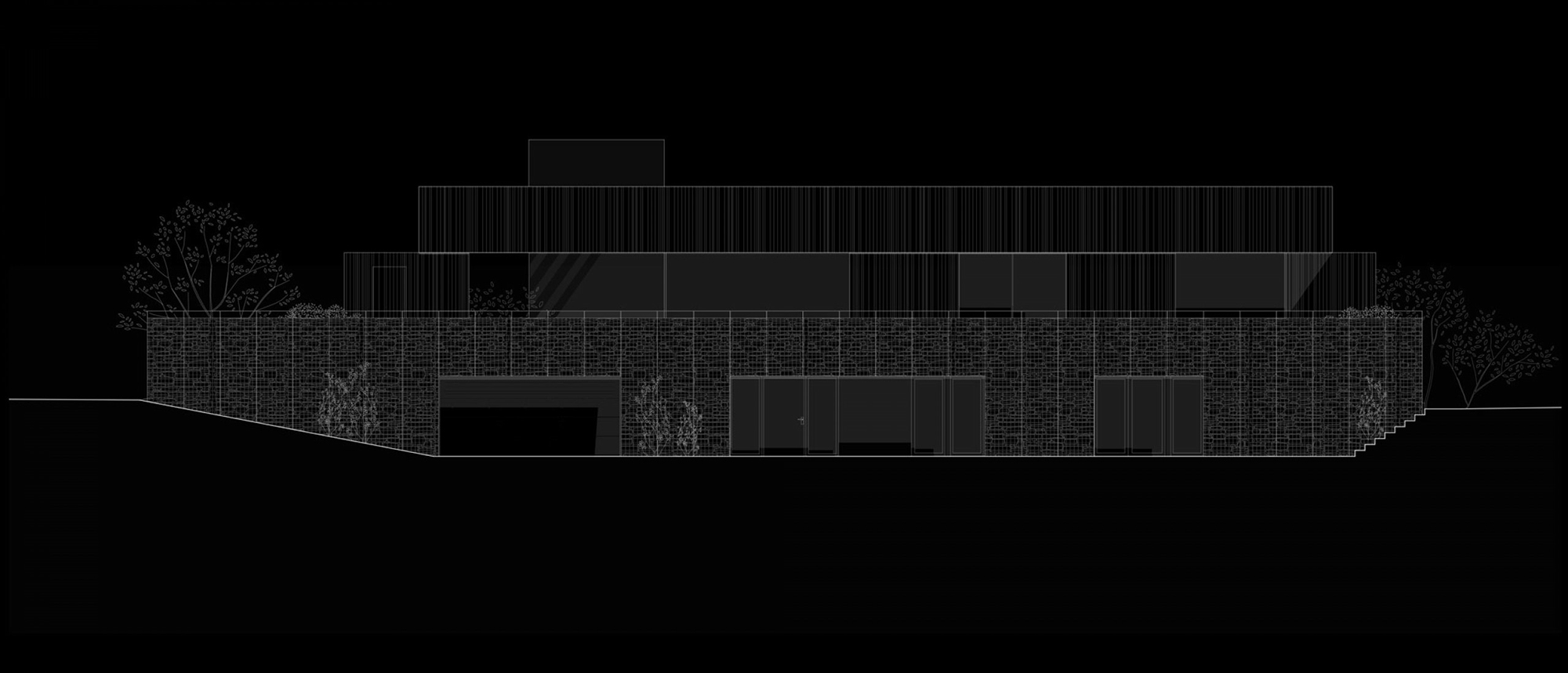 © R21 Arkitekter
Project: Villa Nes Terrace
Location: Nes Terrace, Asker
Architects: R21 Arkitekter
Size: 350 m²
Completed: 2022
Photographer: Mariela Apollonio
The plot has a rising terrain, into which the building is partially placed, so that the entrance area is at the same level as the street, while from the second floor you have direct access to the garden. A retaining wall marks the lower floor along the entire length of the building to the south-east. With its weight and materiality, the wall completes the landscape and becomes part of it, rather than the body of the building, so that from the other sides it appears as an elongated house on one floor.
The home's concept is simple and clearly articulated – a horizontal roof plan looms over the whole and creates a framework for the rest of the project. Underneath, different spatial demarcations are formed between closed boxes. Retracted glass sections tie the boxes together and define the living spaces, while maintaining the connection to the outdoor spaces.
An overlit axis runs through the home and connects the rooms. The contrasting experience of open and closed; light and dark, form a rhythm in the building. The boxes that contain bathrooms are extended past the roof tile and allow a portion of light to enter from above. Through such extensions as well as shifts in the façade life, a number of outdoor spaces of different character are also defined in connection with each living space.
The overall height of the roof of 1.8 meters provides room for truss girders and integrated, hidden technical installations in the roof surface, equipped with room for solar panels and solar collectors. The height of the roof structure also allows skylights and varying room heights inside, by varying the height of the roof surfaces in the roof layer.
The use of materials helps to underpin the building's volume structure and articulate the horizontality. The gabion wall that ends the plinth to the southeast has a heavy materiality that approximates the landscape, and will be able to be covered with planting over time. Inside, the impression of the closed boxes is reinforced with a darker wooden surface, while the open living spaces are characterized by glass surfaces and simple detailing.
Source: R21 Arkitekter
m i l i m e t d e s i g n   –   w h e r e   t h e   c o n v e r g e n c e   o f   u n i q u e   c r e a t i v e s