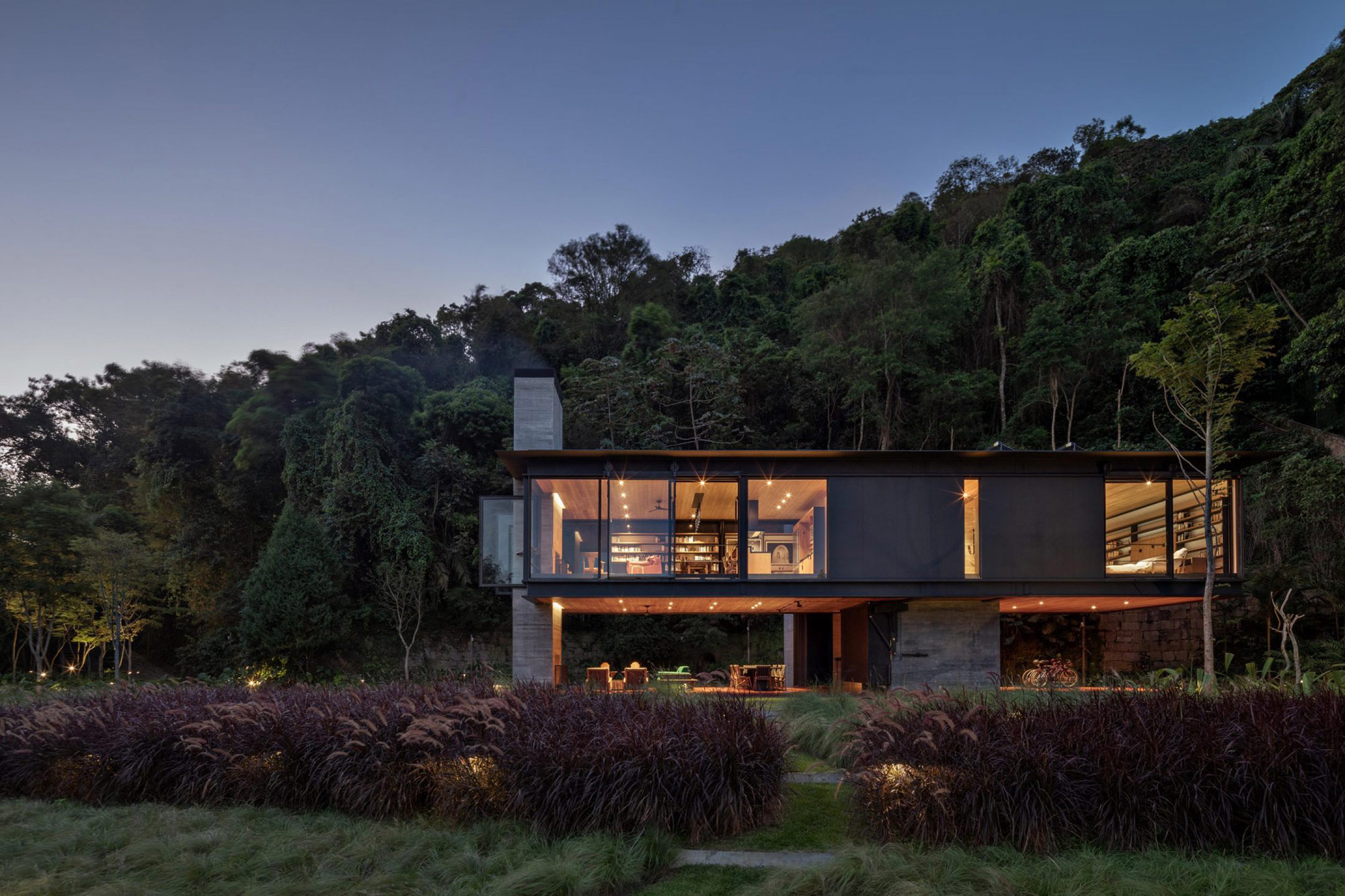 © Olson Kundig, Maíra Acayaba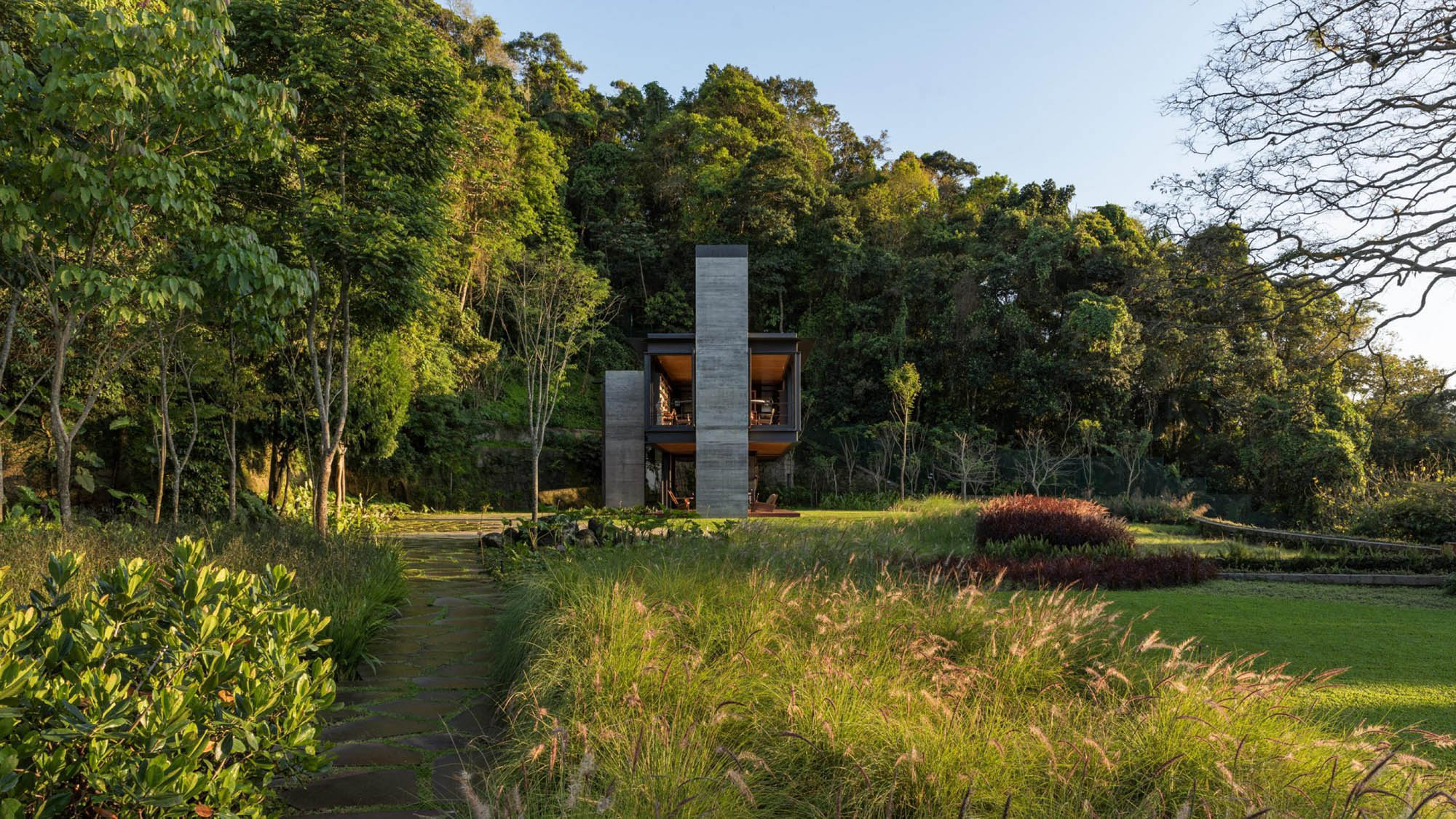 © Olson Kundig, Maíra Acayaba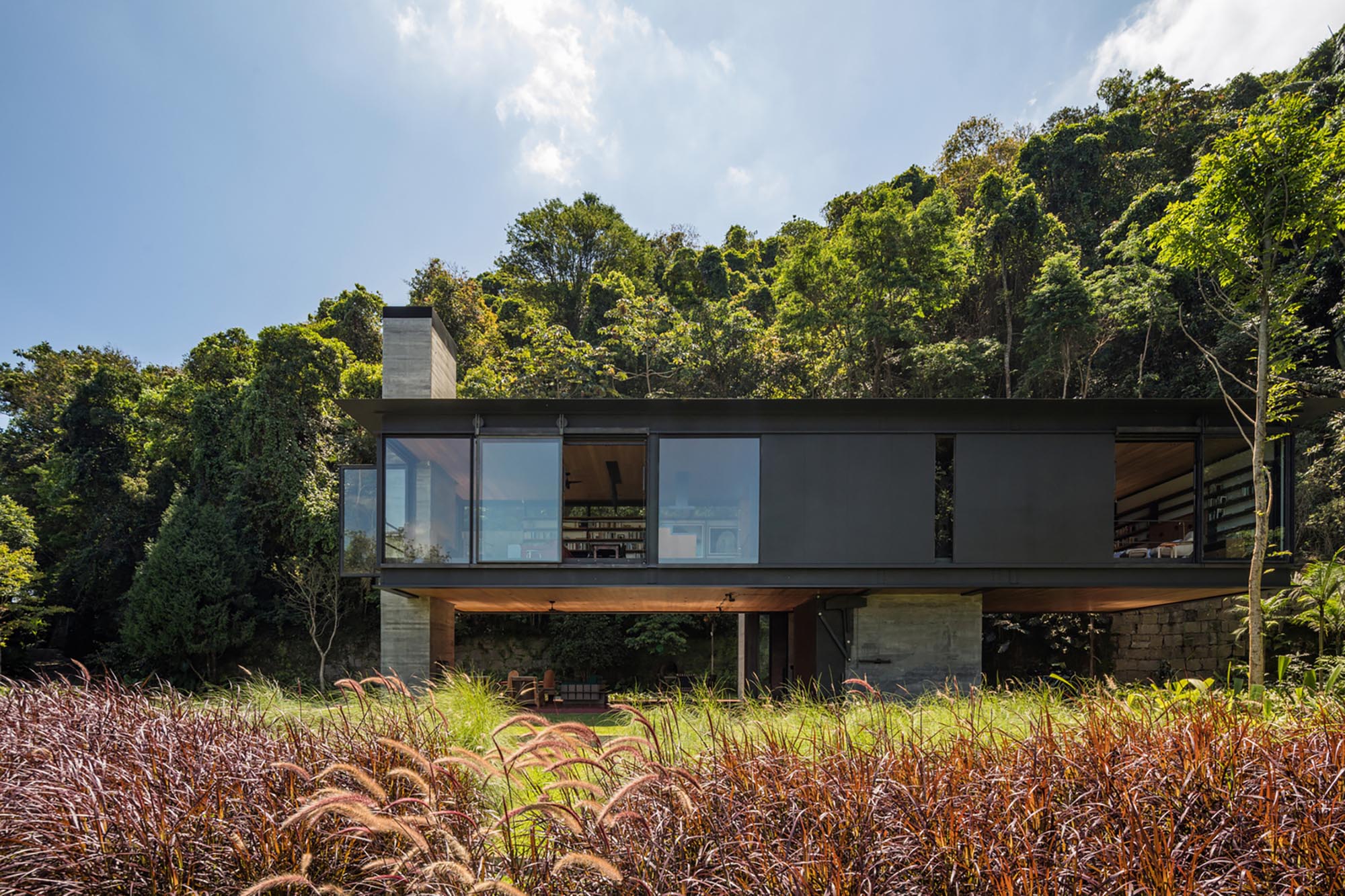 © Olson Kundig, Maíra Acayaba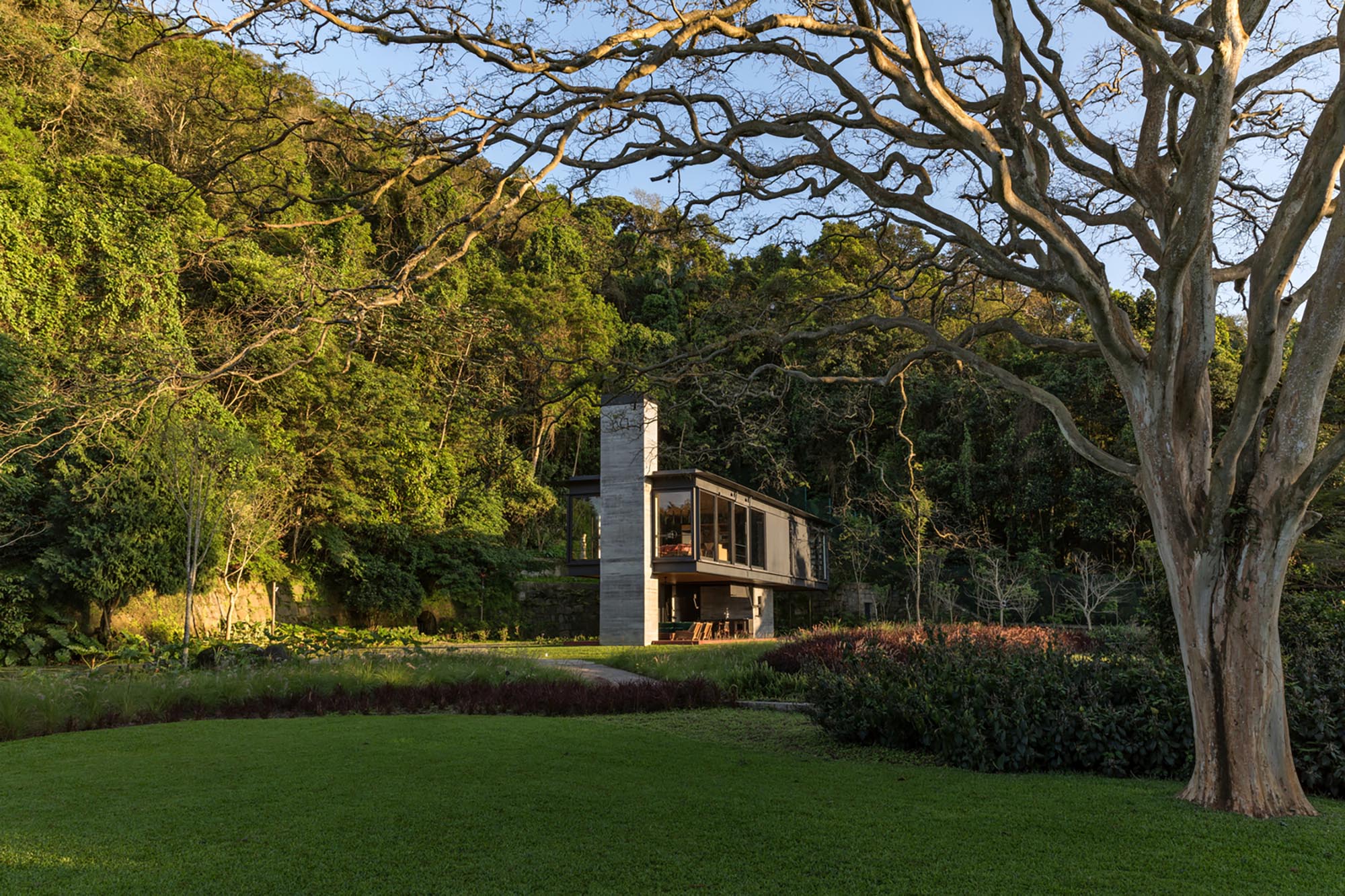 © Olson Kundig, Maíra Acayaba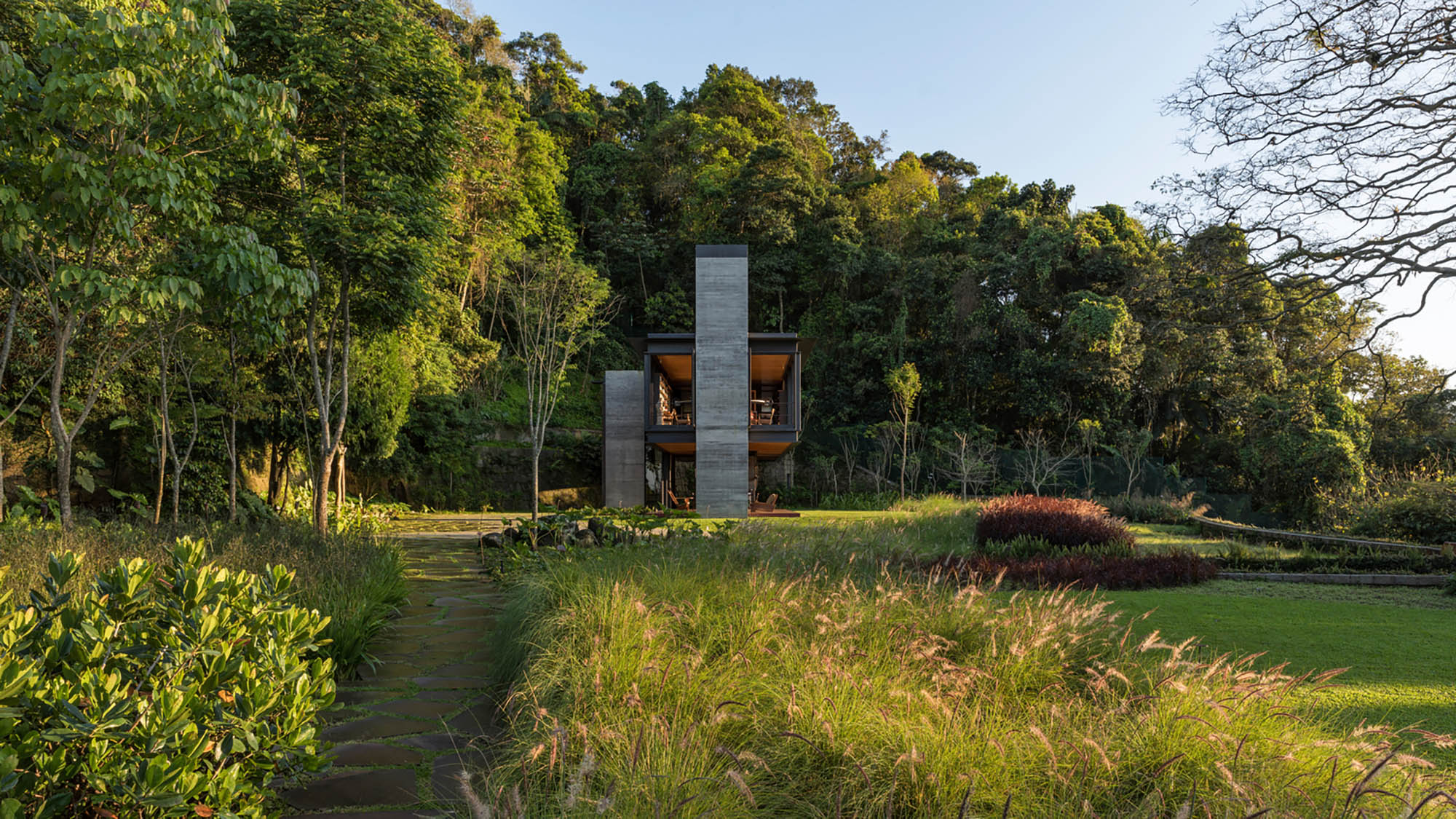 © Olson Kundig, Maíra Acayaba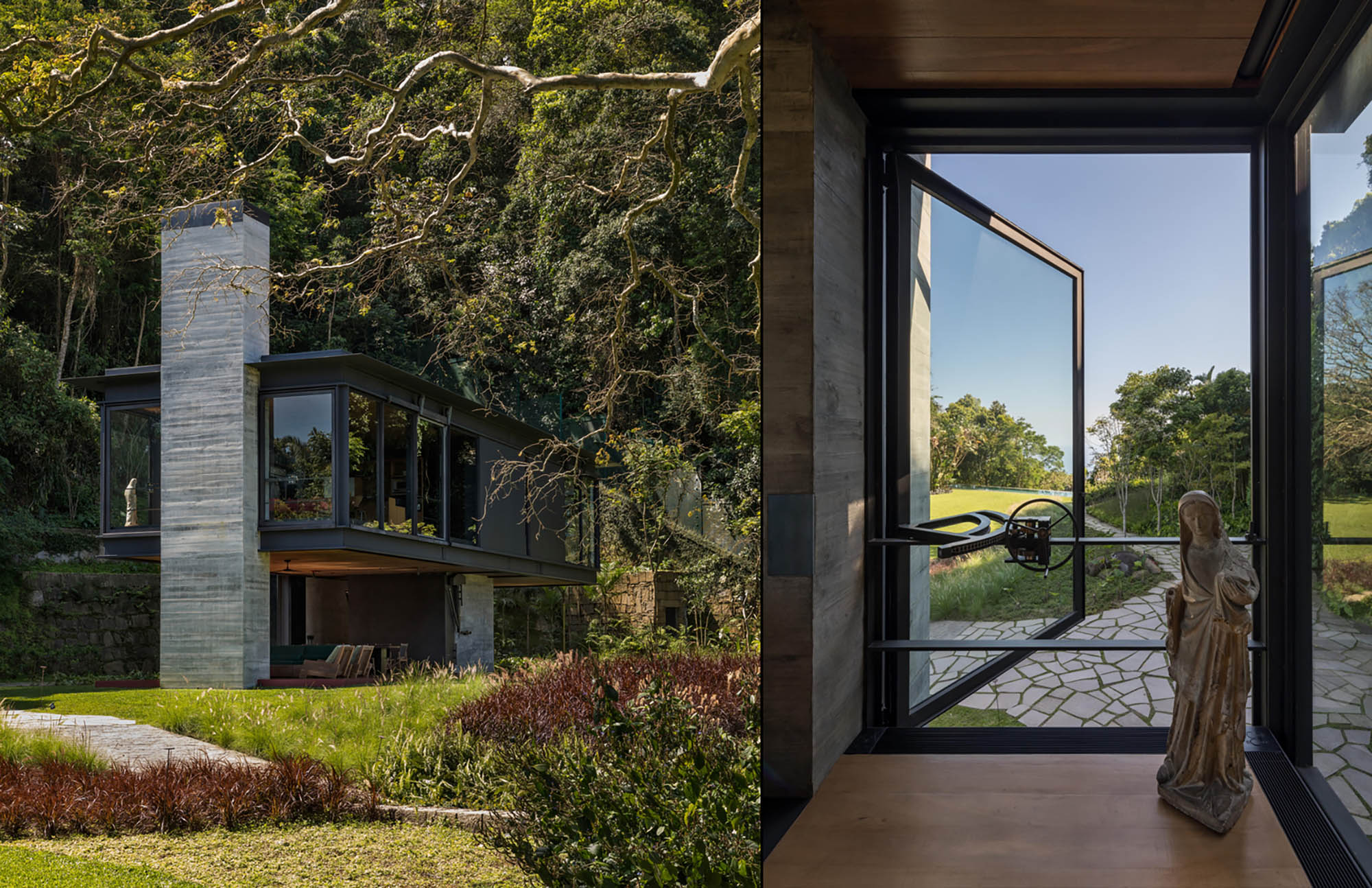 © Olson Kundig, Maíra Acayaba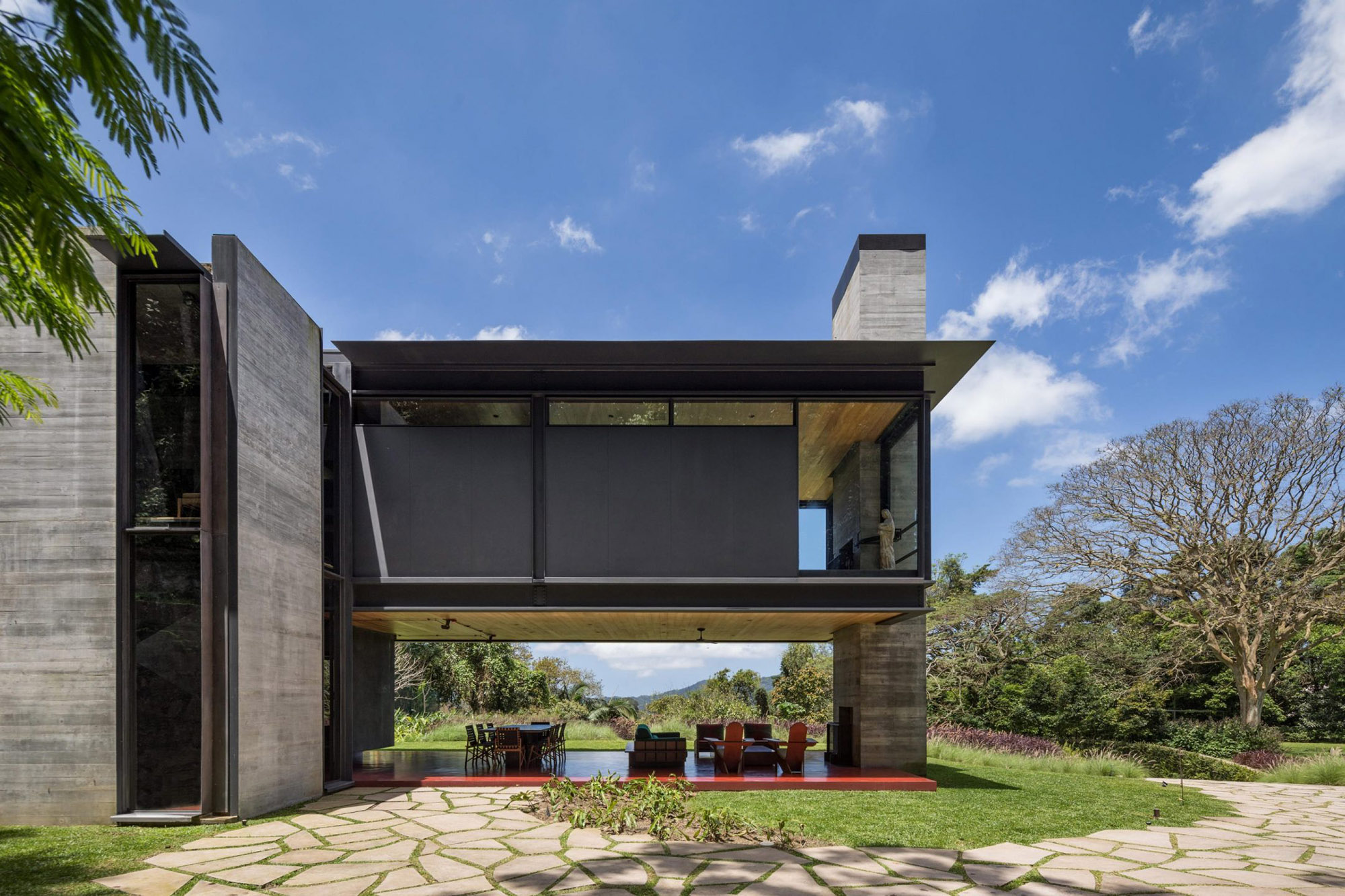 © Olson Kundig, Maíra Acayaba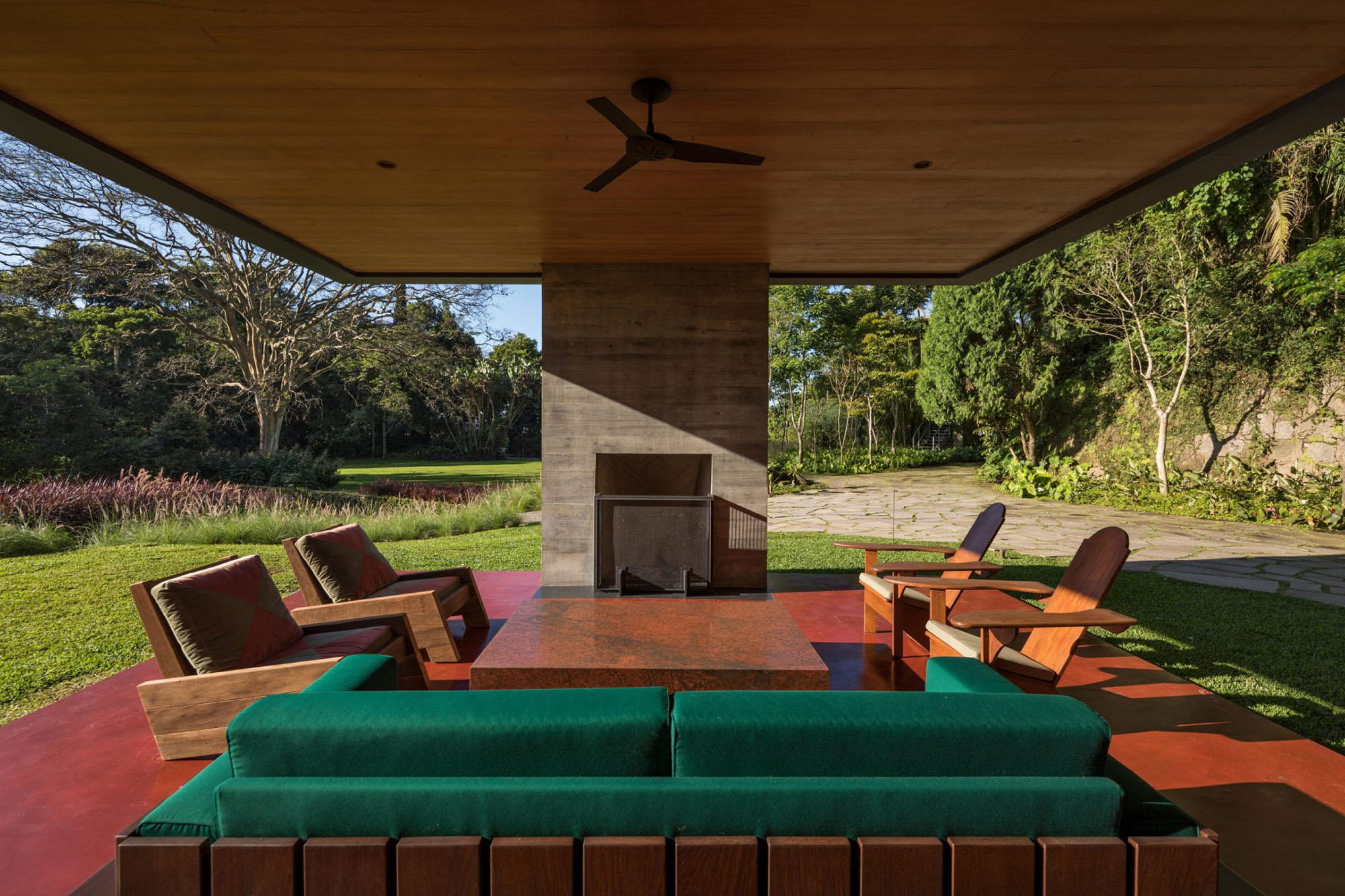 © Olson Kundig, Maíra Acayaba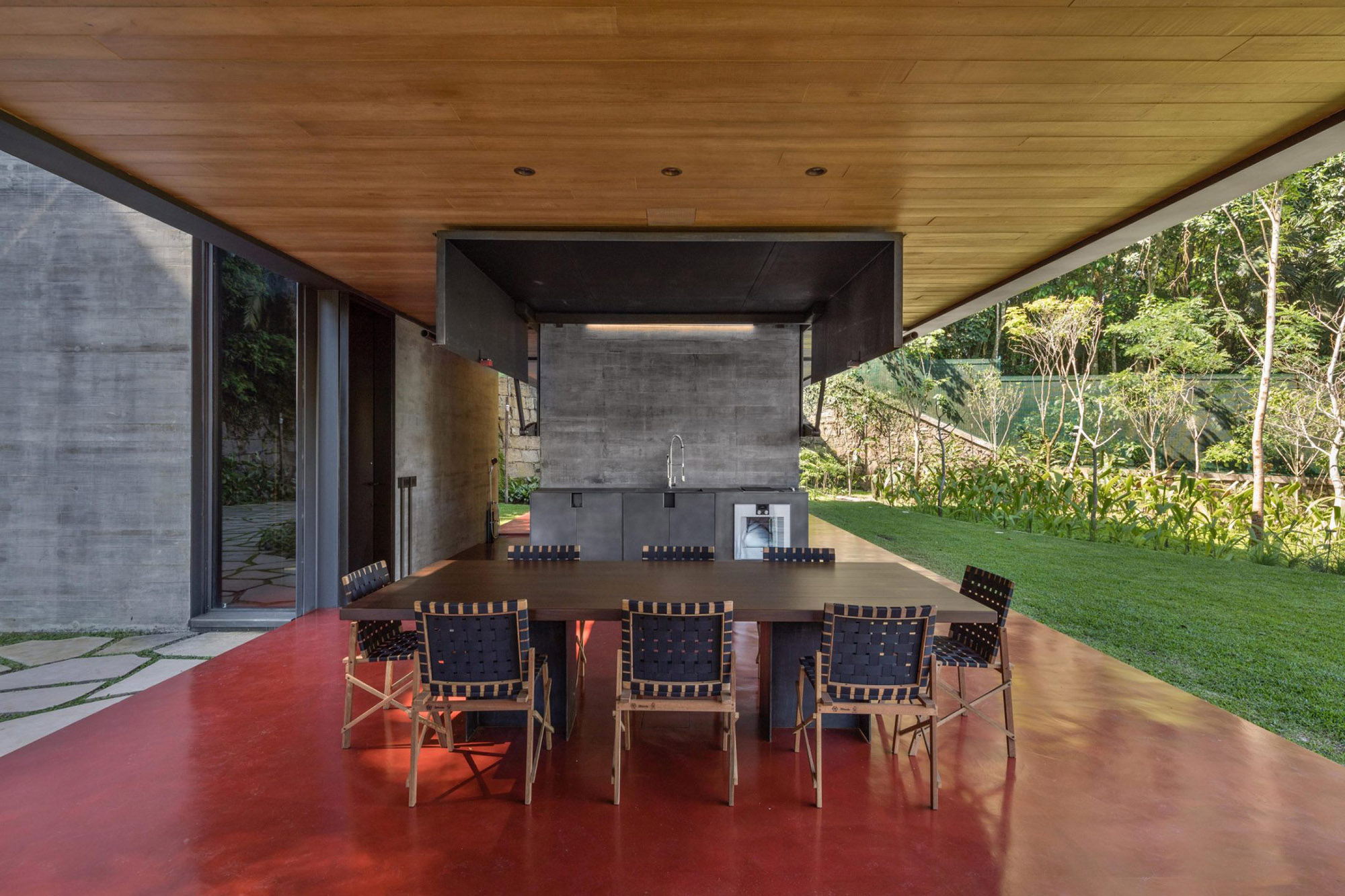 © Olson Kundig, Maíra Acayaba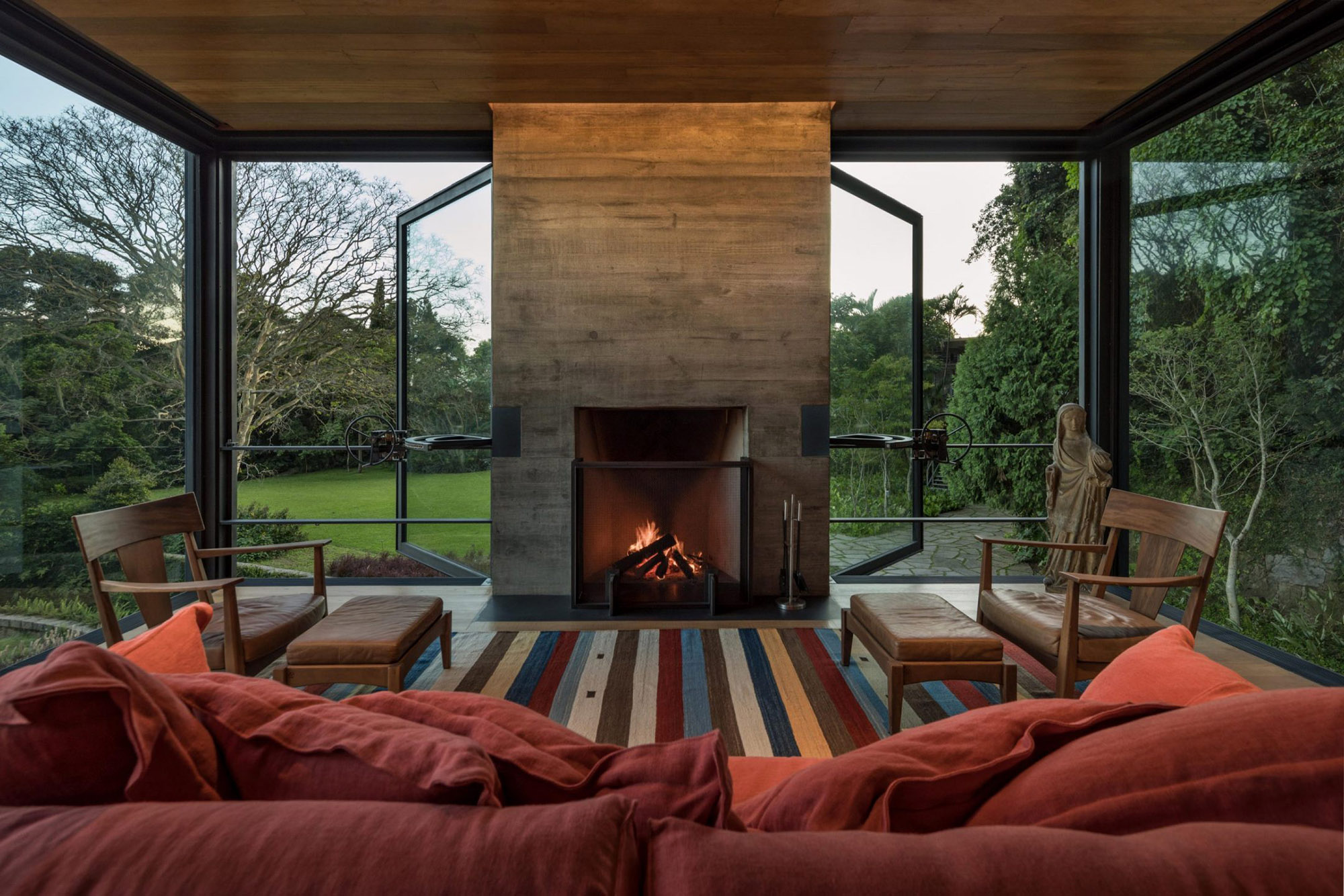 © Olson Kundig, Maíra Acayaba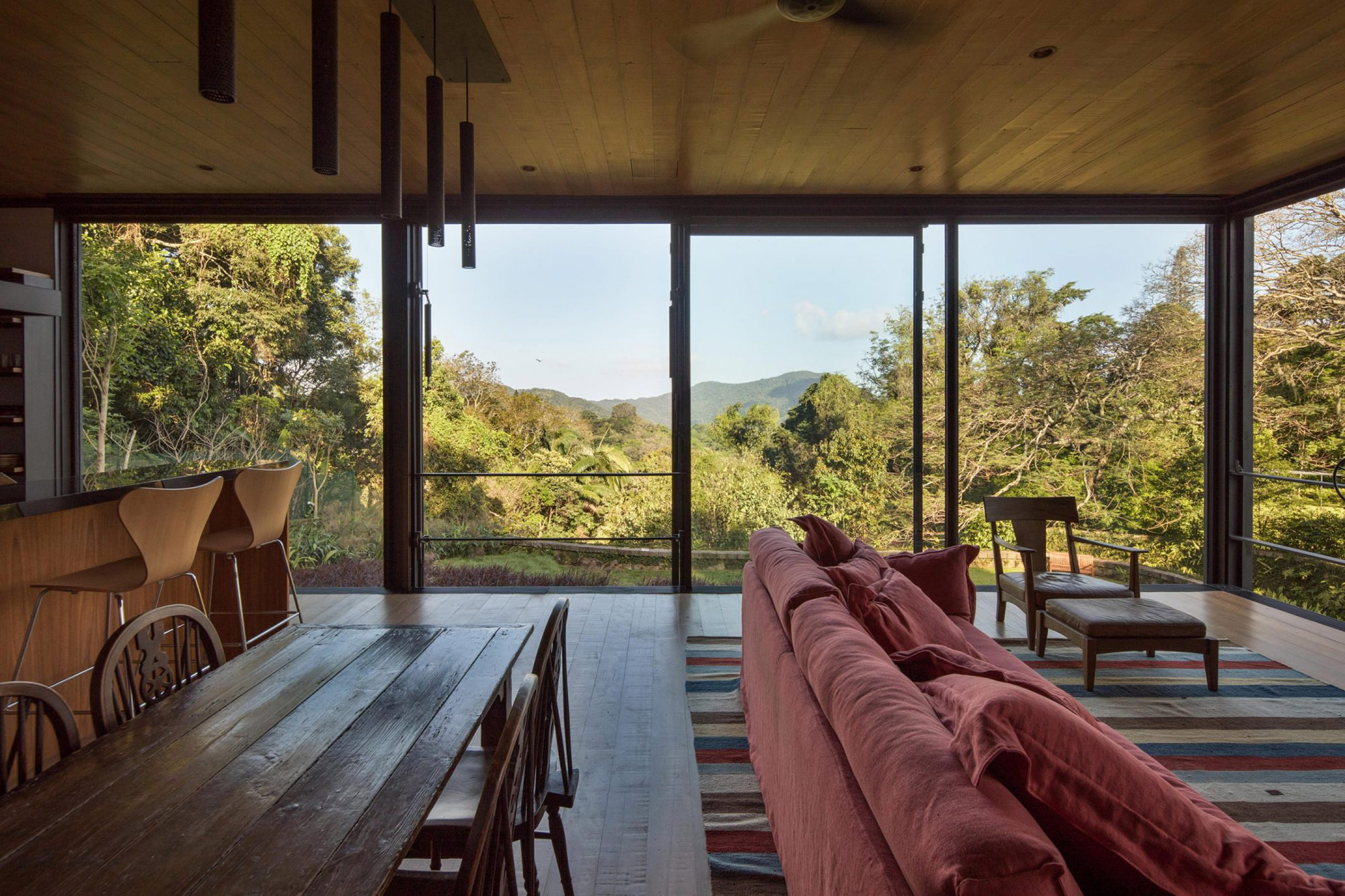 © Olson Kundig, Maíra Acayaba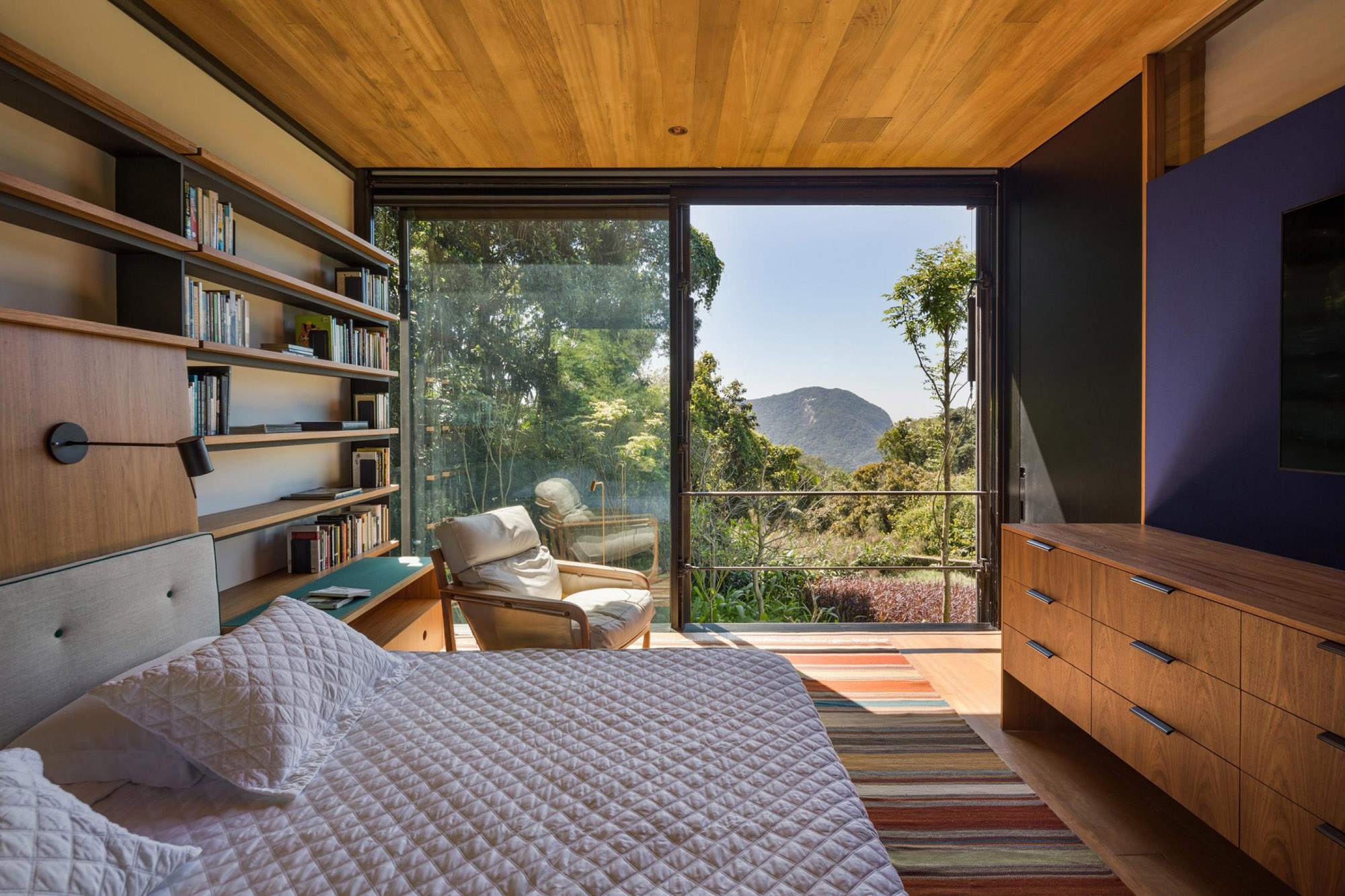 © Olson Kundig, Maíra Acayaba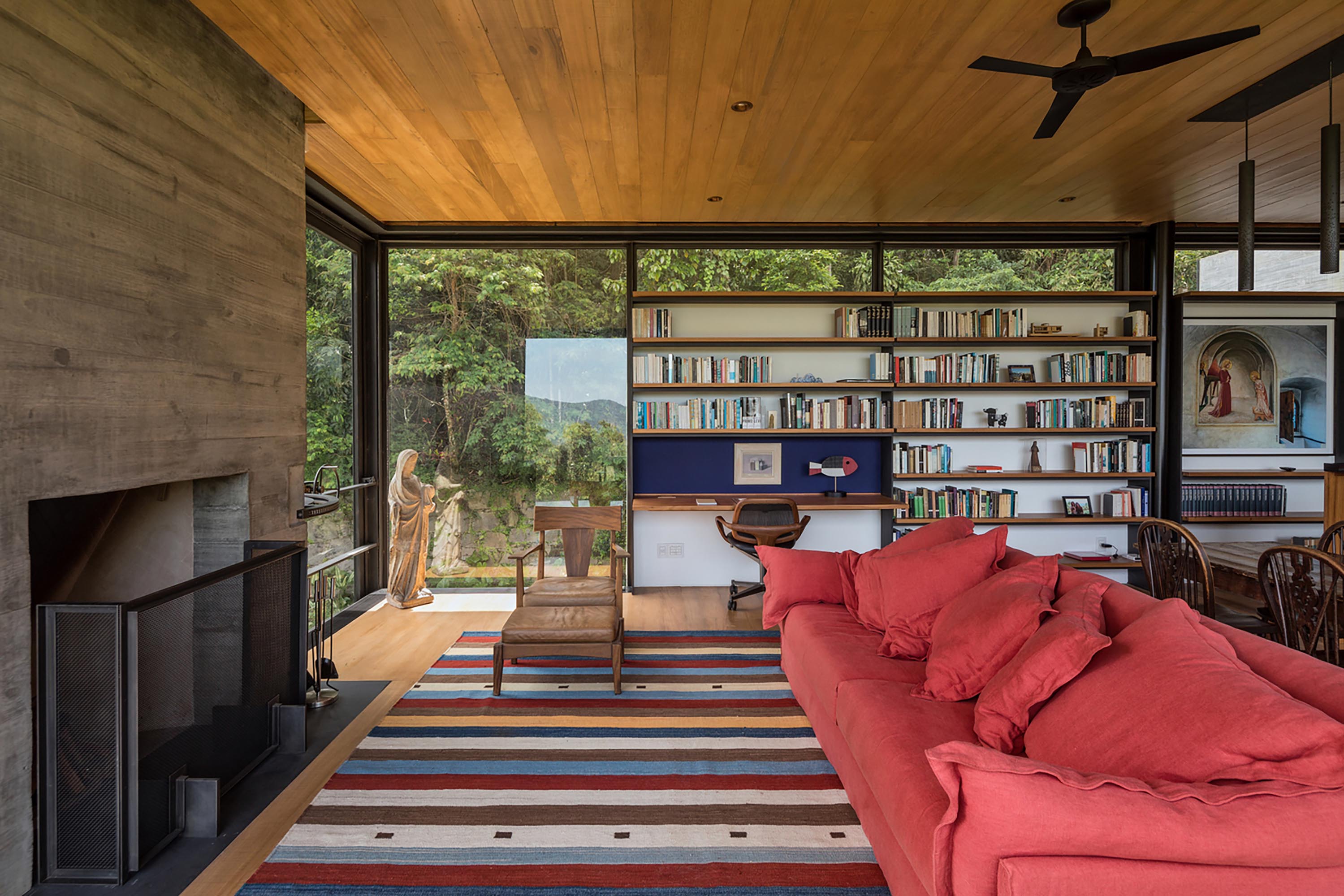 © Olson Kundig, Maíra Acayaba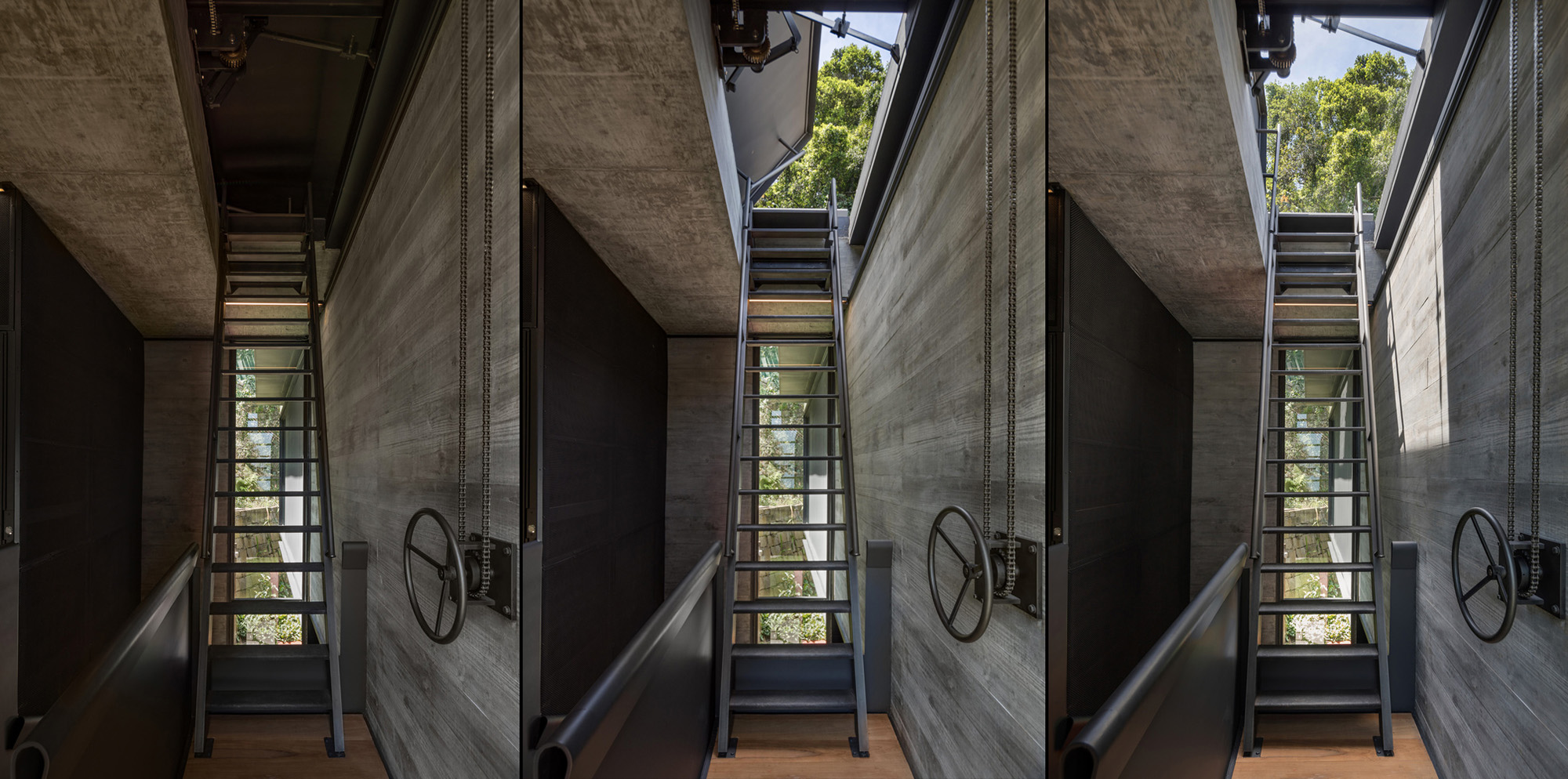 © Olson Kundig, Maíra Acayaba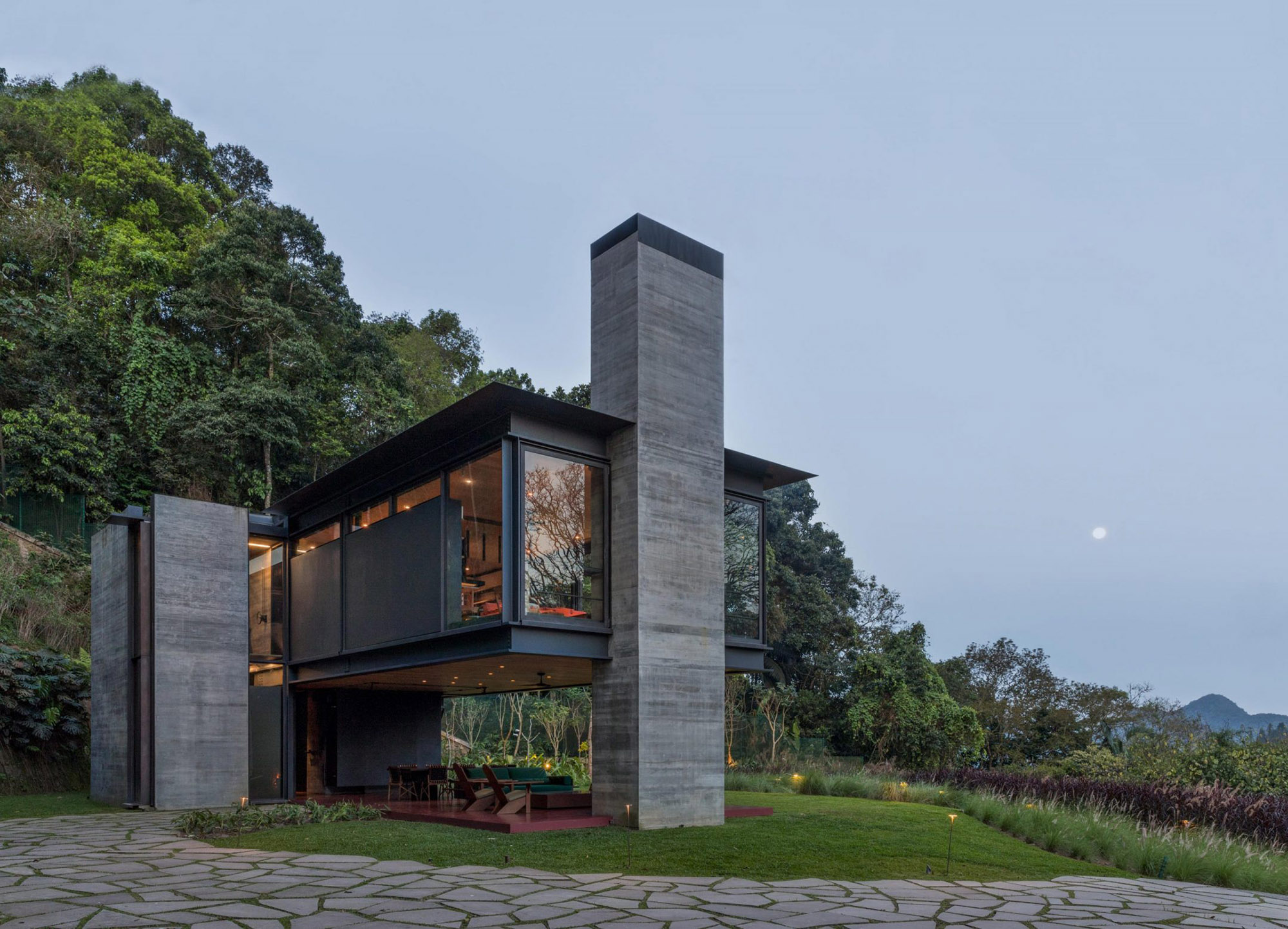 © Olson Kundig, Maíra Acayaba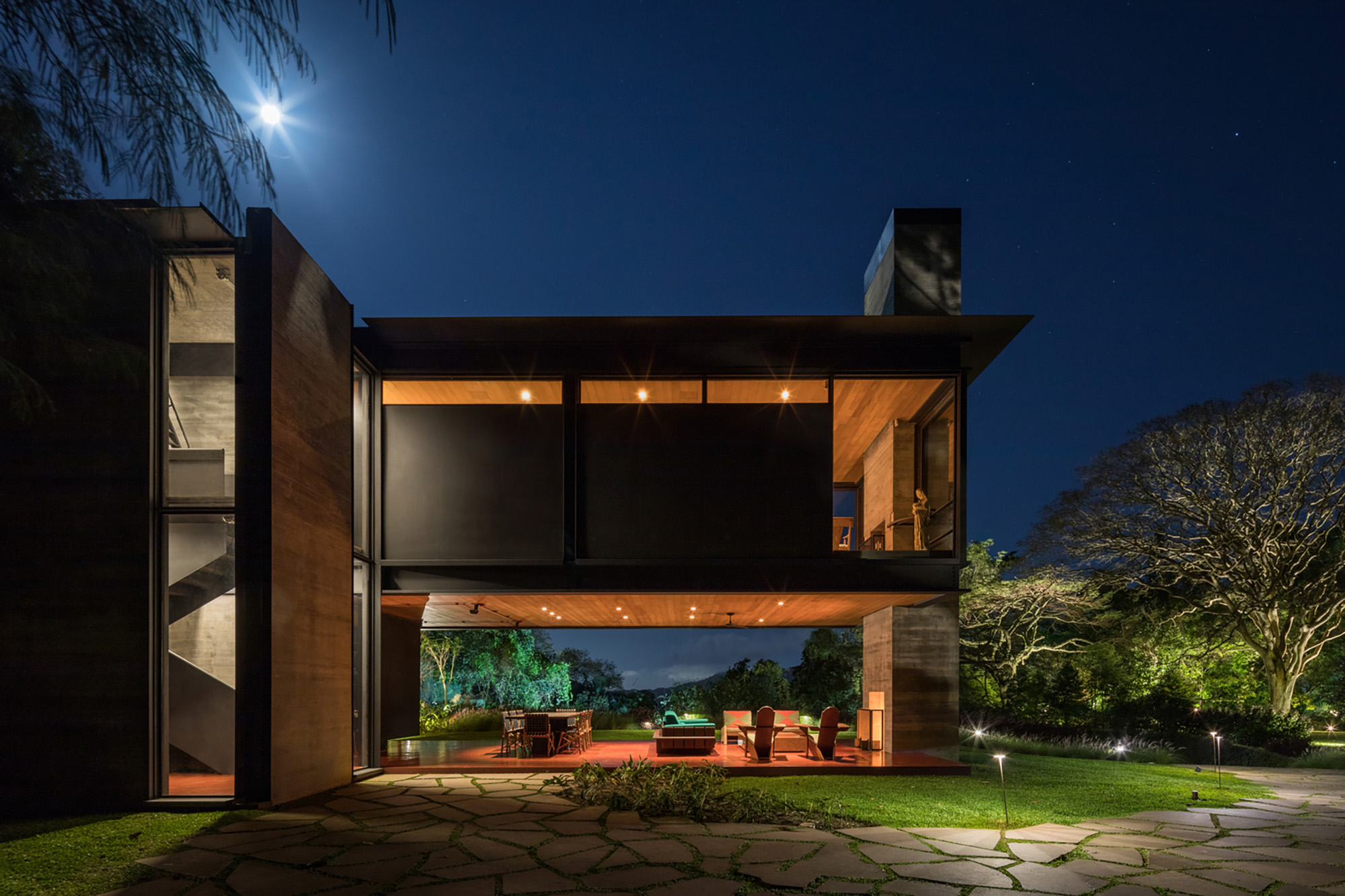 © Olson Kundig, Maíra Acayaba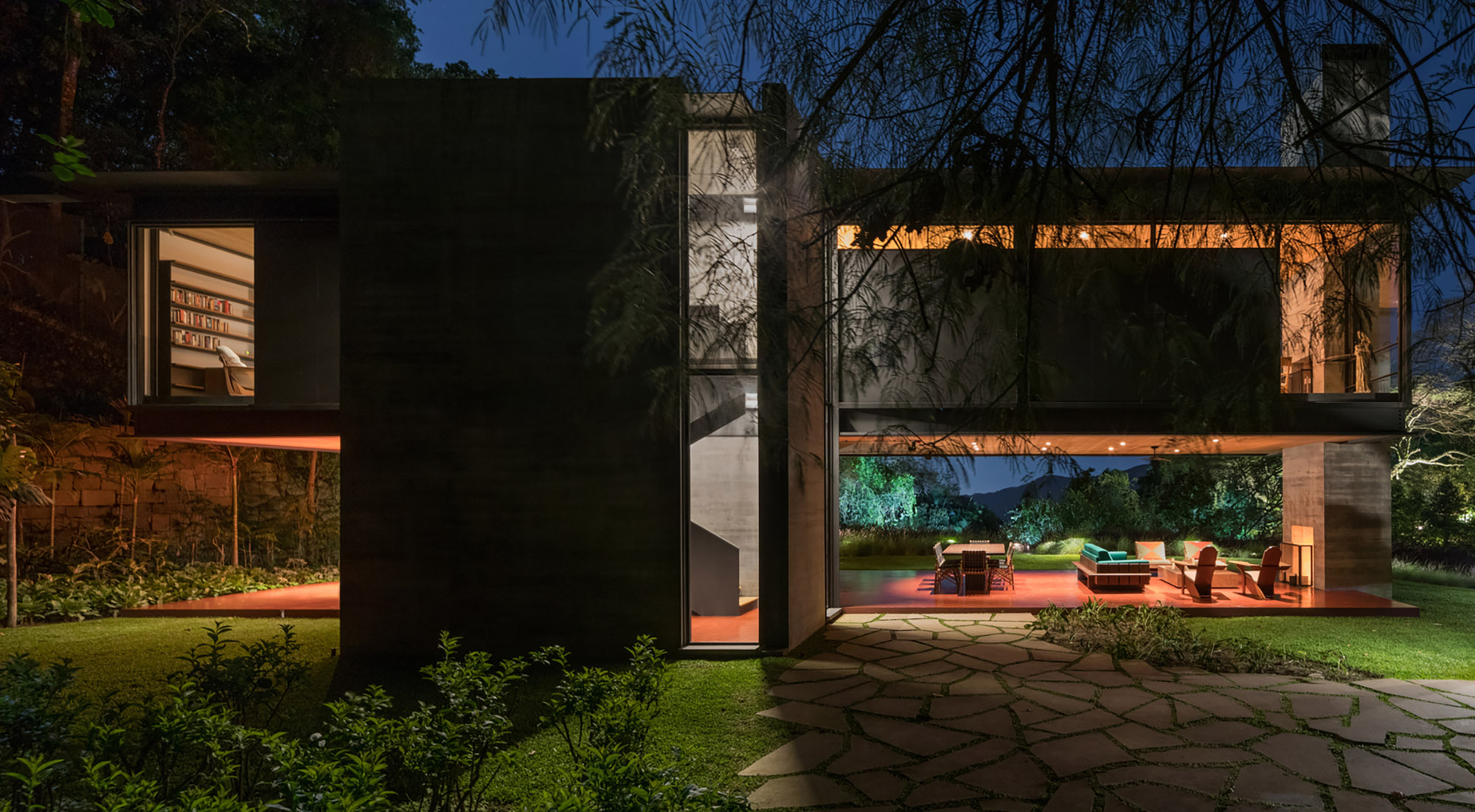 © Olson Kundig, Maíra Acayaba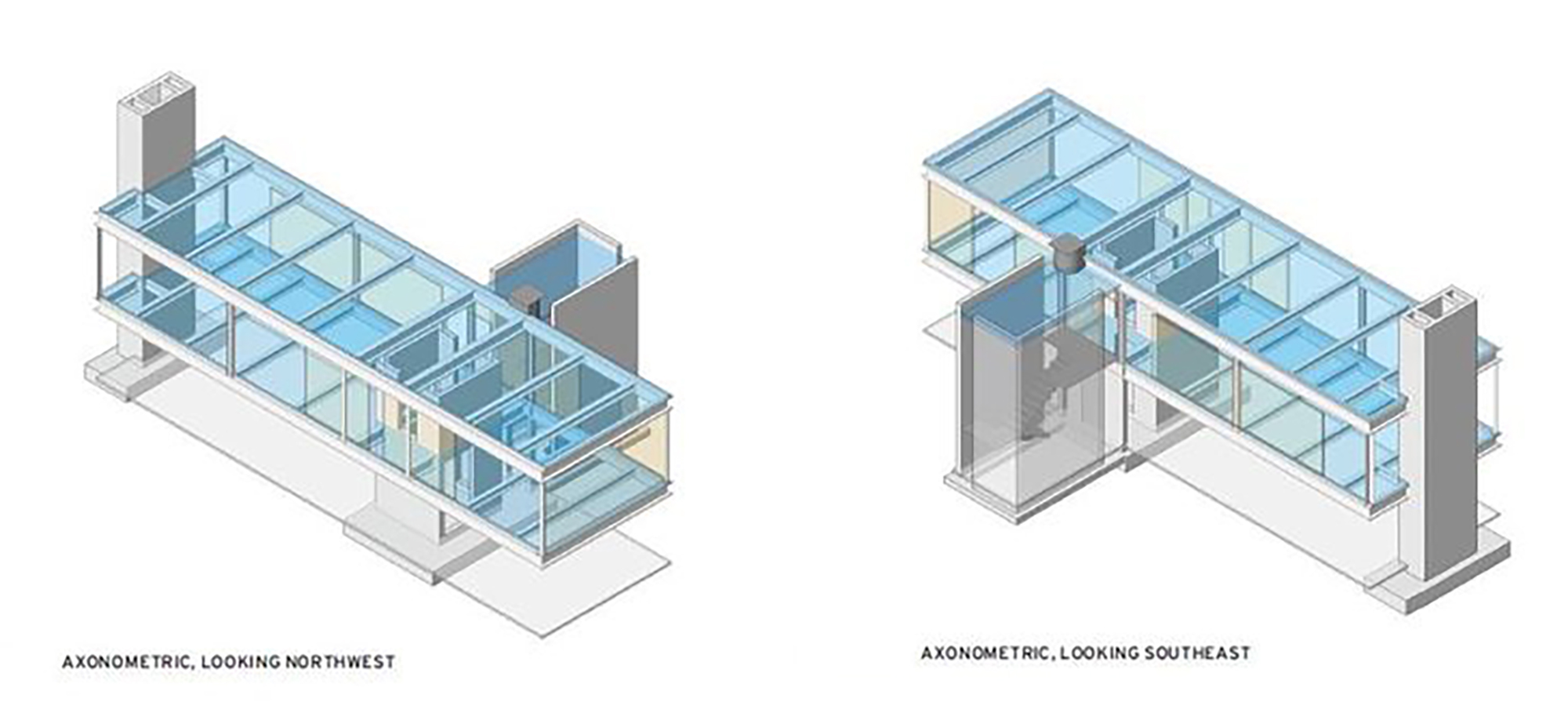 © Olson Kundig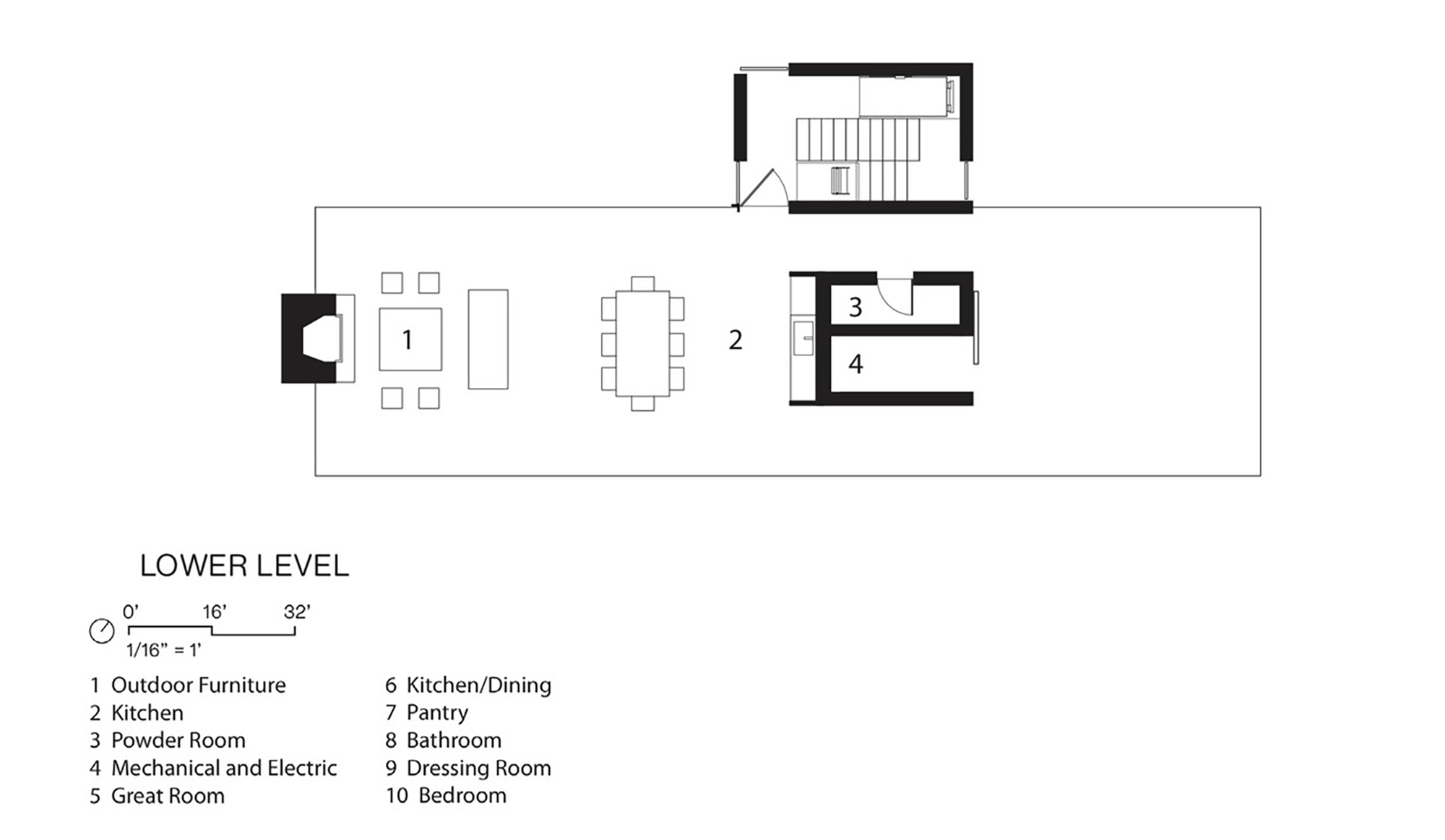 © Olson Kundig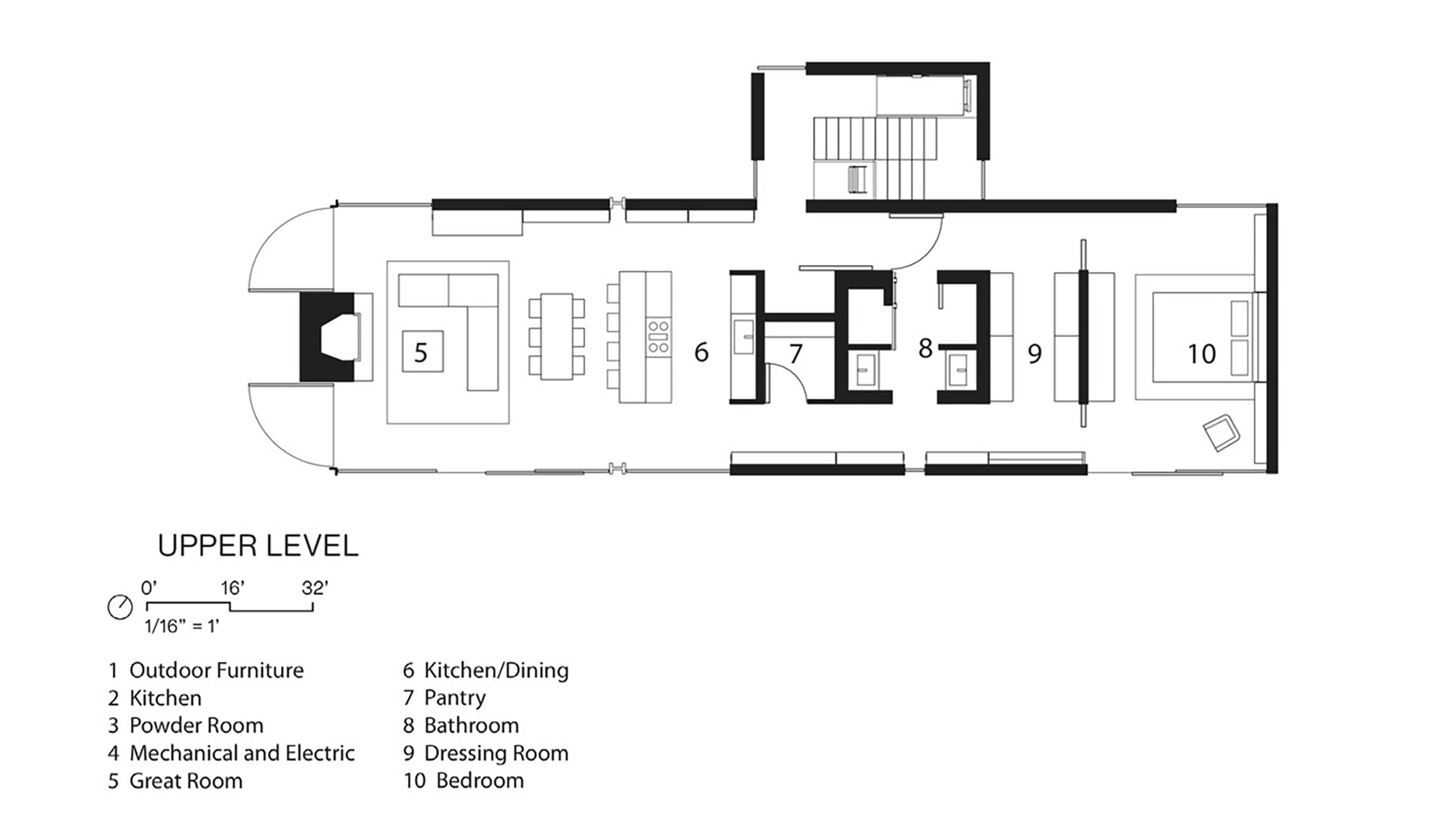 © Olson Kundig
Project: Rio House
Location: Rio de Janeiro, Brazil
Architects:
Olson Kundig
Area: 1500 ft²
Year: 2018
Photographs: Maíra Acayaba
Manufacturers: Lutron, Gaggenau, Deca, Ornilux, Sub-Zero
Structural Engineer: MCE Structural Consultants
MEP: WSP Norge, Greenwatt, WSP
Landscape Architect: Isabel Duprat Landscape Architecture
Lighting Design: O- Lighting Design
This private retreat adjacent to the Tijuca National Park outside of Rio de Janeiro, Brazil, is a rational steel-and-glass box supported by two concrete piers. The 1,500-square-foot house rises into the rainforest canopy – a secluded hideaway for the owner couple to retreat from the city and connect with the natural landscape.
The home is sited in harmony with the wildness of its tropical jungle setting. Tucked into the juçara palm and cariniana trees, the north end of the home contains a single bedroom while the south end opens to views of city, sea and Rio's famous Christ the Redeemer statue. Below, a screened porch and outdoor kitchenette allow the owners to engage the landscape.
Painted, marine-grade stainless structural steel – the home's primary material – stands up to the humid climate where corrosion is a concern. Manual gizmos on pivot windows and retractable window walls, as well as a solar water heating system, allow the home to function during intermittent power outages. Local construction techniques are incorporated inside and outside the home, from board-formed concrete site walls and colorful plaster interior walls to the Brazilian wood and vermelhão stained concrete floors, a common vernacular tradition.
Source: 
Olson Kundig
m i l i m e t d e s i g n   –   w h e r e   t h e   c o n v e r g e n c e   o f   u n i q u e   c r e a t i v e s