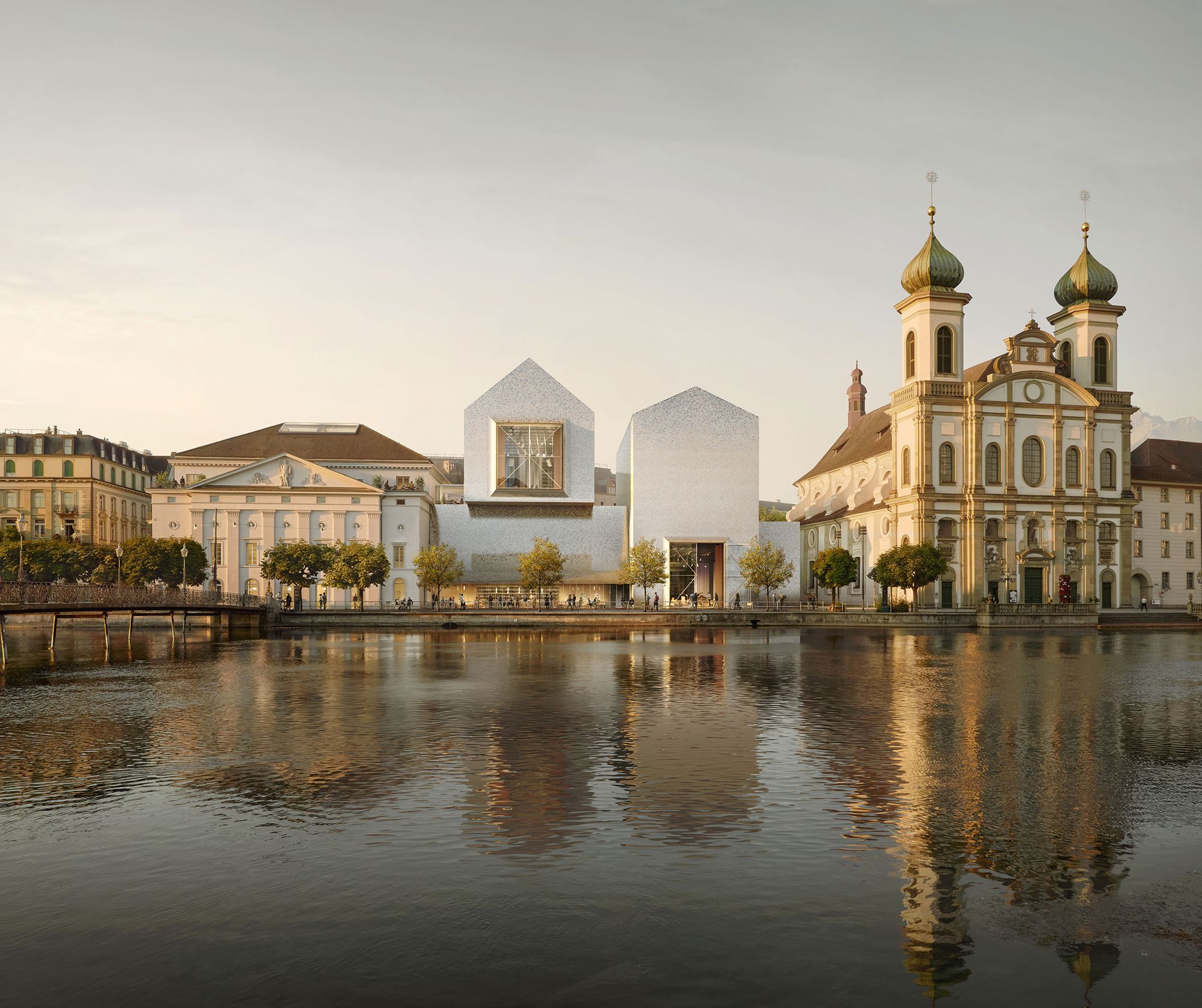 © Ilg Santer Architekten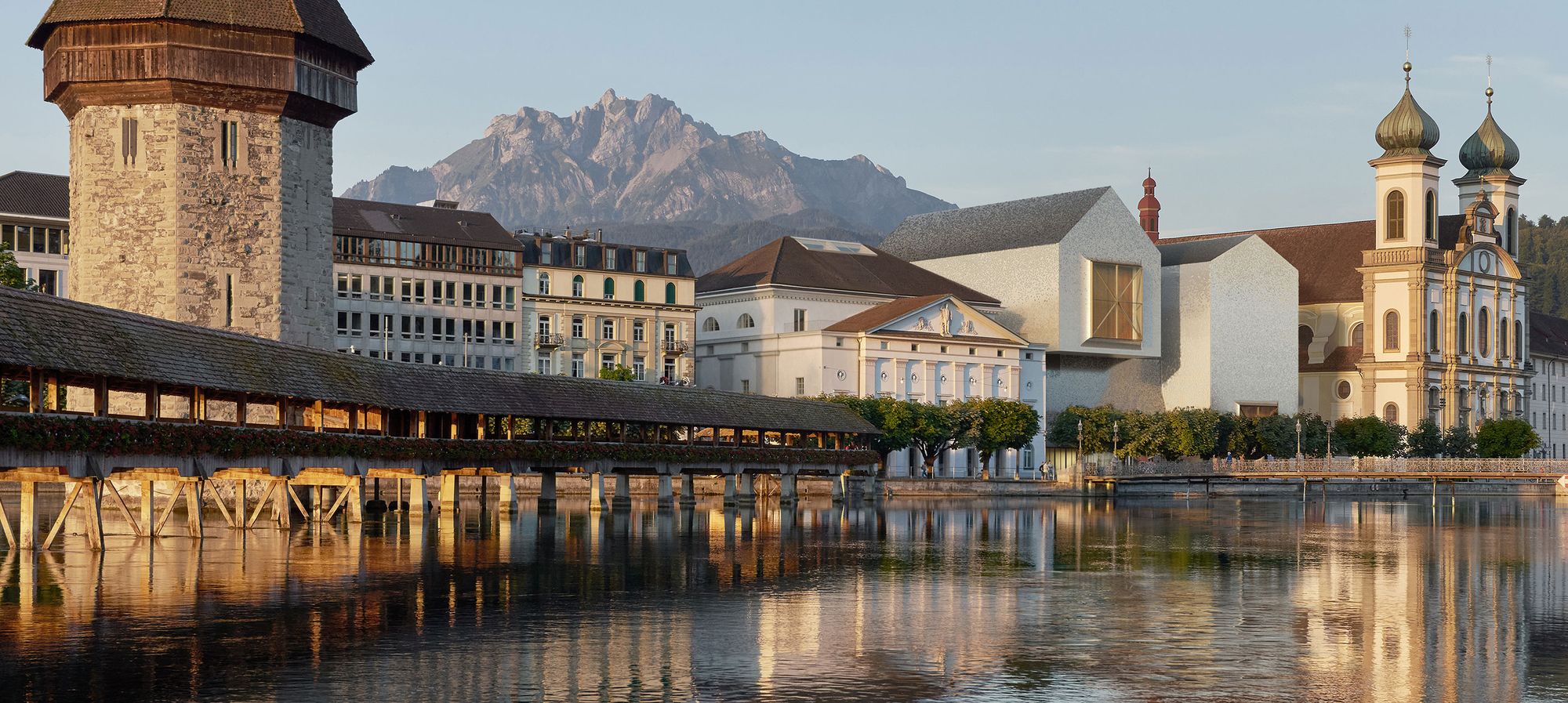 © Ilg Santer Architekten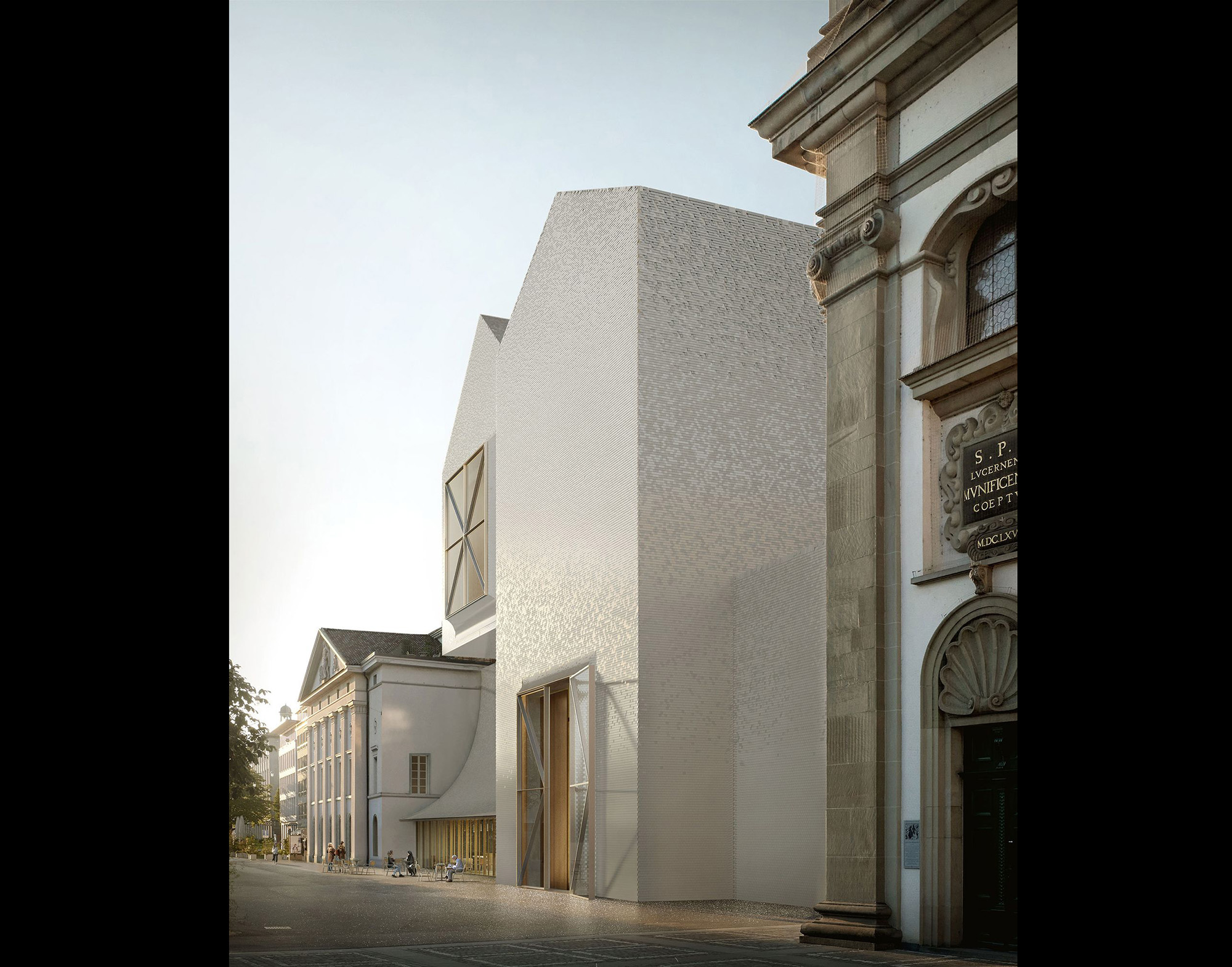 © Ilg Santer Architekten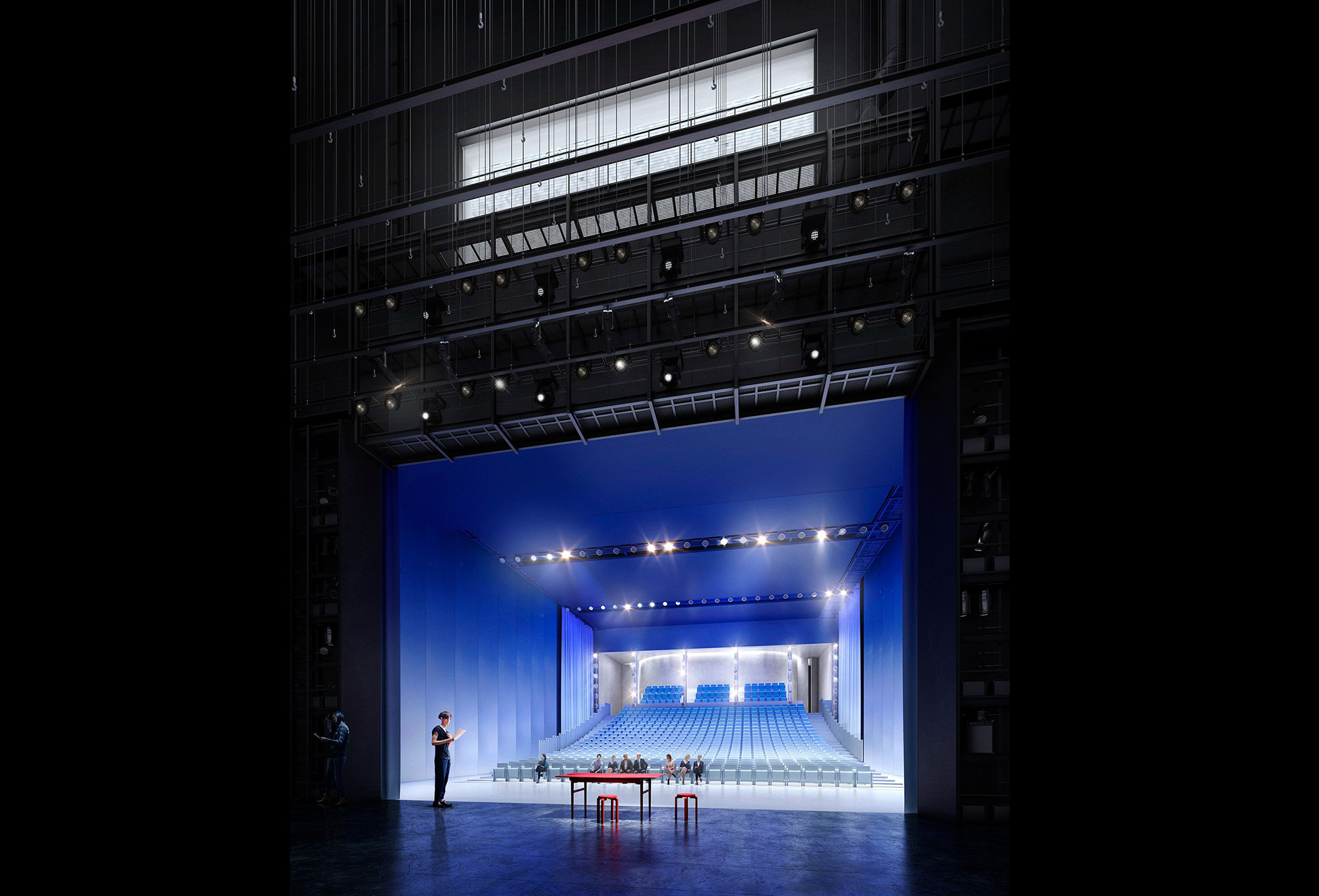 © Ilg Santer Architekten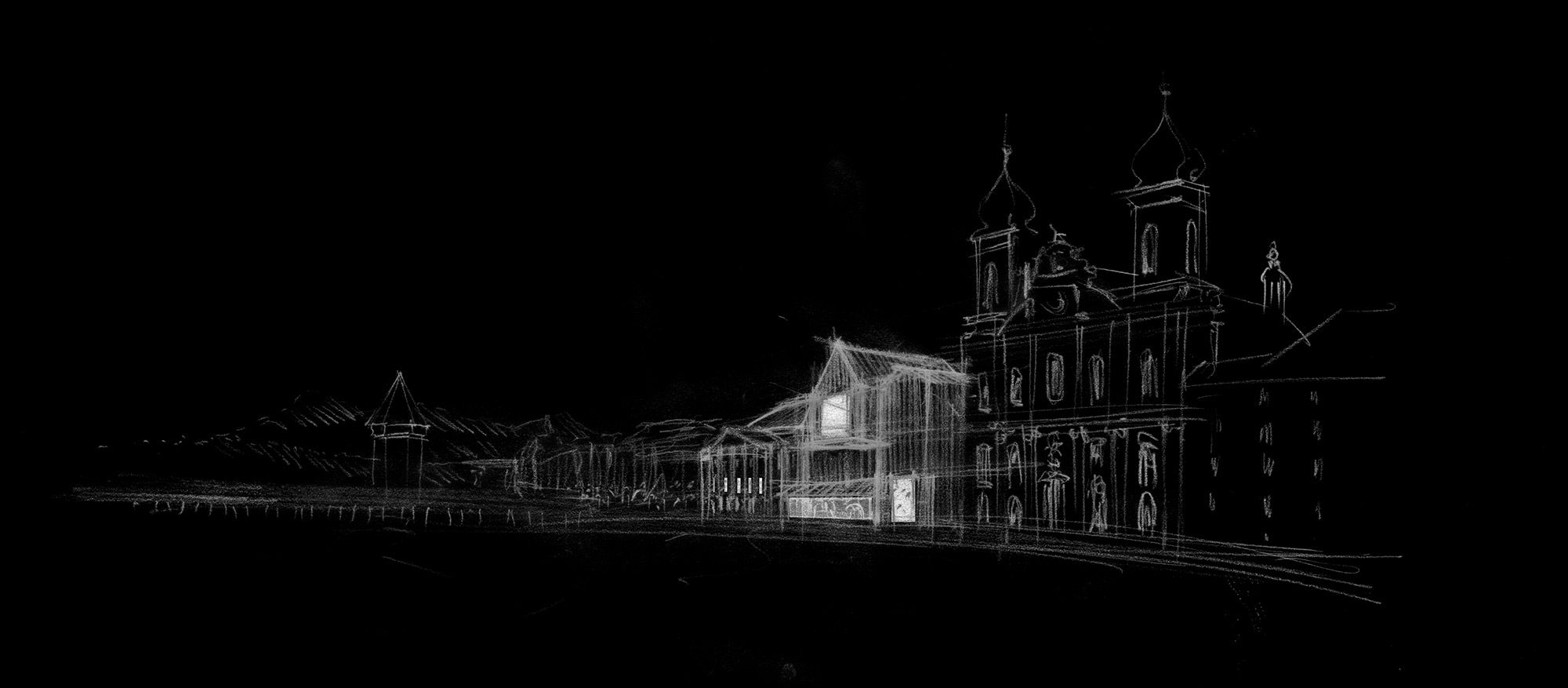 © Ilg Santer Architekten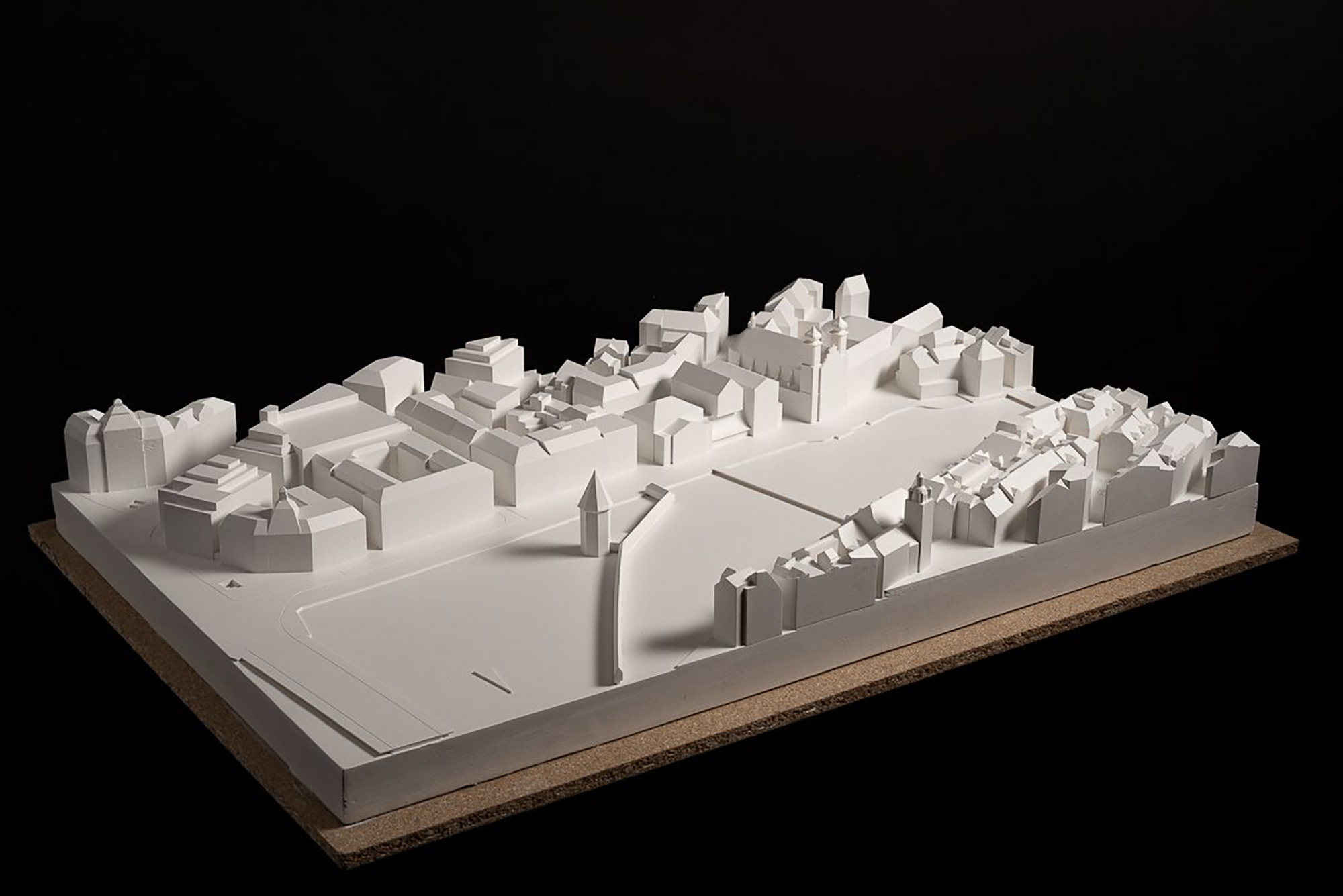 © Ilg Santer Architekten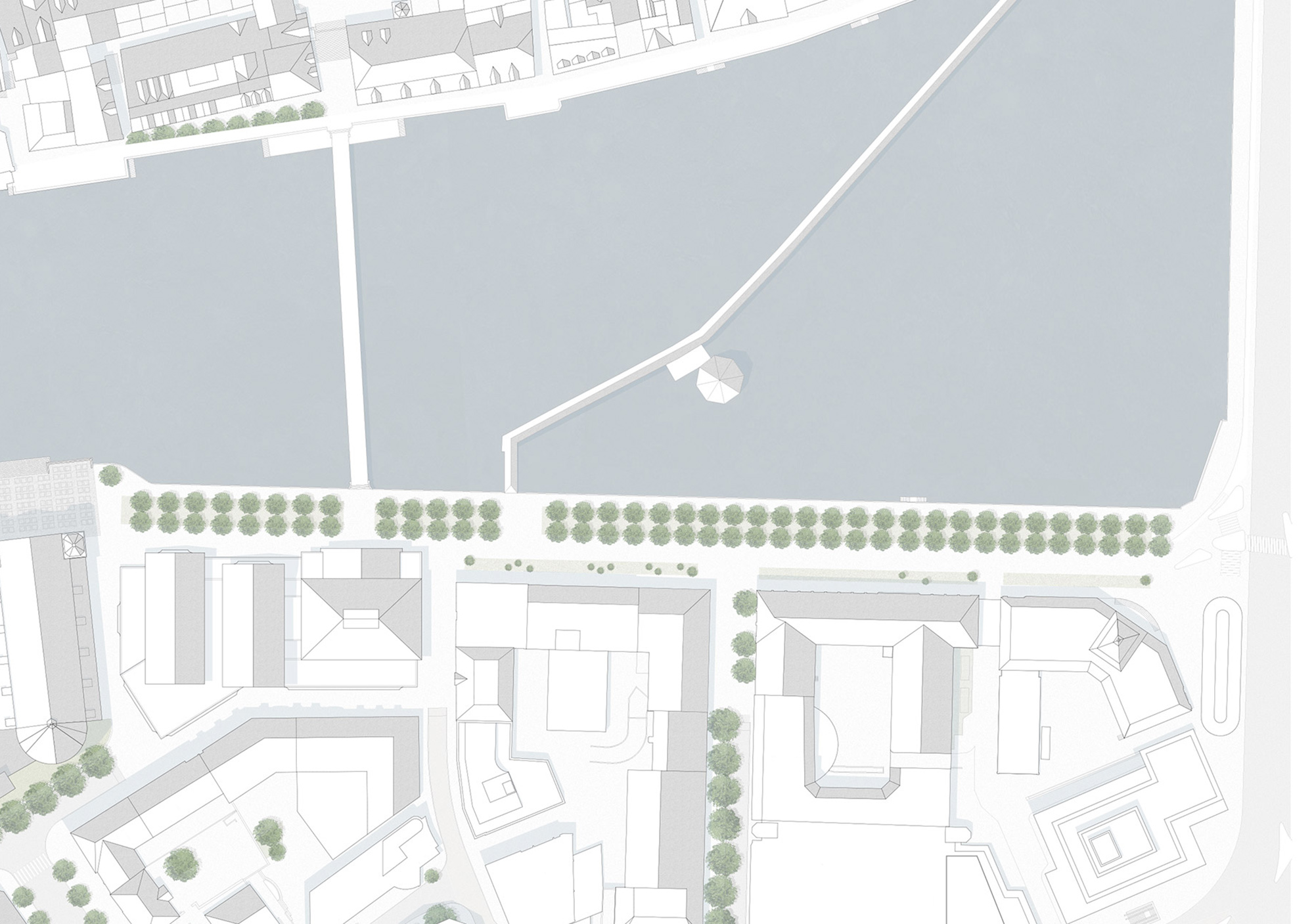 © Ilg Santer Architekten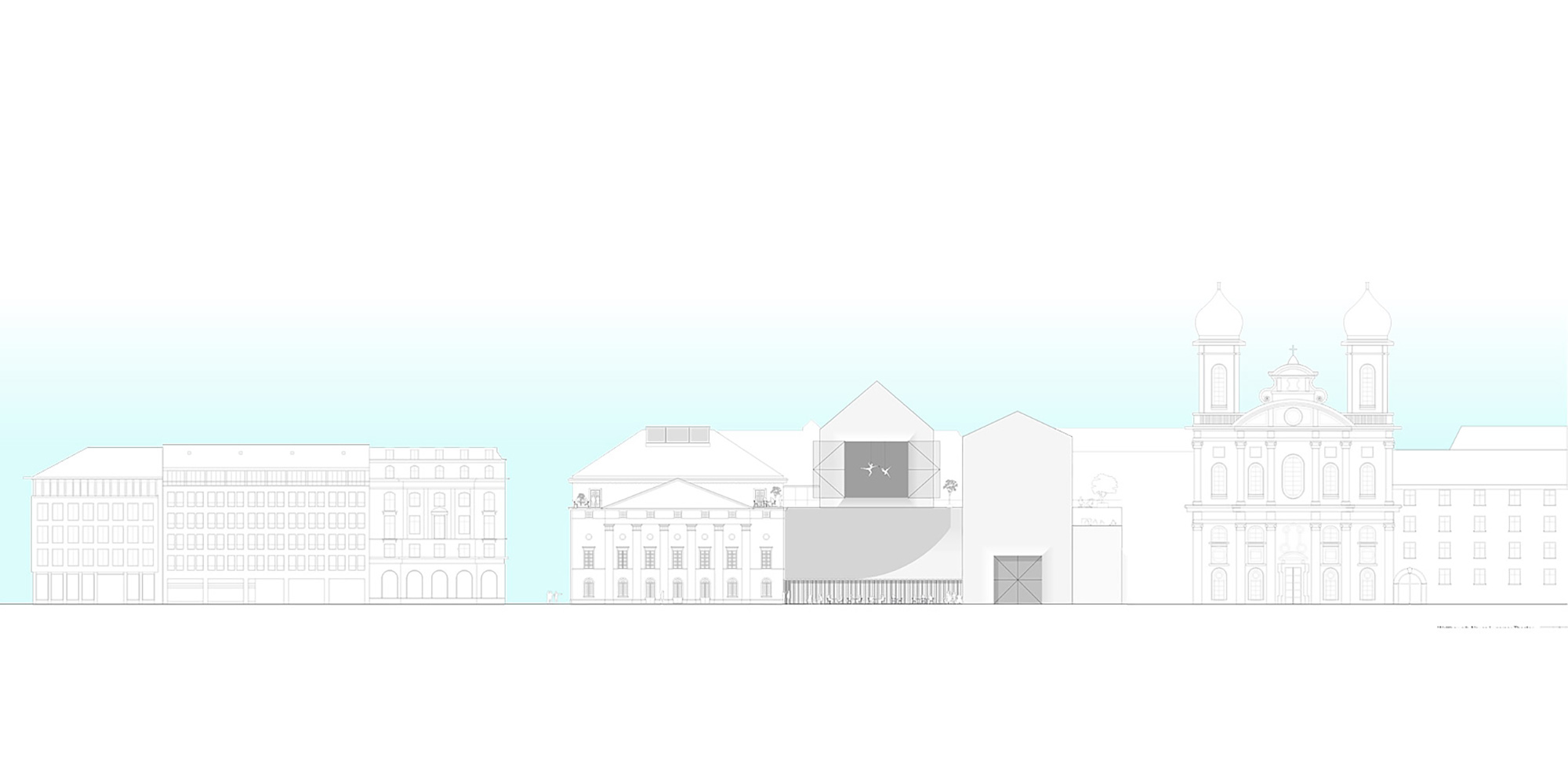 © Ilg Santer Architekten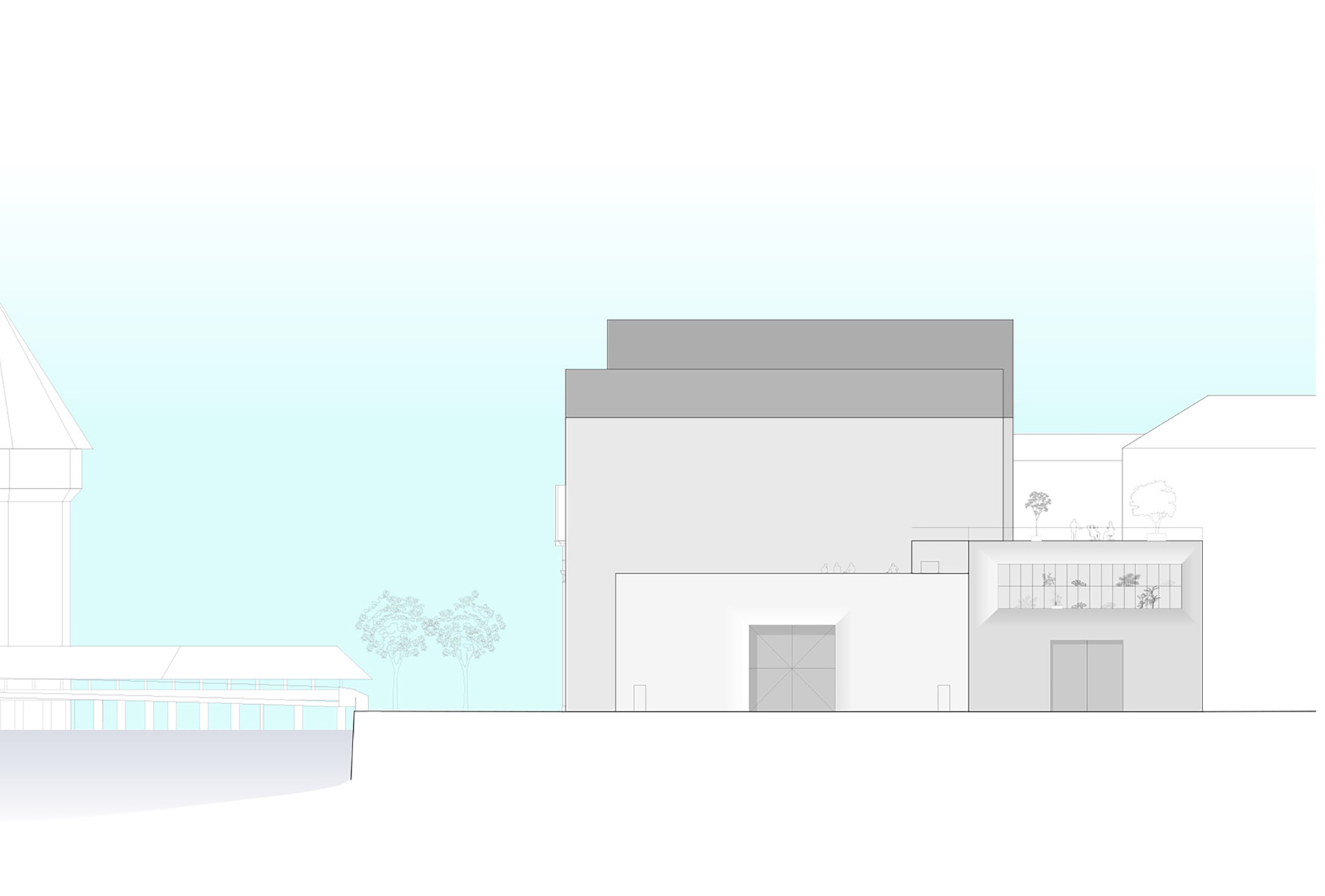 © Ilg Santer Architekten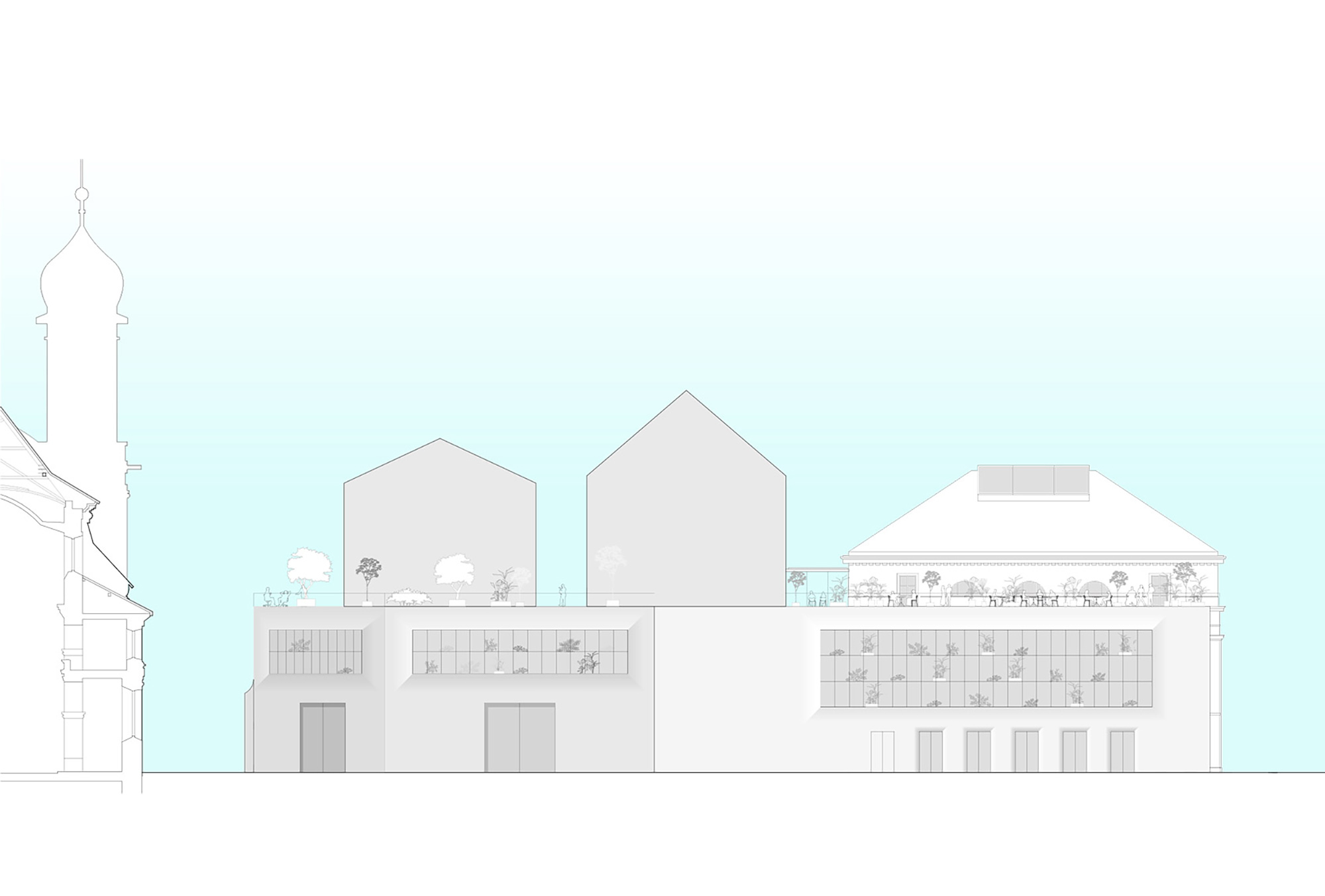 © Ilg Santer Architekten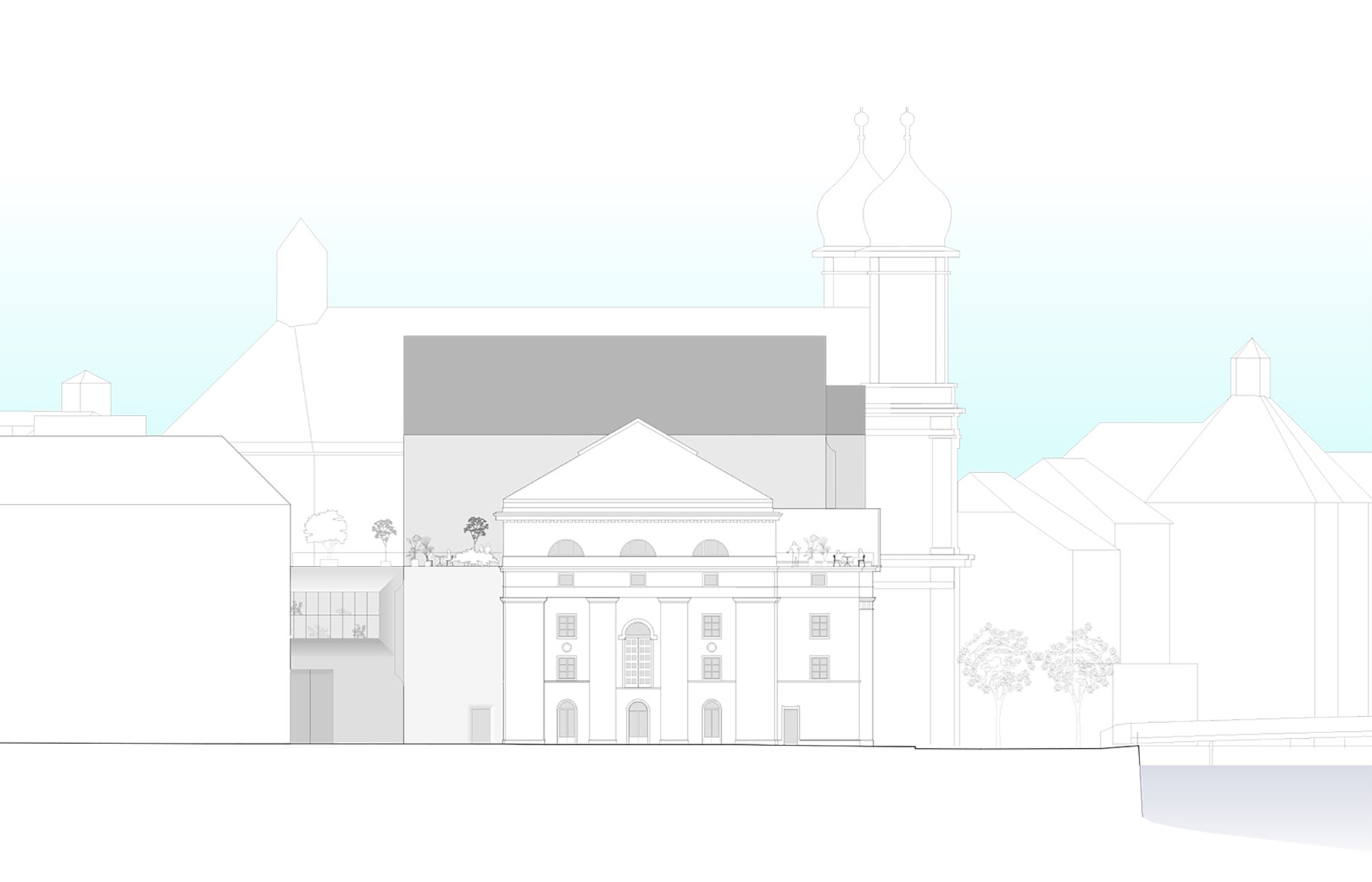 © Ilg Santer Architekten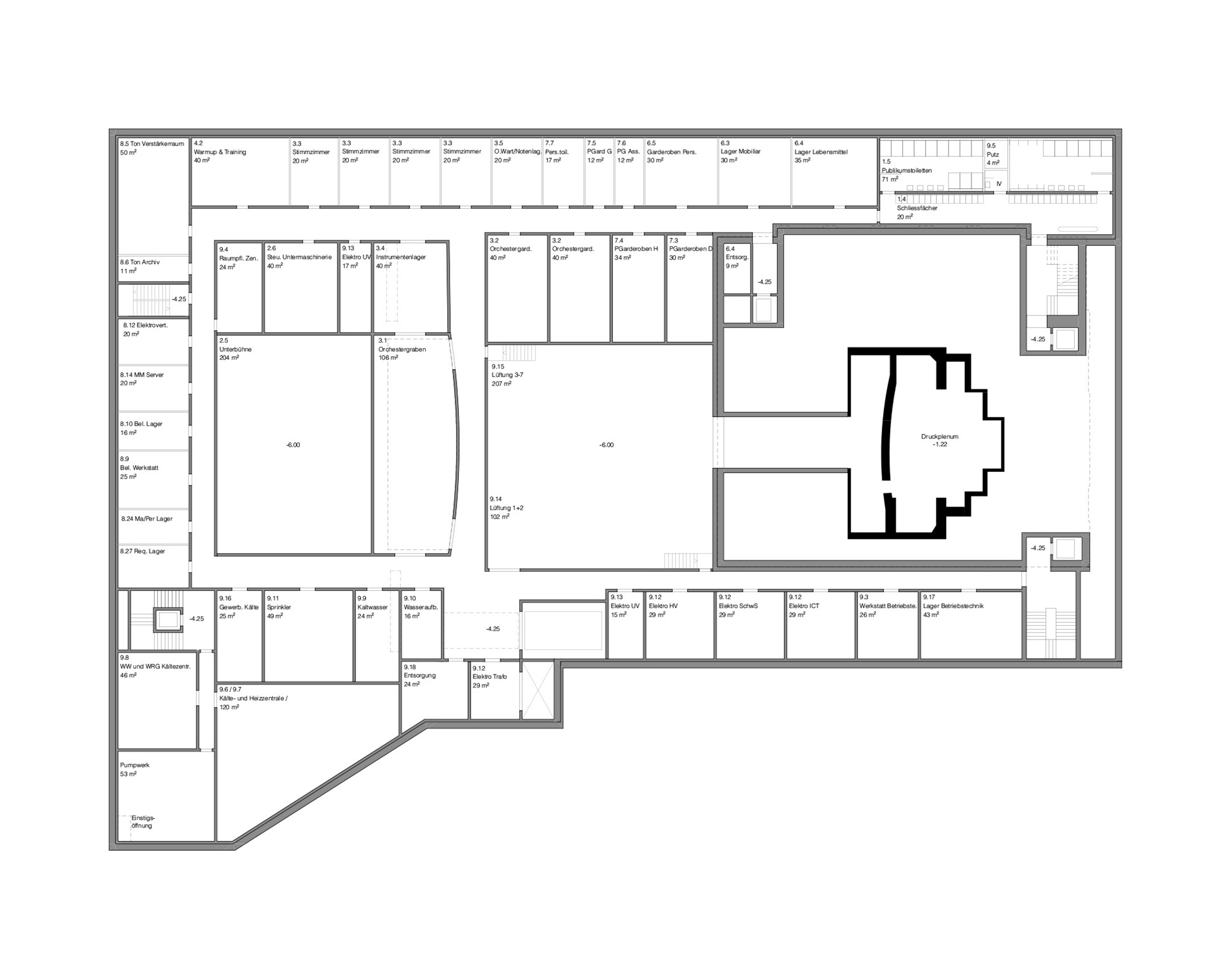 © Ilg Santer Architekten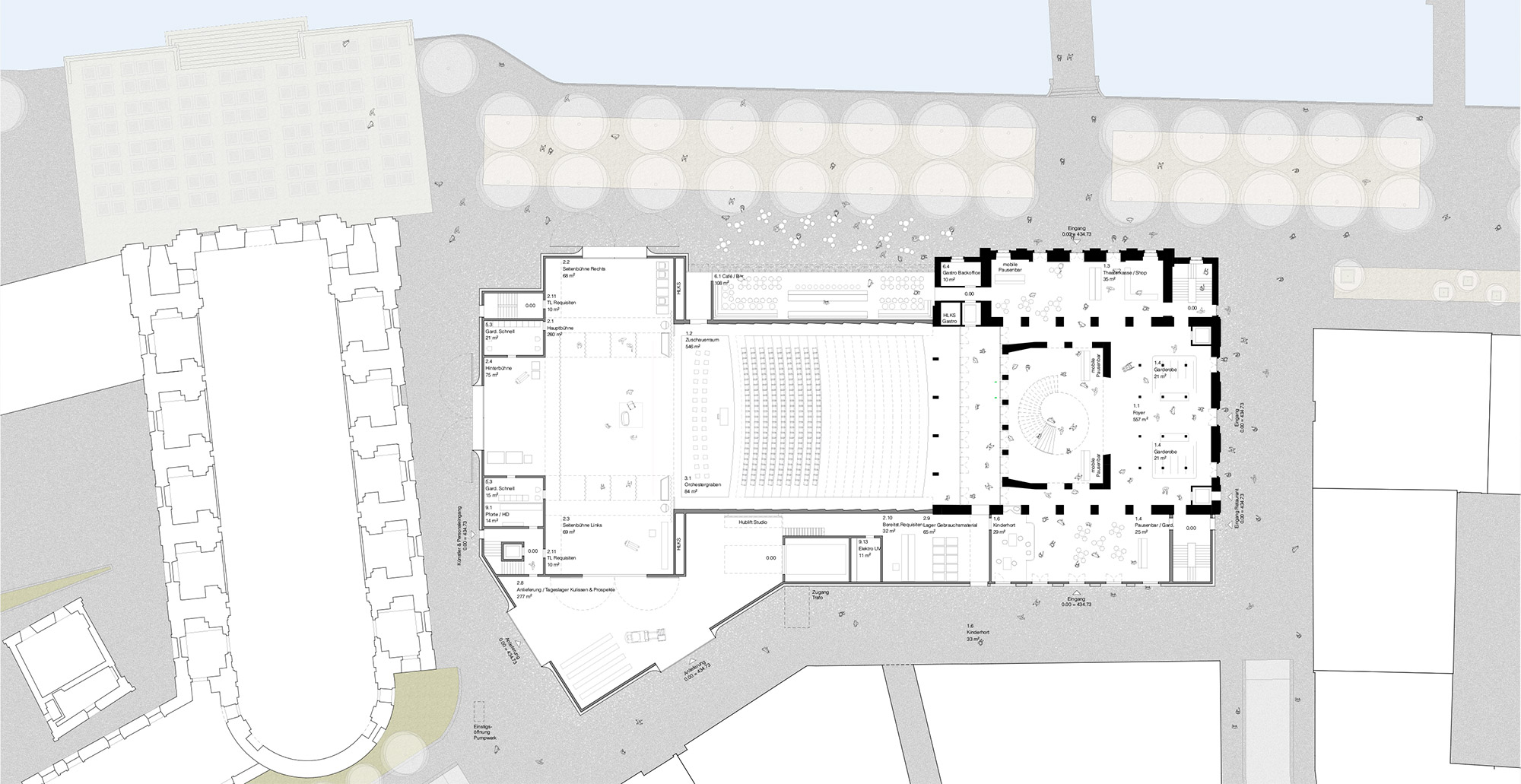 © Ilg Santer Architekten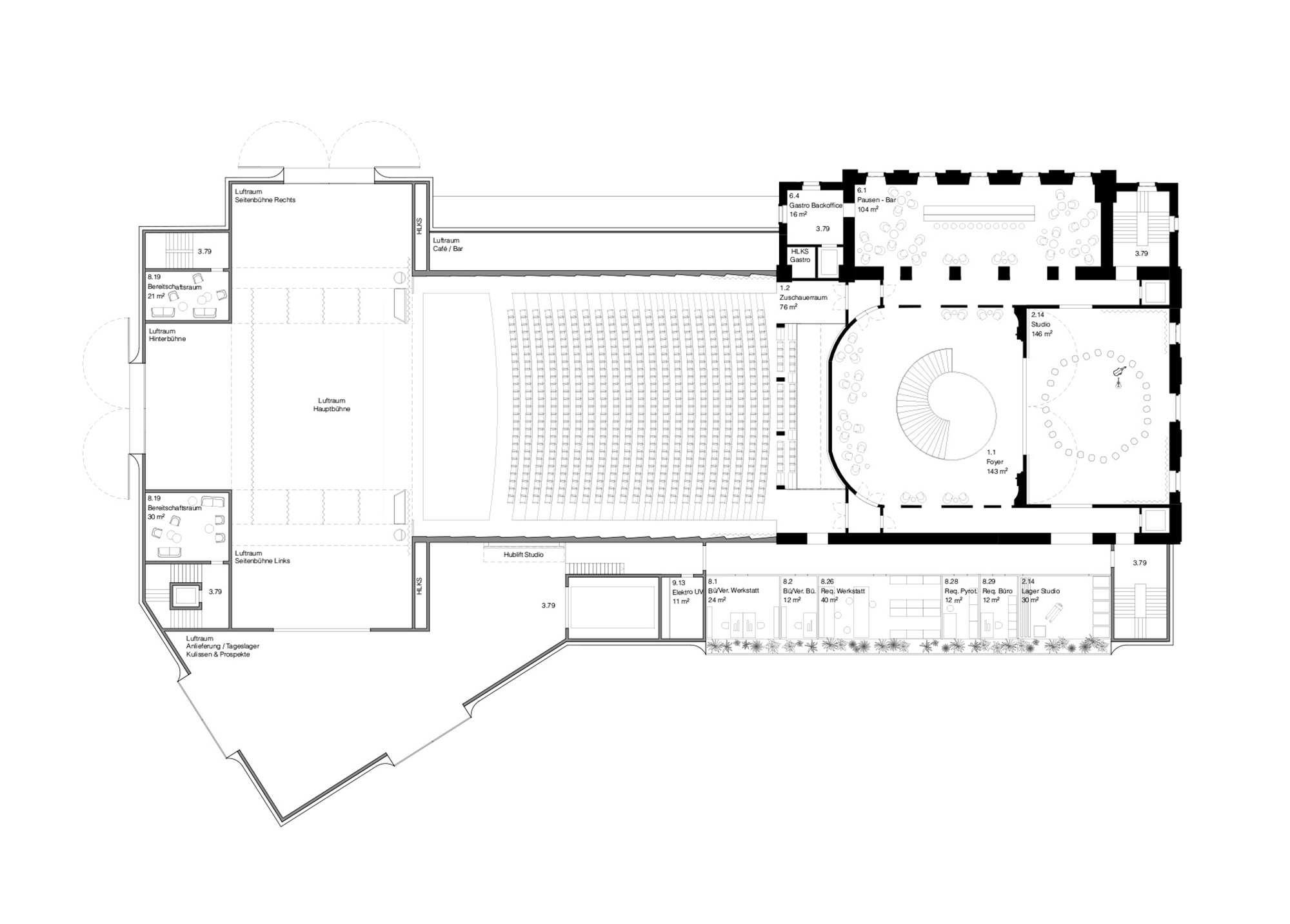 © Ilg Santer Architekten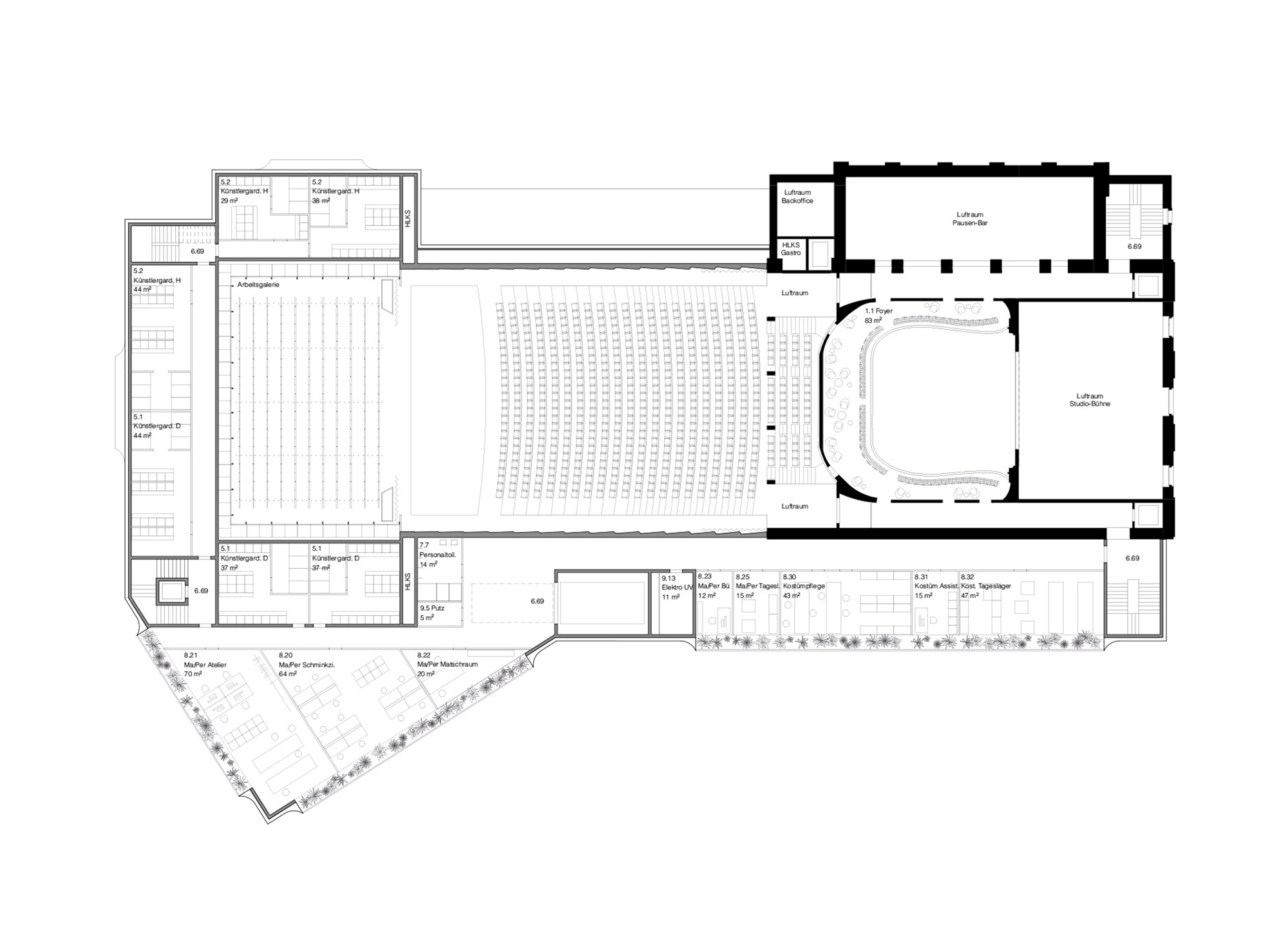 © Ilg Santer Architekten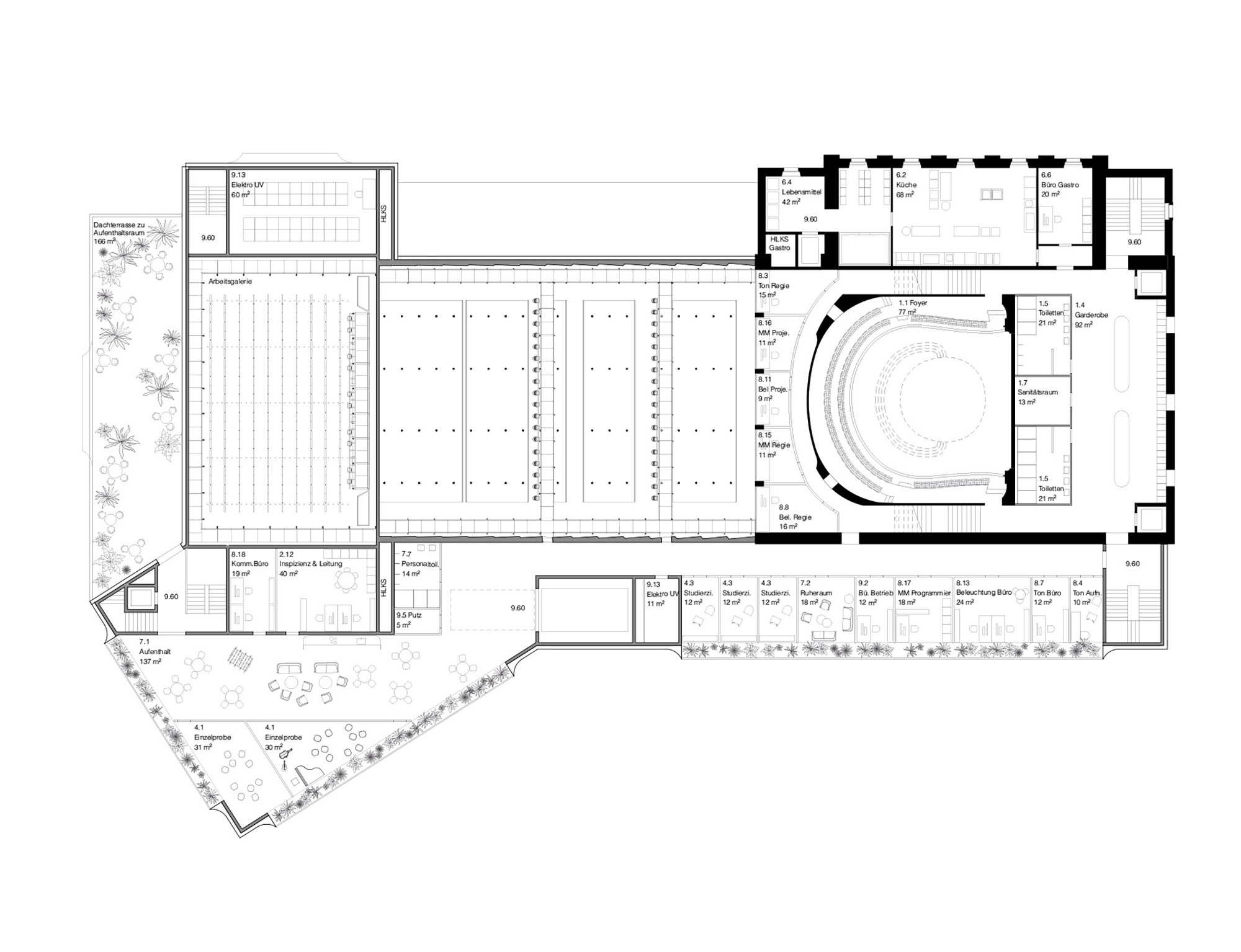 © Ilg Santer Architekten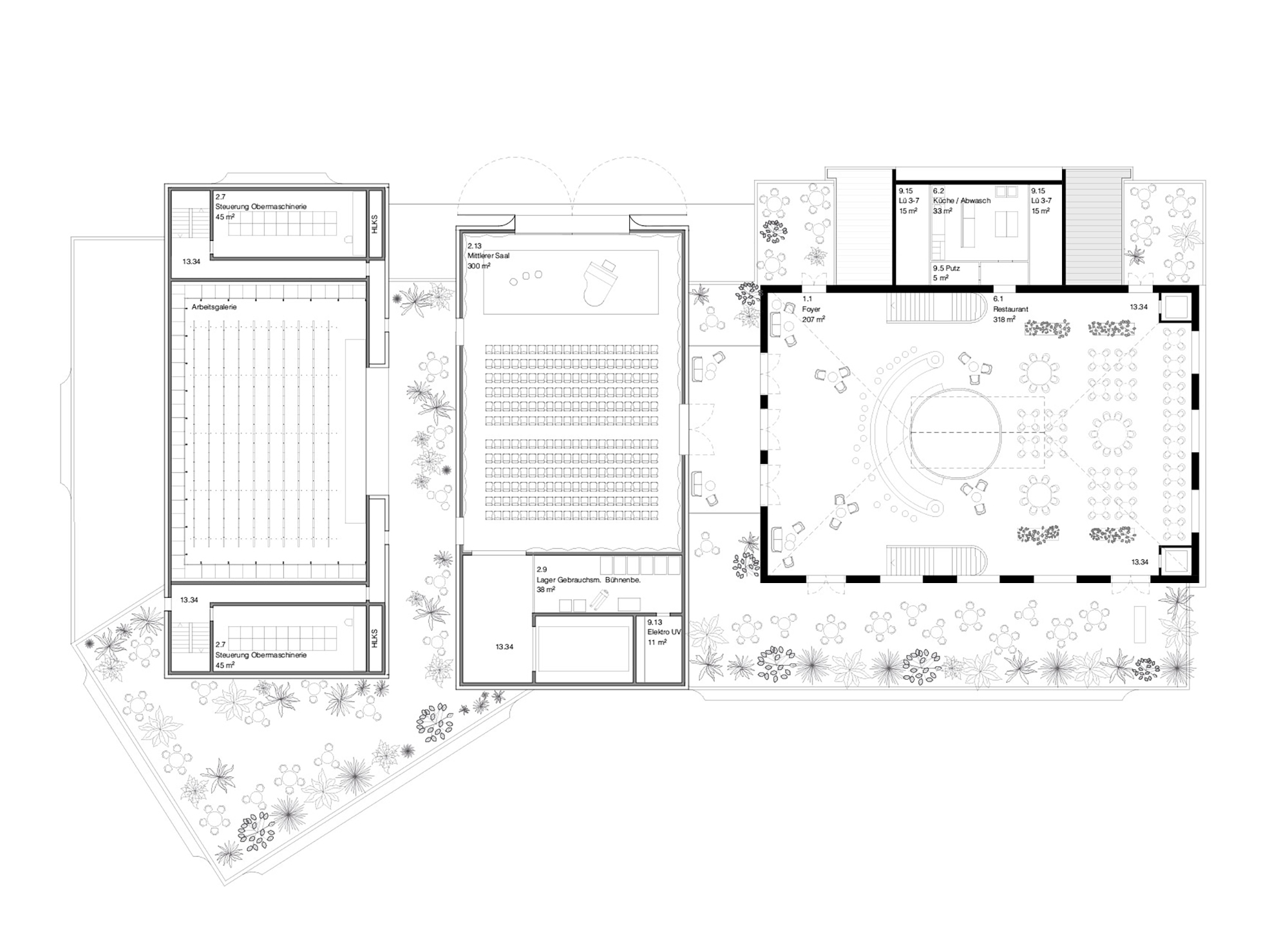 © Ilg Santer Architekten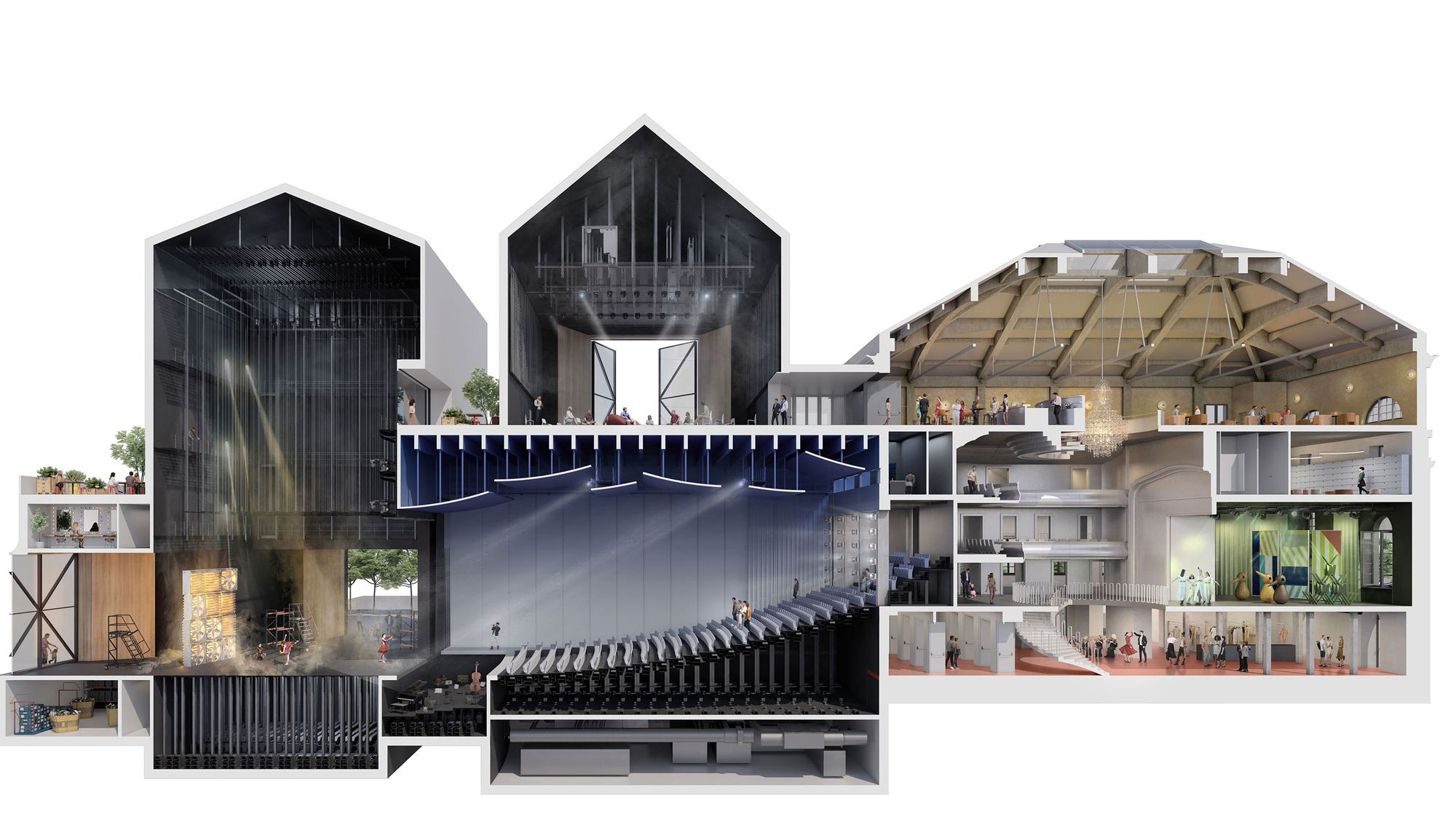 © Ilg Santer Architekten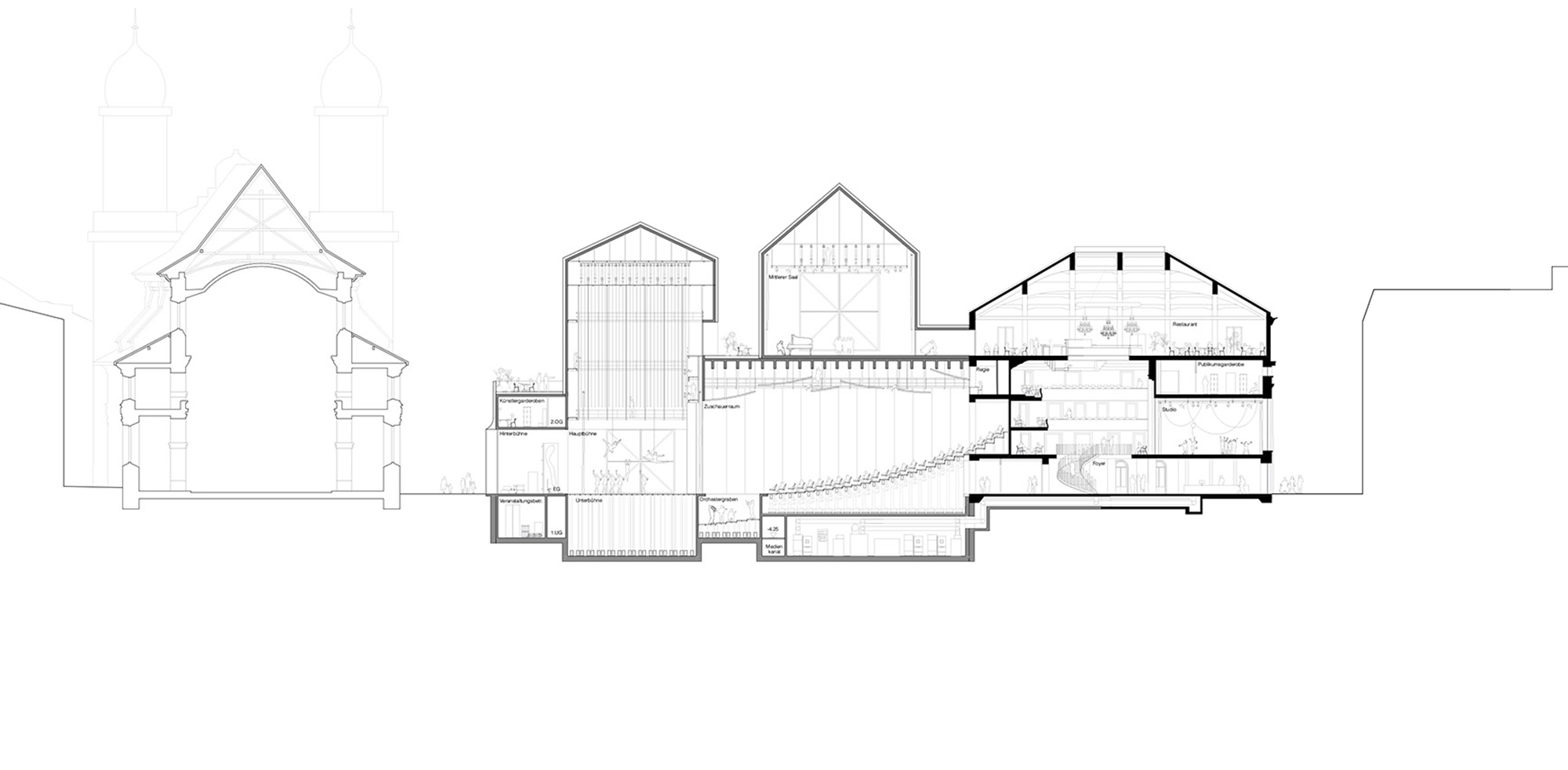 © Ilg Santer Architekten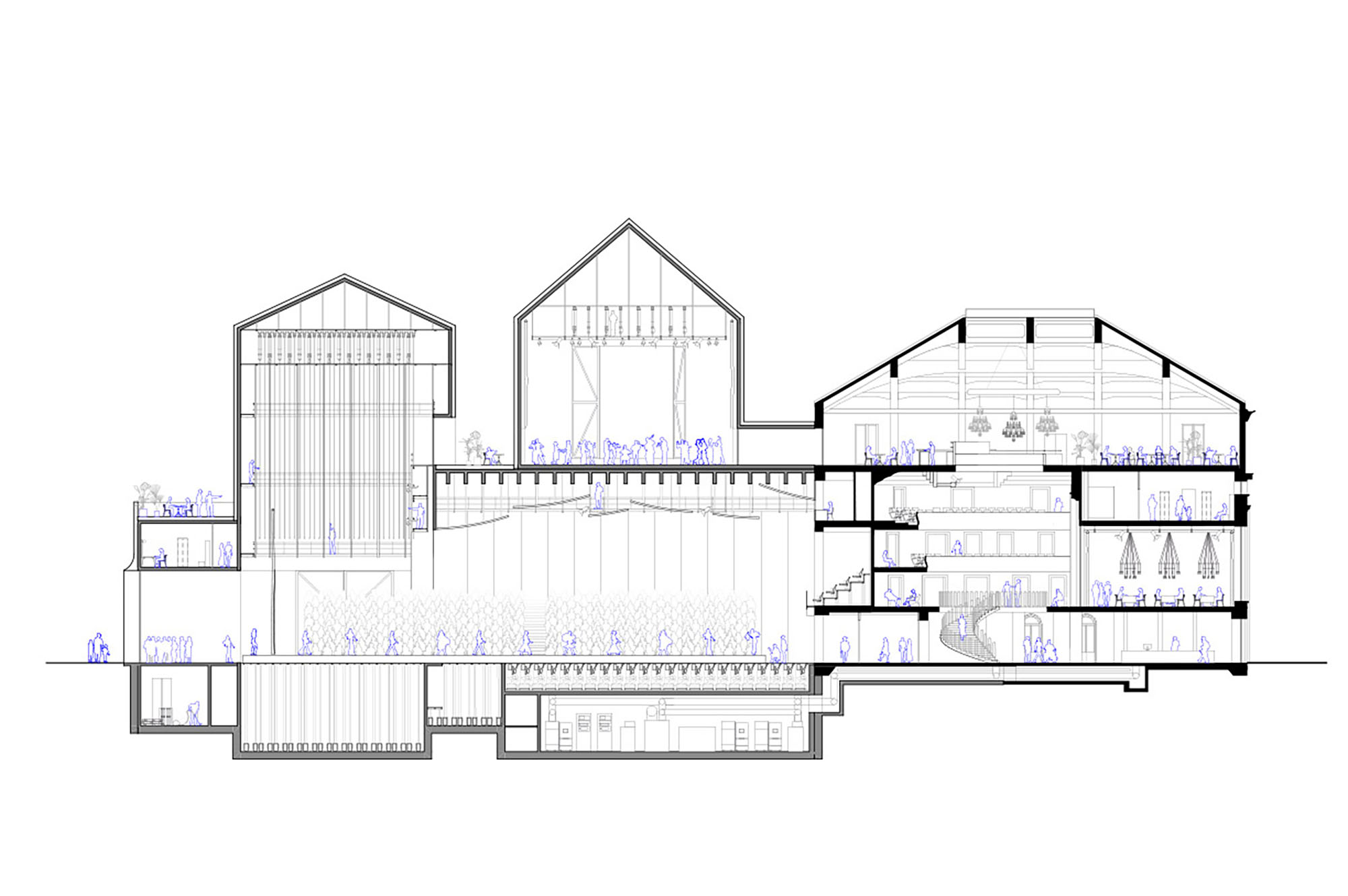 © Ilg Santer Architekten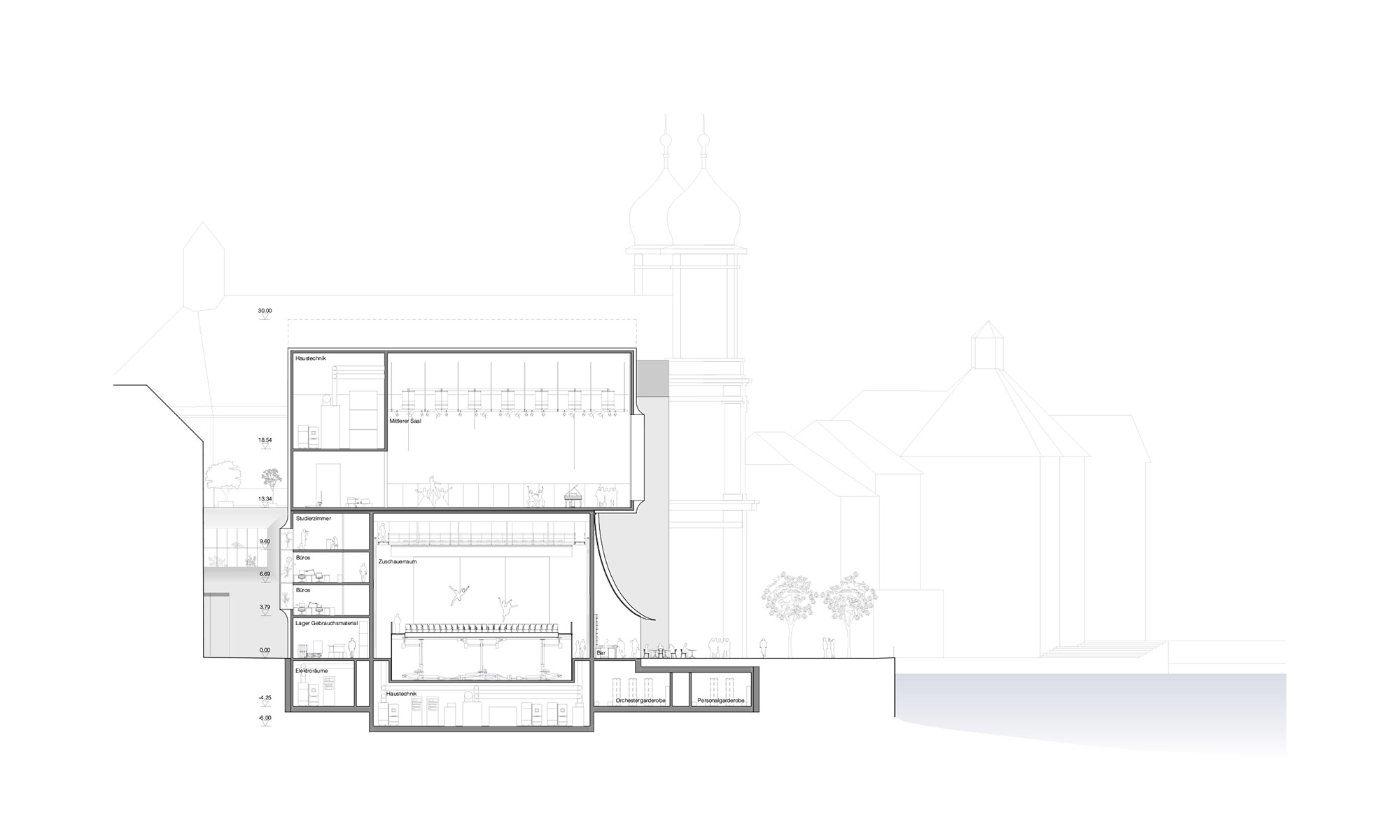 © Ilg Santer Architekten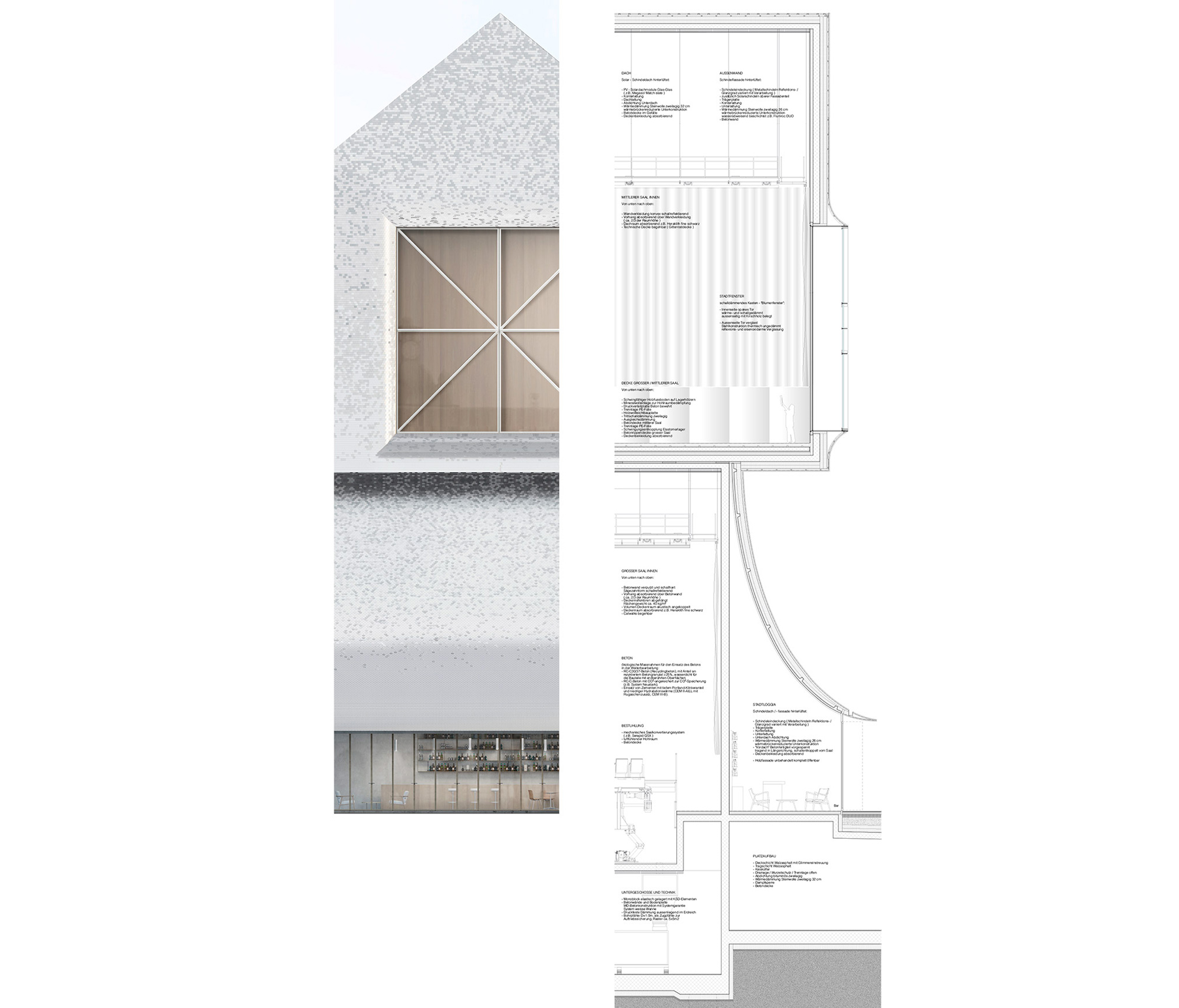 © Ilg Santer Architekten
Project: Neues Luzerner Theater 
Location: Stadt Luzern
Architects:
Ilg Santer Architekten
Team: Wettbewerb: Andreas Ilg, Marcel Santer;Vesna Petrovic, Wilhelm Falk, Agata Chomicz, Aresu Khoshy, Nezabravka Bogdanova
Although numerous, far-reaching interventions in the building structure have changed the theater building, the theater has not lost its identity-forming value for Lucerne. In architectural history, the appropriation of spoils to create and preserve identity is guaranteed. The project integrates the story with the spolie from the Stadttheater Luzern and continues to write it in the Neues Luzerner Theater as a source of identity.
Old building and new building complement each other to form an assembly. The volumetric structure of the common building volume fits harmoniously into the "prospect" of the Reuss. The further construction combines operation, sustainability, preservation of monuments and urban identity hand in hand. The old building takes up a third of the volume of the new theater above ground, the substantial saving of gray energy is important for sustainability considerations.
Inside, construction continues. The auditorium of the old city theater becomes the heart of the new theater as a vertical foyer. In this way, it remains in the memory of the city as a living space. The foyer and the halls open up to the city. The New Lucerne Theater will be open, public and can be experienced as a whole.
Source: 
Ilg Santer Architekten
m i l i m e t d e s i g n   –   w h e r e   t h e   c o n v e r g e n c e   o f   u n i q u e   c r e a t i v e s