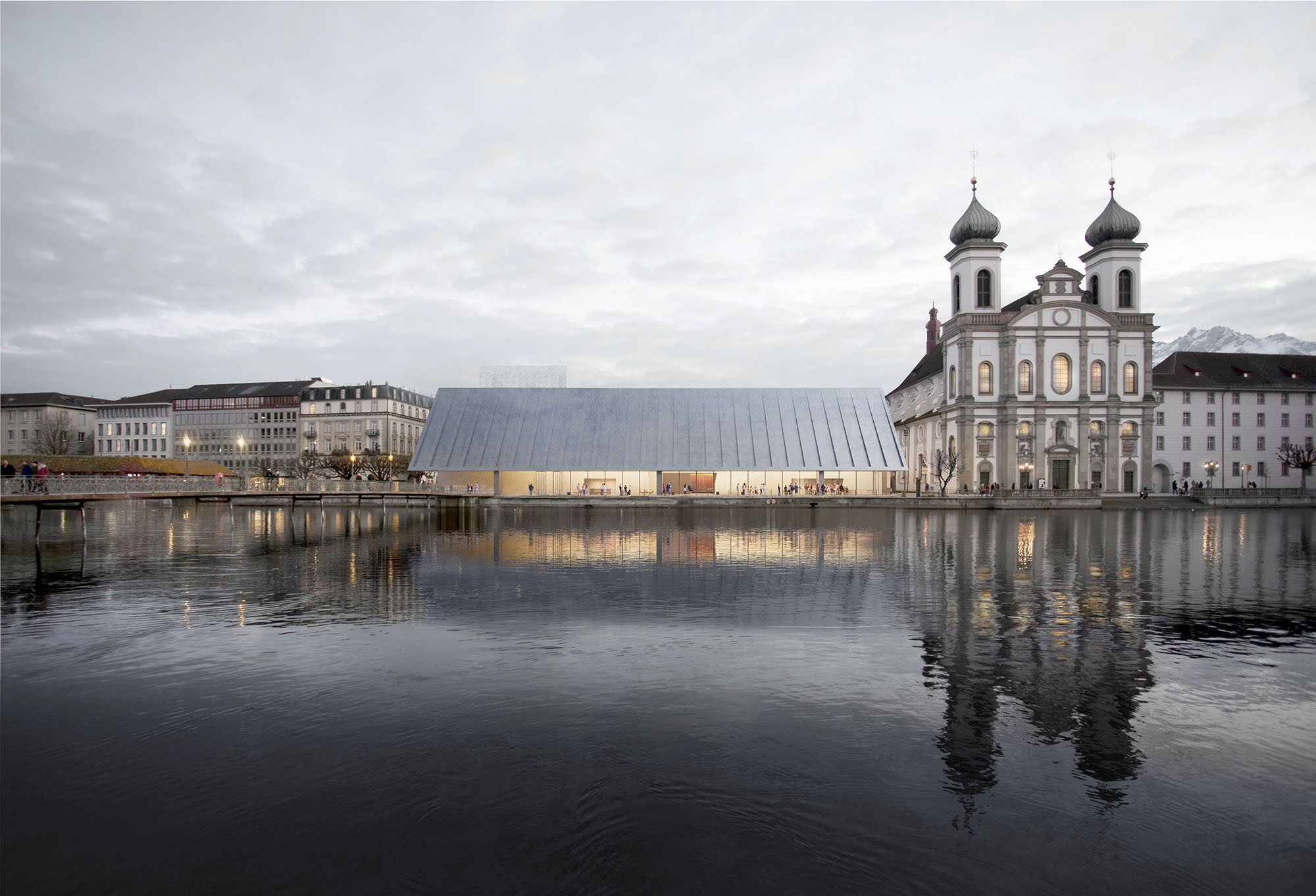 © FHV-Fruehauf, Henry & Viladoms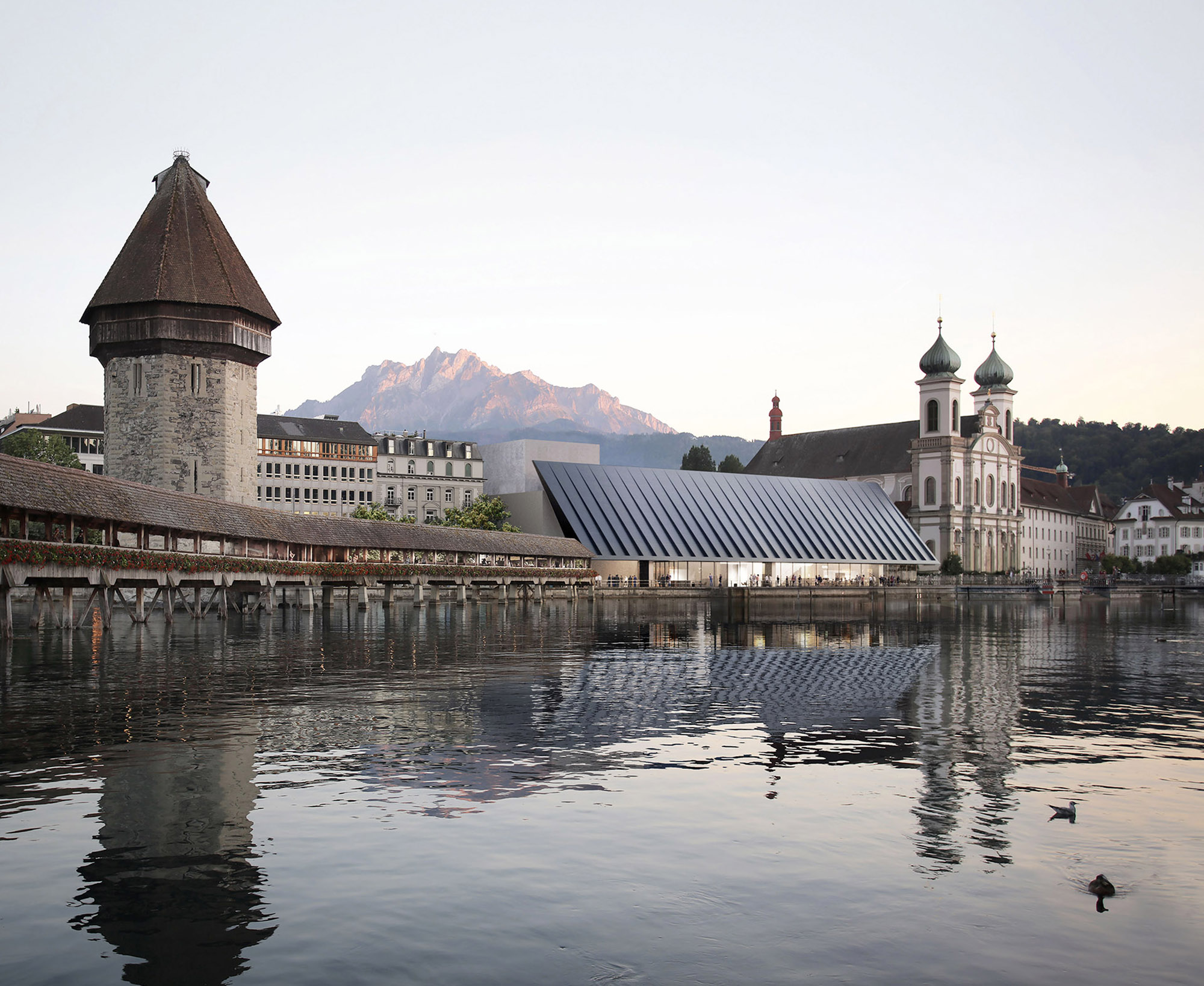 © FHV-Fruehauf, Henry & Viladoms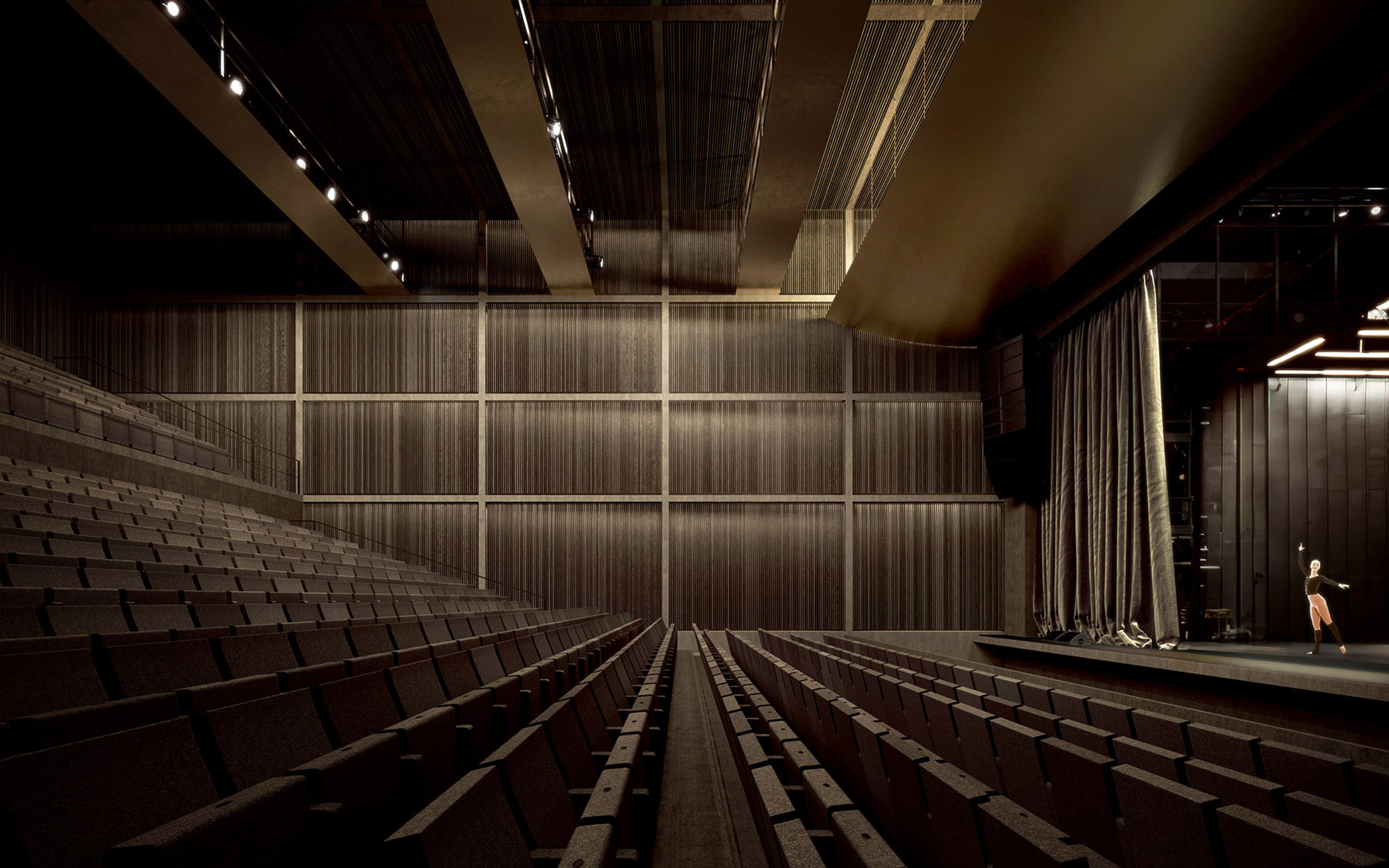 © FHV-Fruehauf, Henry & Viladoms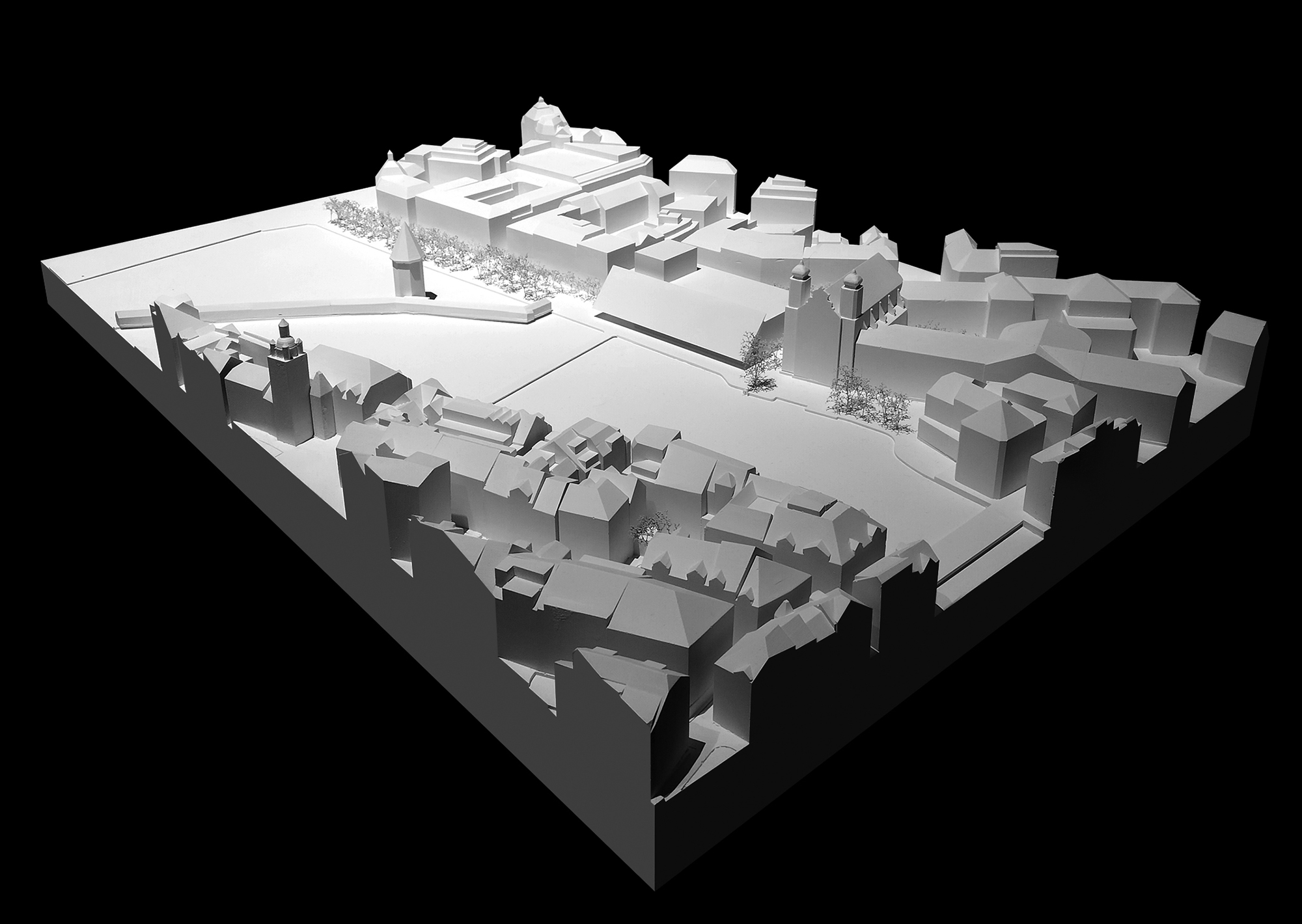 © FHV-Fruehauf, Henry & Viladoms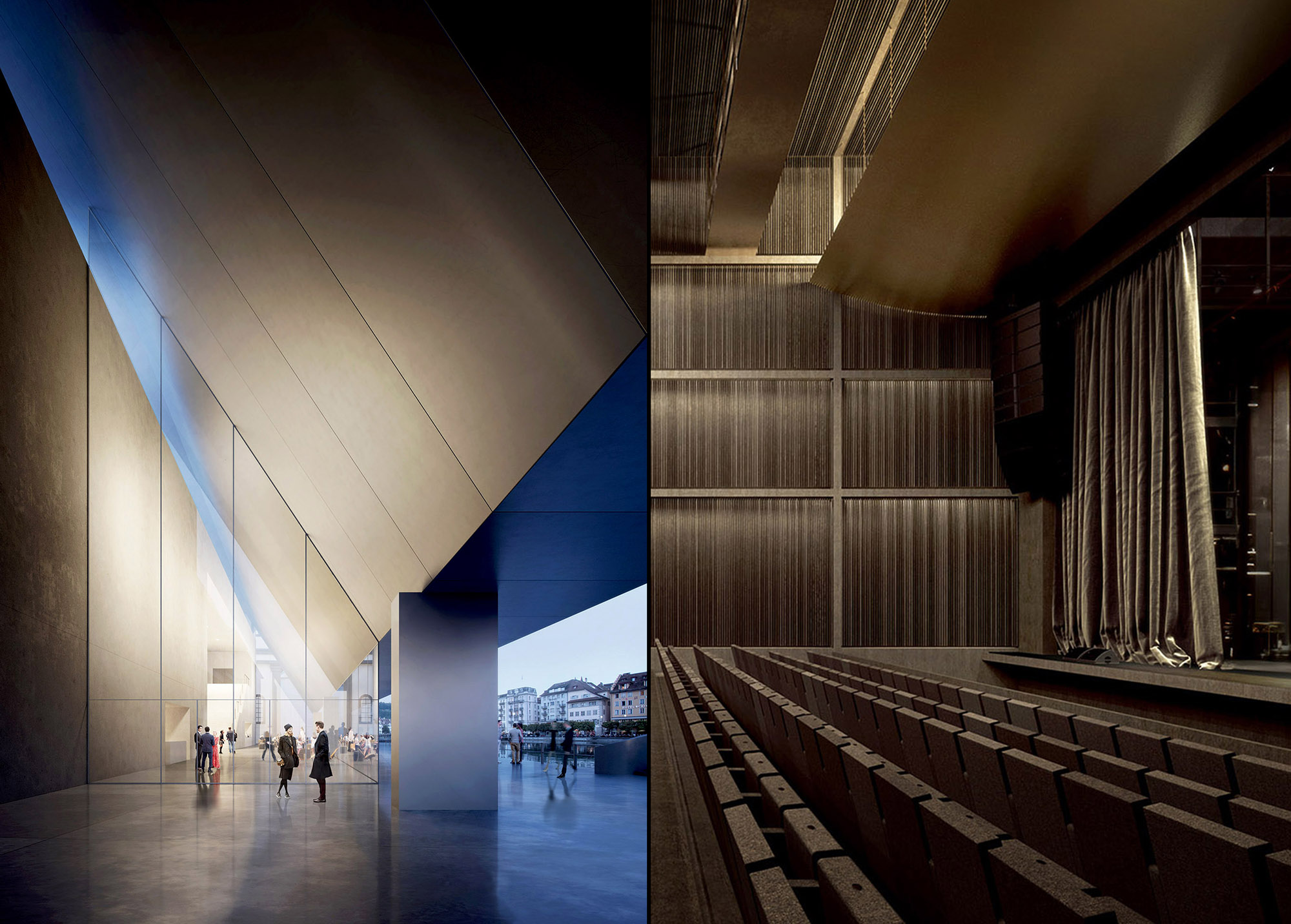 © FHV-Fruehauf, Henry & Viladoms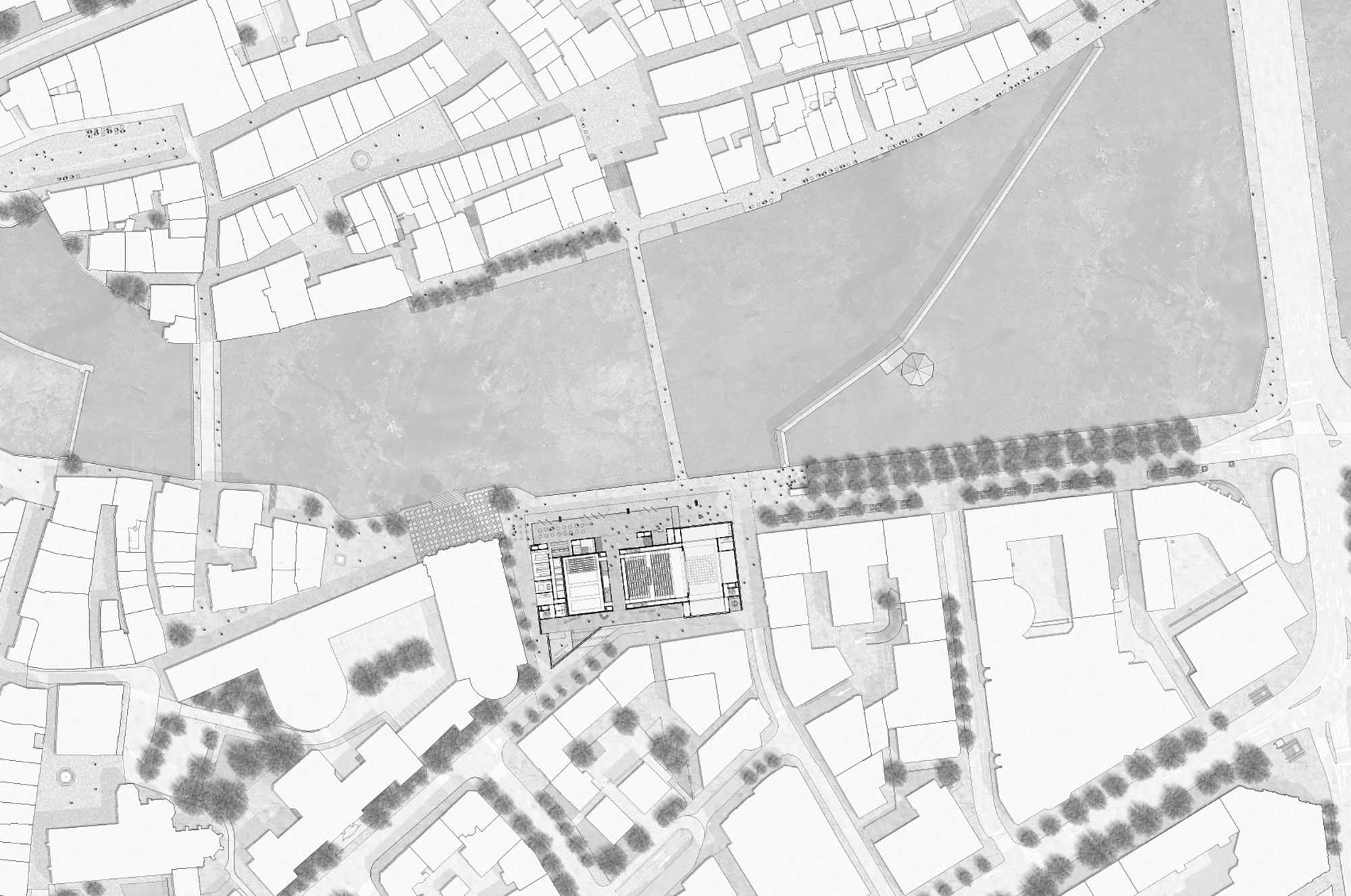 © FHV-Fruehauf, Henry & Viladoms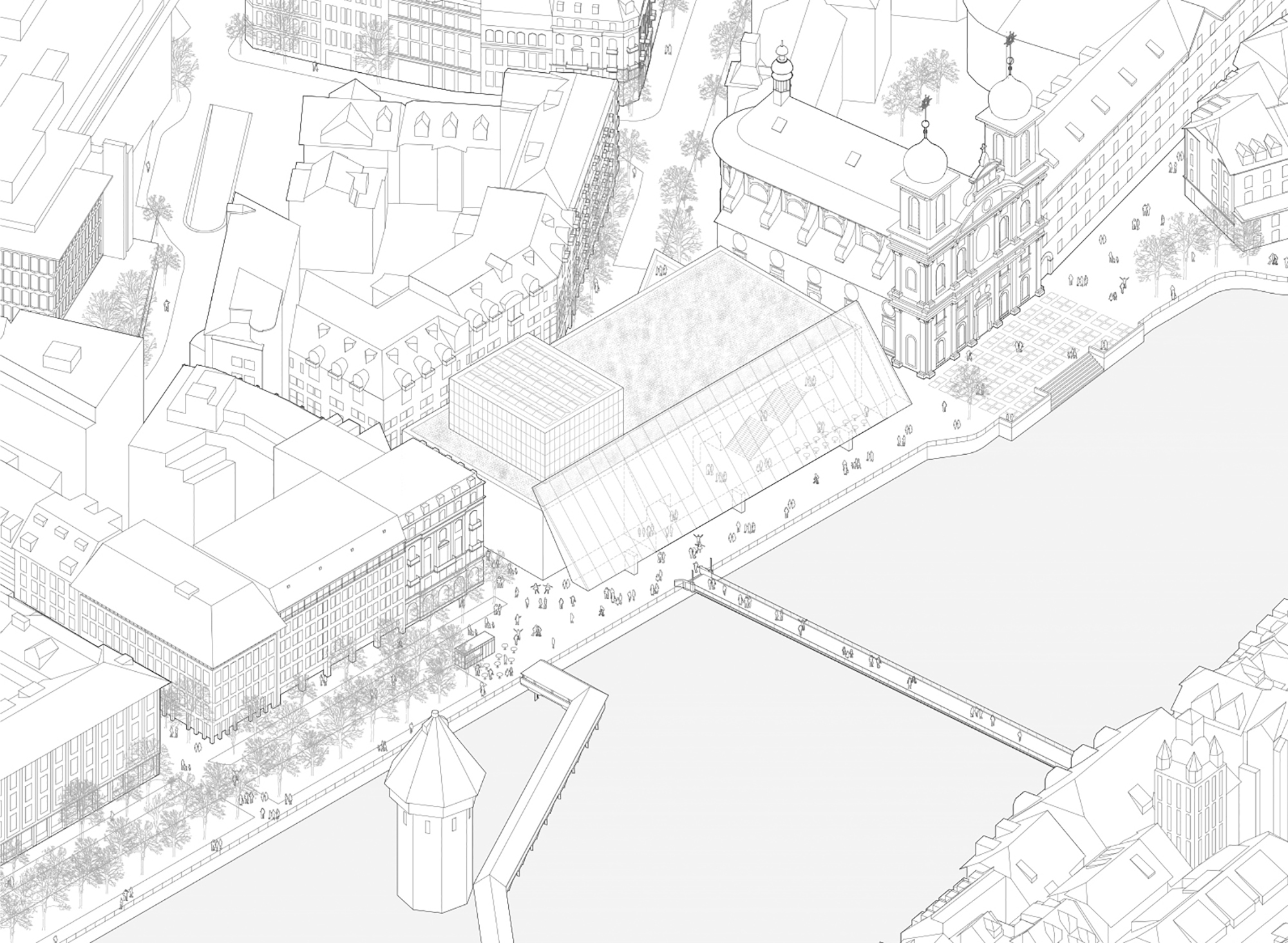 © FHV-Fruehauf, Henry & Viladoms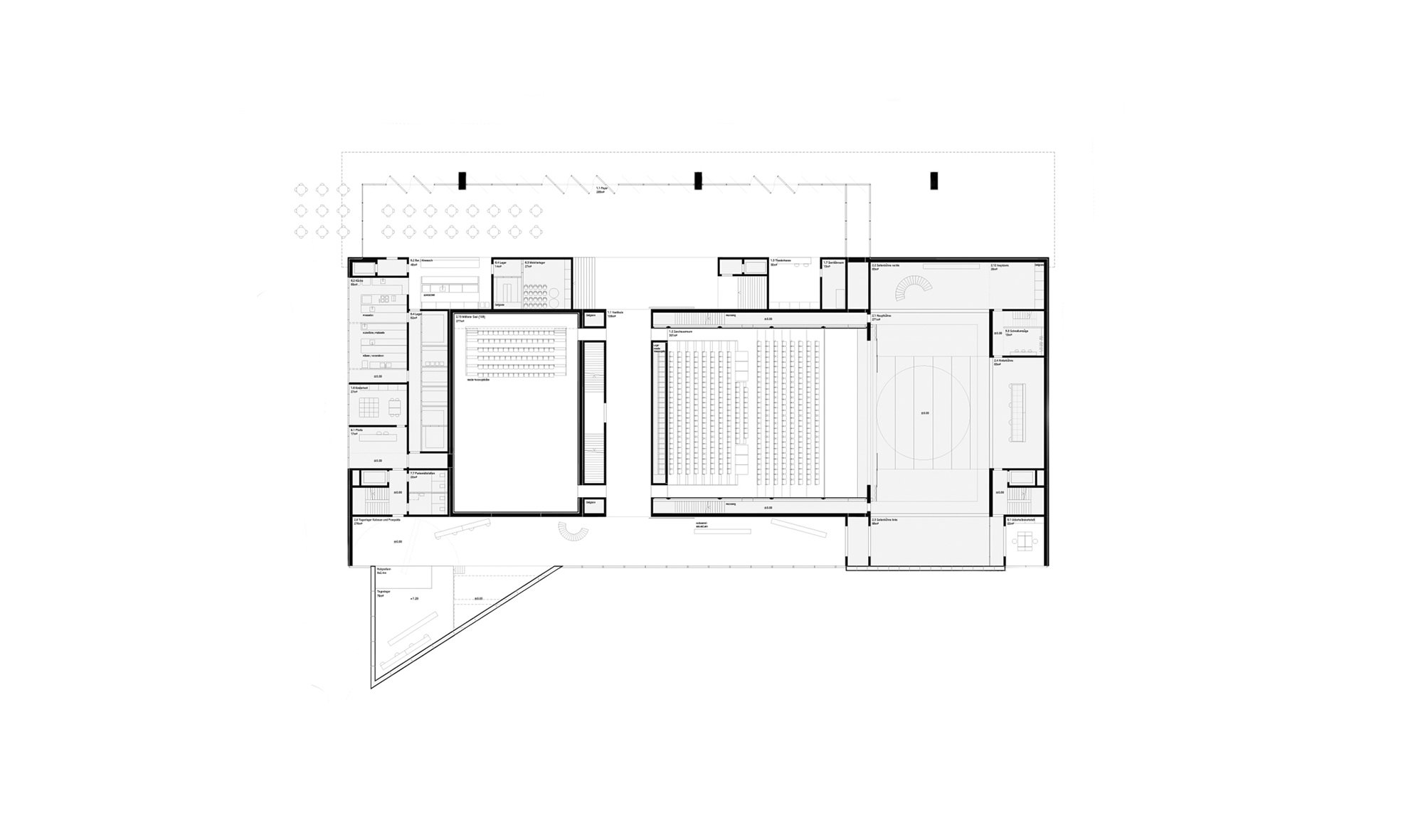 © FHV-Fruehauf, Henry & Viladoms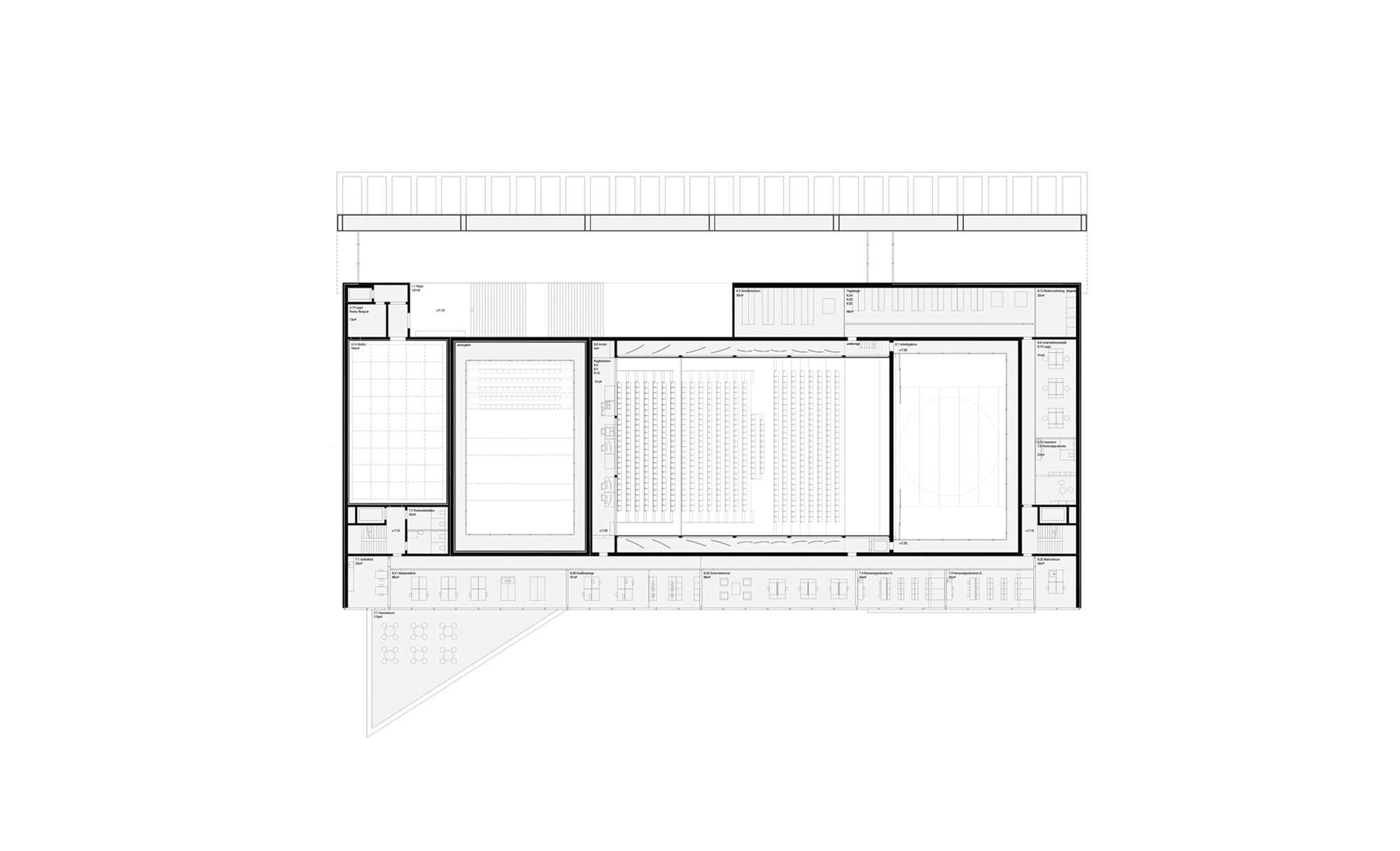 © FHV-Fruehauf, Henry & Viladoms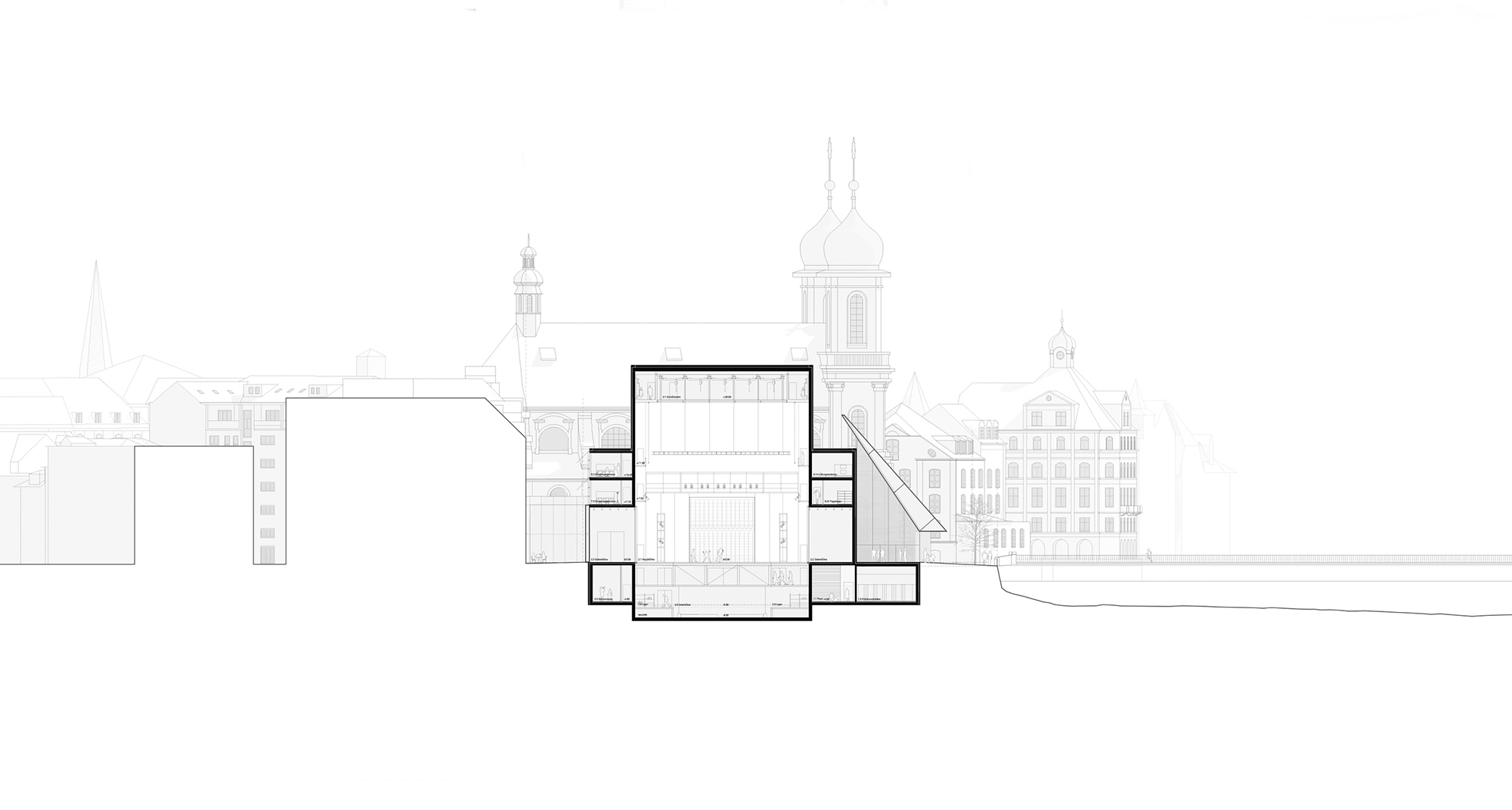 © FHV-Fruehauf, Henry & Viladoms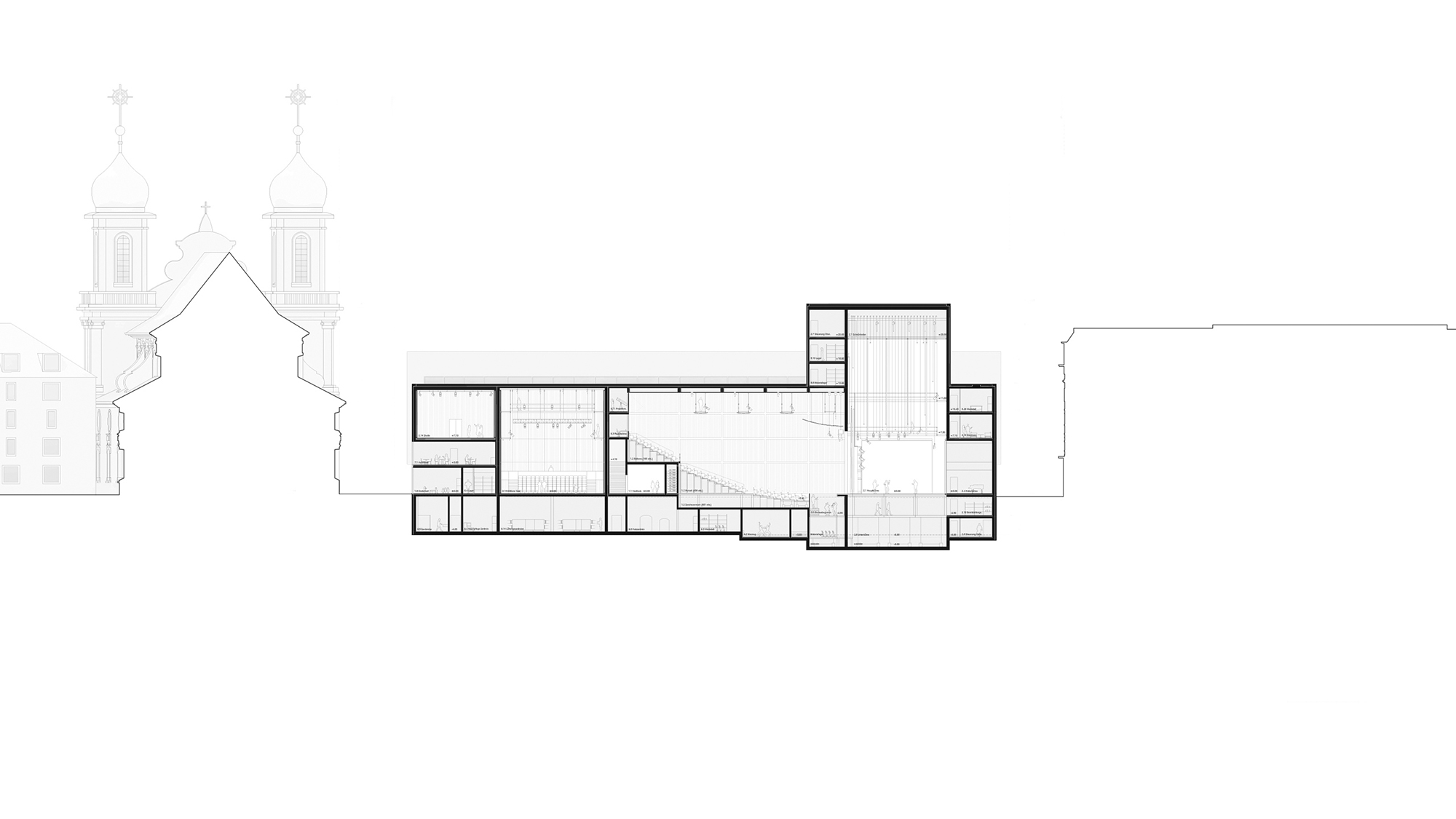 © FHV-Fruehauf, Henry & Viladoms
Project: Neues Luzerner Theater
Location: Stadt Luzern
Architects: FHV-Fruehauf, Henry & Viladoms
Competition: 2nd Prize
Client: Stadt Luzern
Project team: Cindy Barraud, Johan Link, Ricardo Saab, Leo Ornstein
Landscape: Studio Vulkan
Civil engineer: Schnetzer Puskas Ingenieure AG
Acoustics: Kahle Acoustics
Theater planning: The Space Factory
The project responds to its exceptional location on the banks of the Reuss river in front of the town hall. The new theatres foyer becomes part of the sequence of public spaces that determine the rhythm of the riverbank. The foyer is protected by a large sloping roof that defines the theatre's unique expression. It is arranged lengthwise along the bank and remains lower than the surrounding buildings. Through its abstract expression, the theatre affirms its status as a significant public building, nonetheless leaves to the Jesuit church its role as protagonist, which it has held since the 17th century.
The aspiration of the new theatre is to become a functional yet welcoming workshop. All technical functions are directly connected to the two main stages, as well as the audience reception, are located on the ground floor. This allows for easy operation and plays an important role in activating the surrounding public space. To the north are the restaurant and foyer that extends into the public space of the quay. To the south, the arrangement of the day store on the façade allows a view "behind the scenes" and provides a generous space for the delivery of scenery and the handling of scenery elements. On the Jesuit Church side, the artists' entrance is arranged for the staff.
The three halls are arranged next to each other. The two main ones are on the ground floor, while the studio finds its entrance at the top of a generous staircase that is directly connected to the foyer. The public programme is arranged in the north, while the rooms for staff and artists are located in the south. The boxes and workshops, together with the day store, form the theatre's urban south façade.
Source: FHV-Fruehauf, Henry & Viladoms
m i l i m e t d e s i g n   –   w h e r e   t h e   c o n v e r g e n c e   o f   u n i q u e   c r e a t i v e s