milimetdesign updated from www.e-architect.co.uk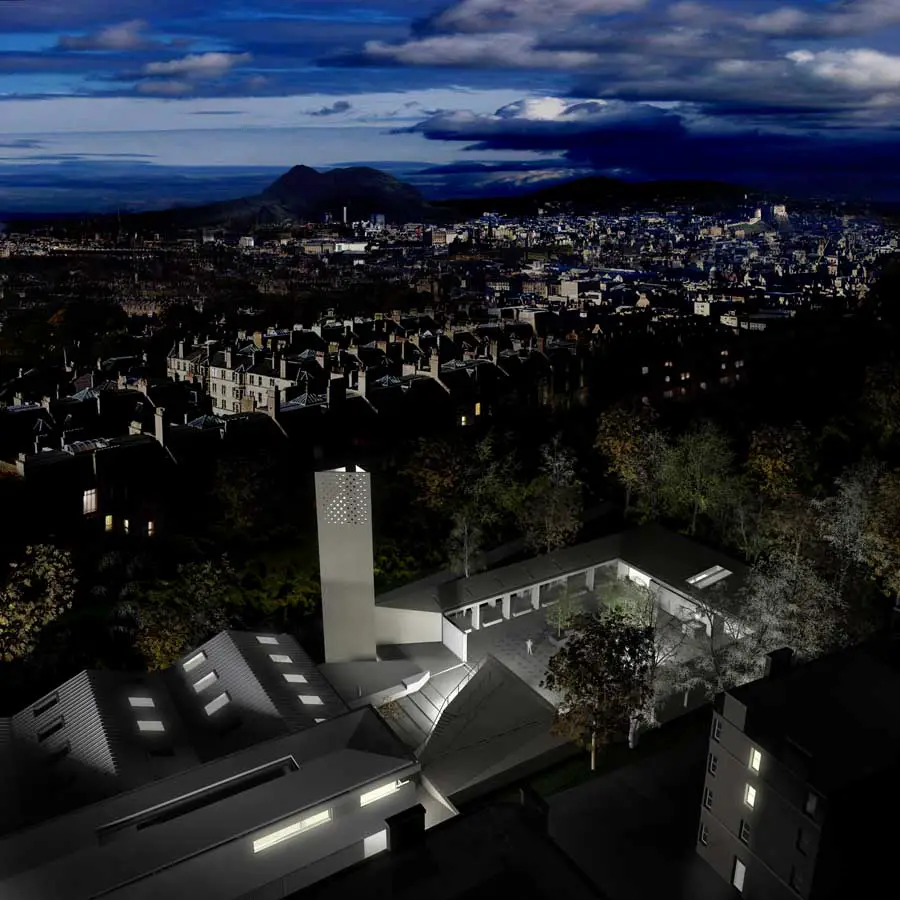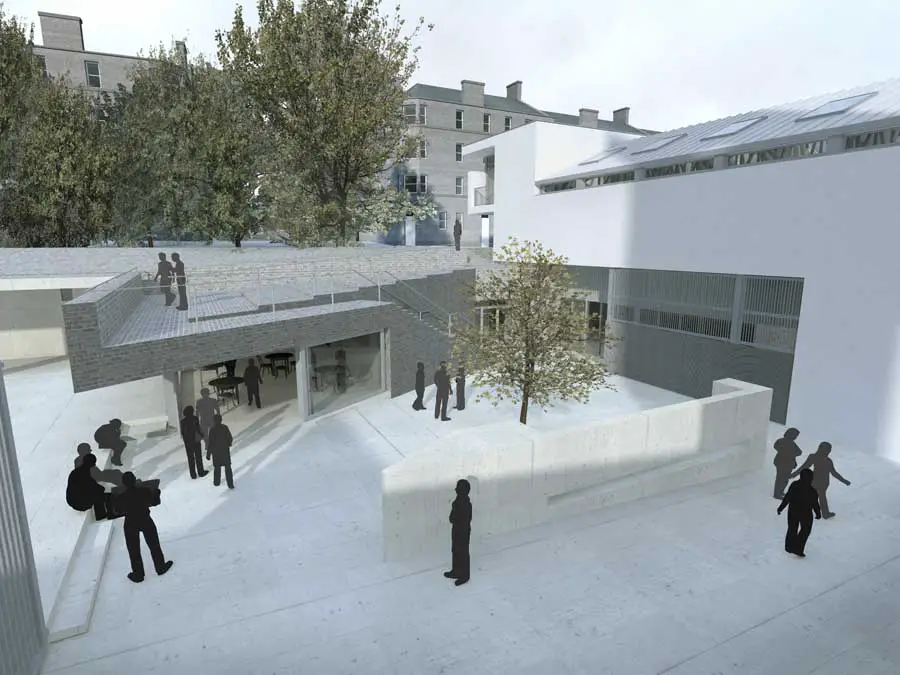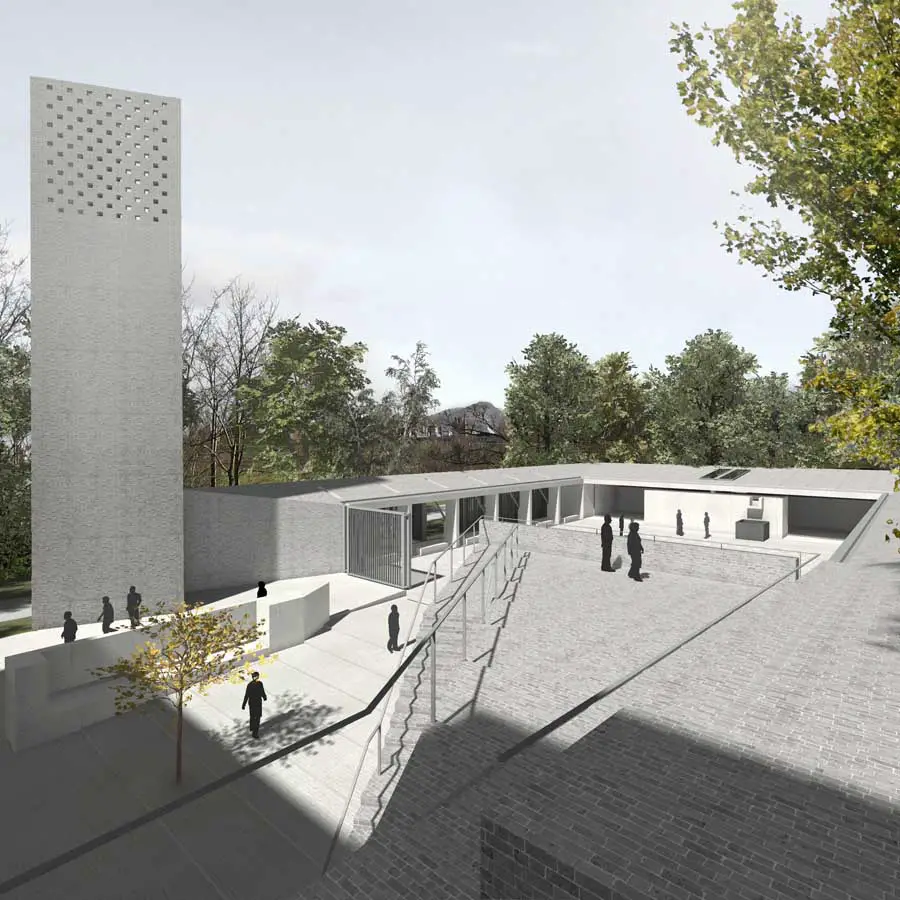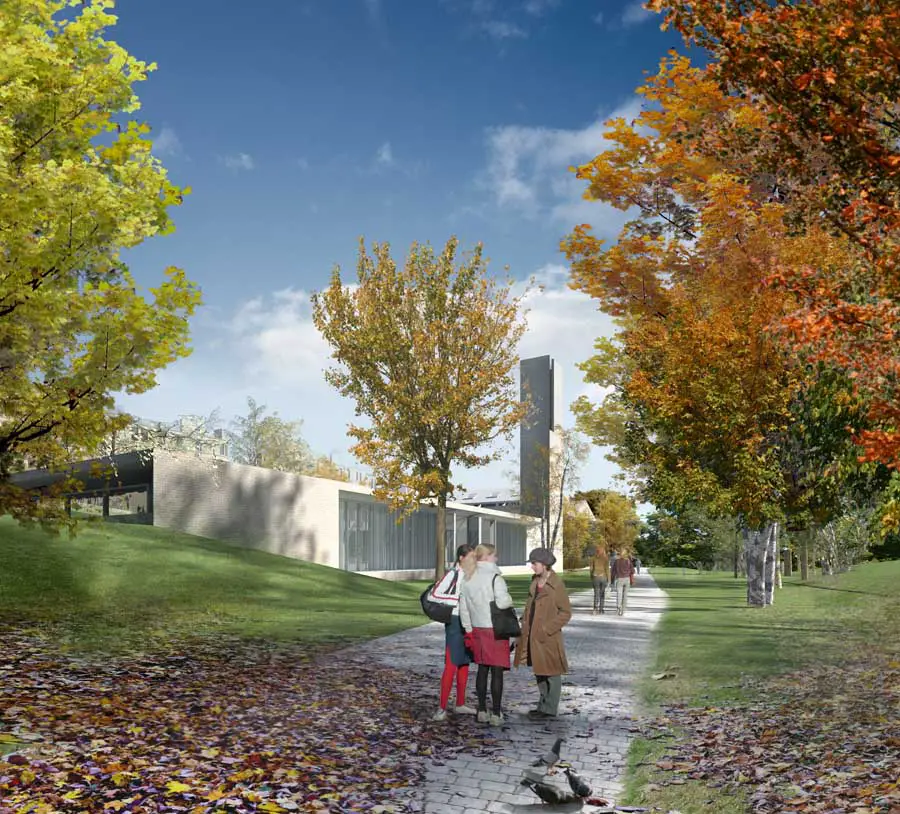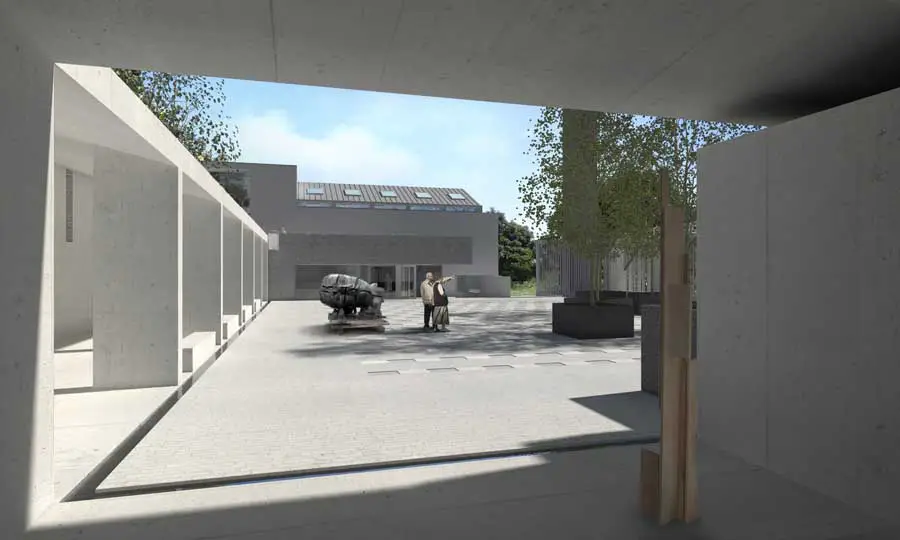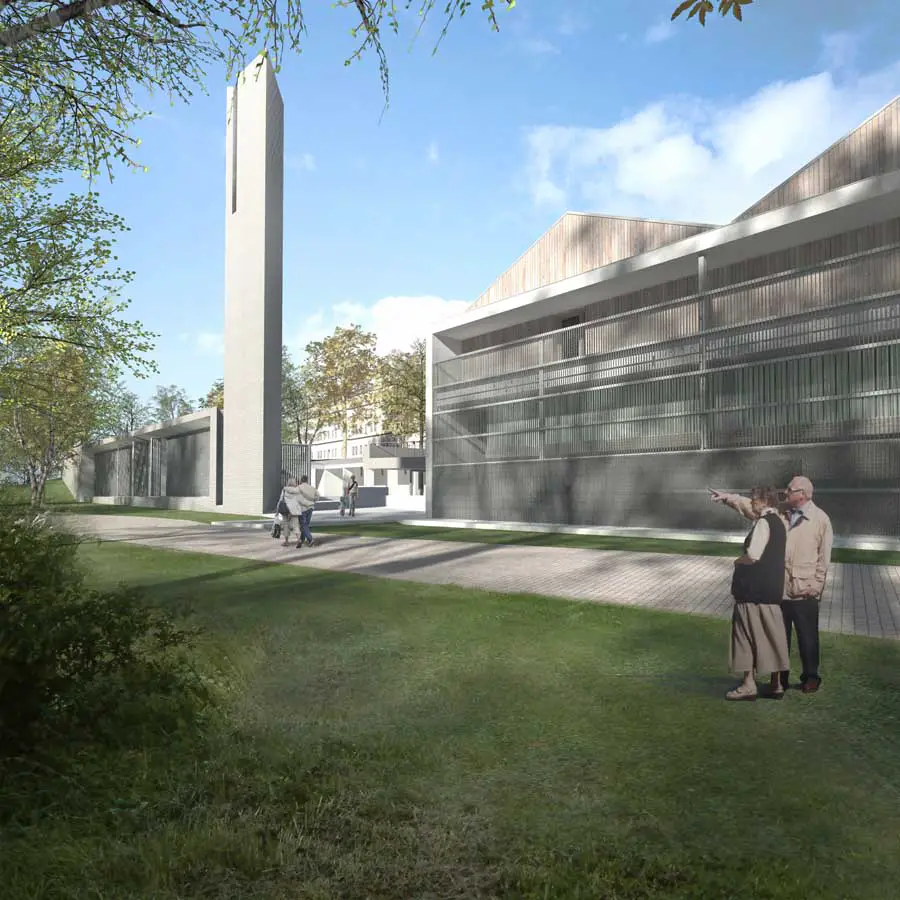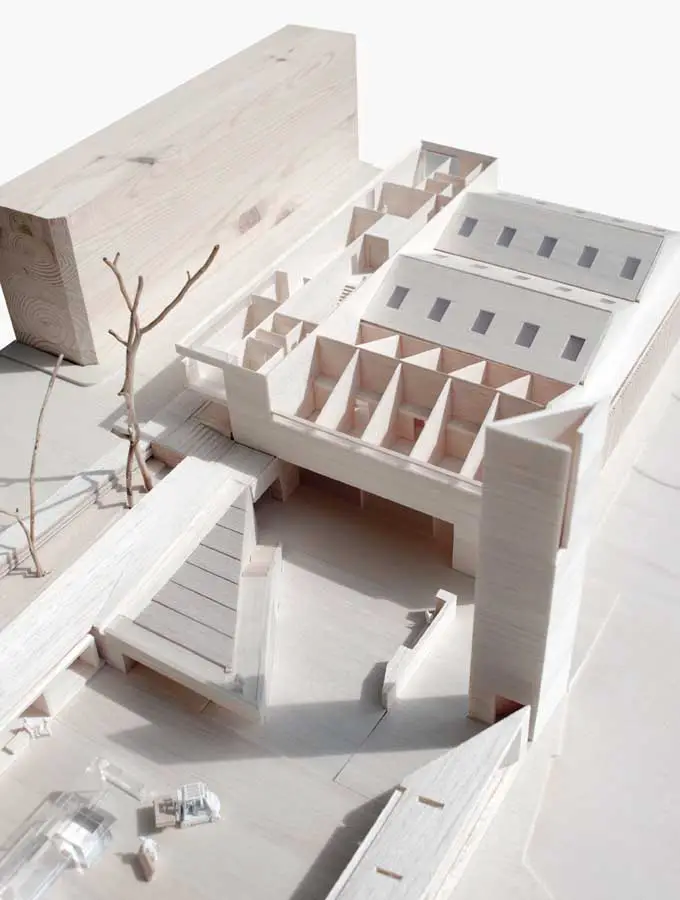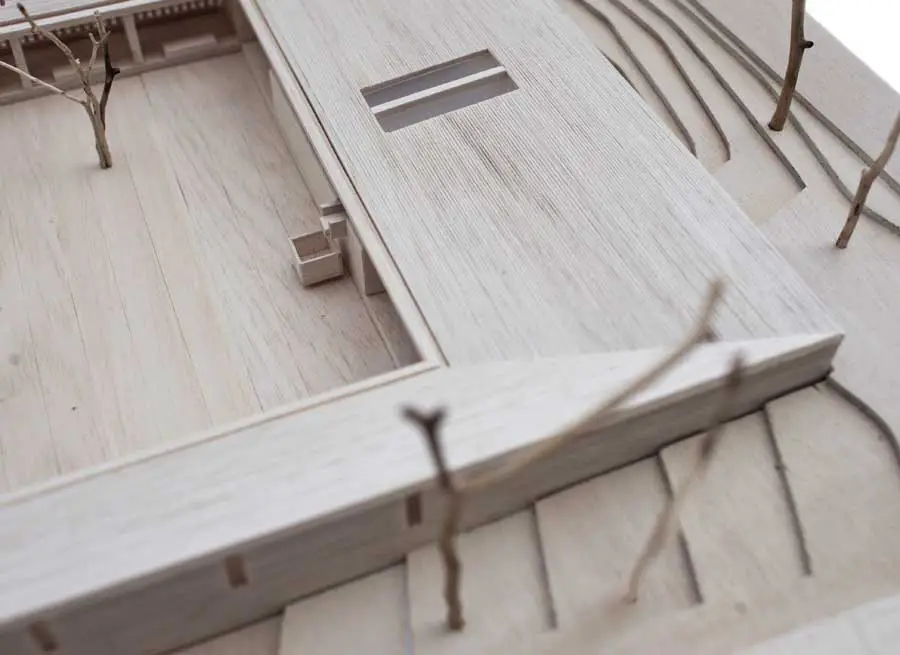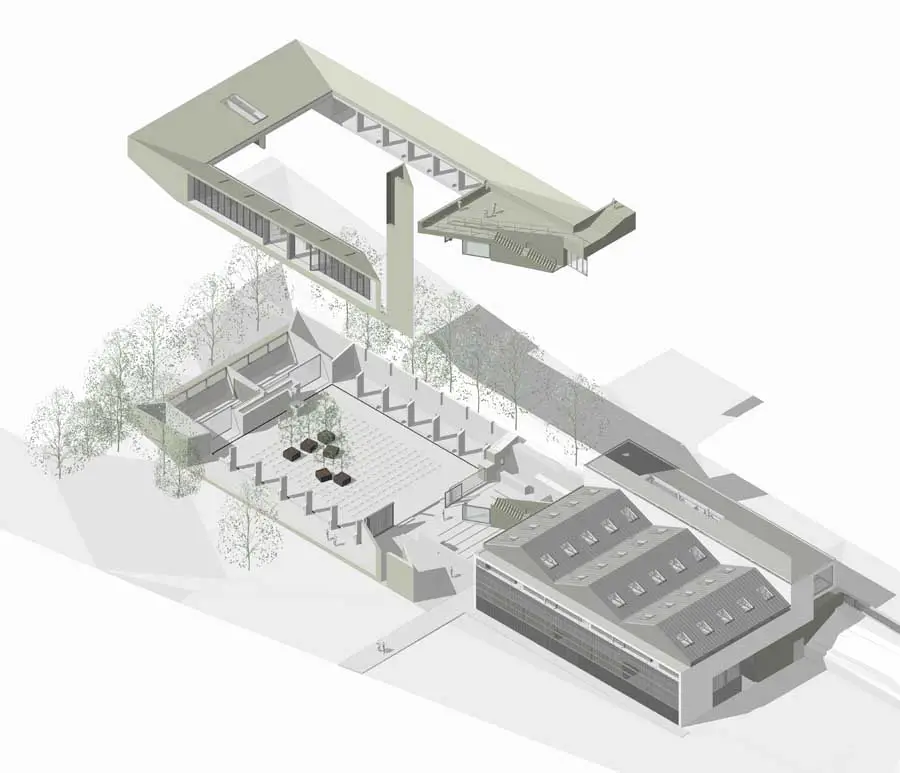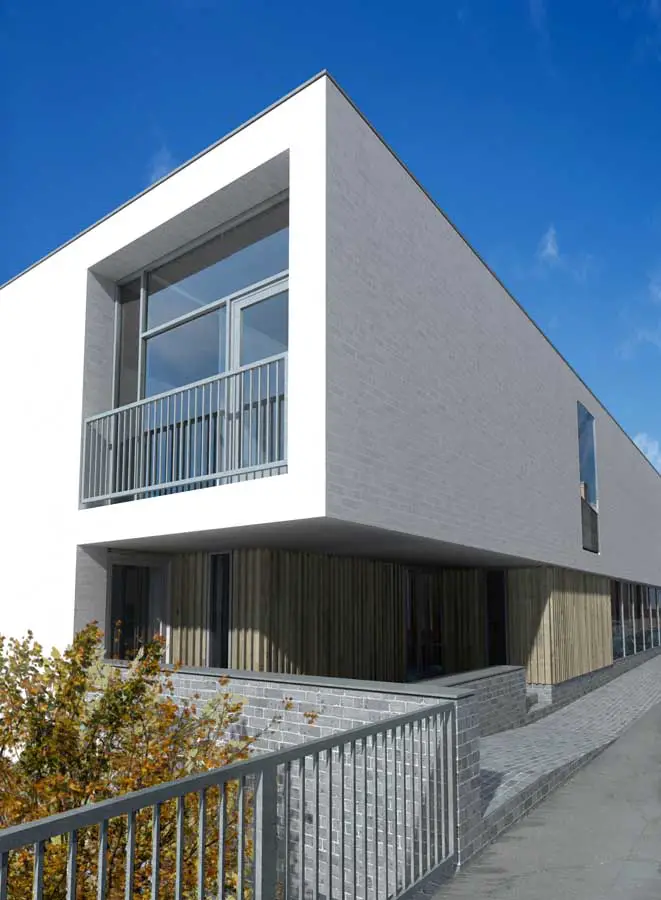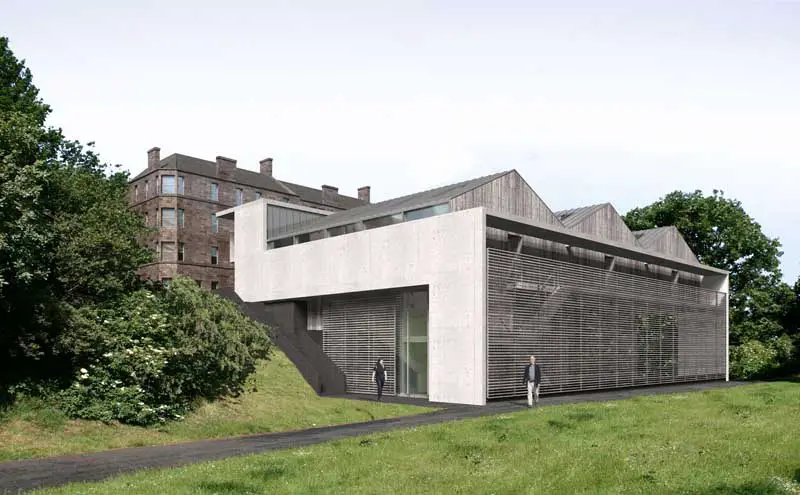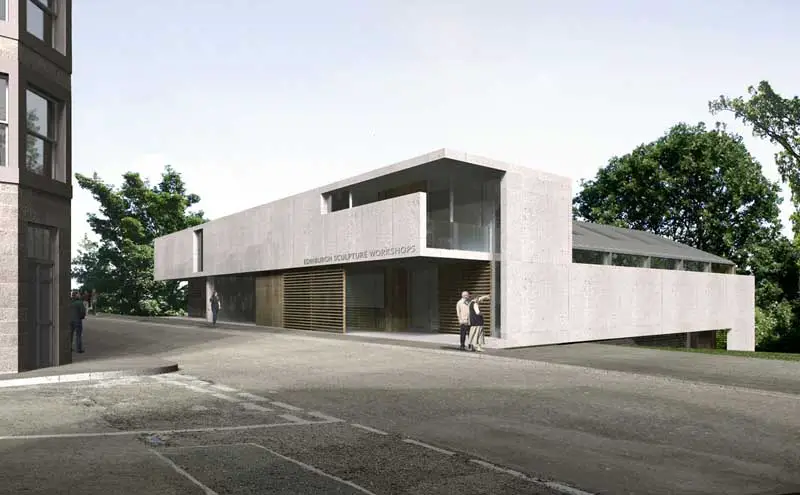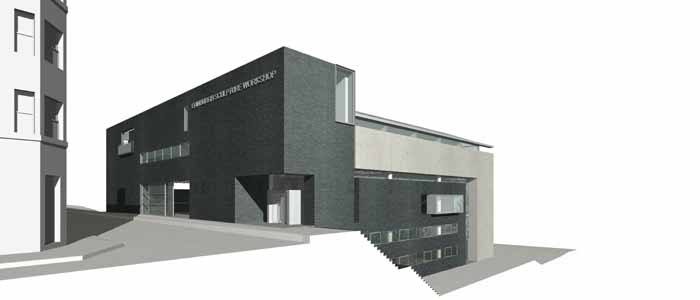 Sutherland Hussey Architects' proposal for the Edinburgh Sculpture Workshop has been named the winner of the £3M Arts Funding Prize for Edinburgh.
The £3M prize will fund the creation of ESW's Creative Laboratories, a world class research and production facility at its Newhaven site.
The Creative Laboratories will be a unique new building situated alongside Edinburgh Sculpture Workshop's new sculpture centre. It is expected to open in 2013.
The Creative Laboratories will provide a mix of indoor and open-air workspaces around a central courtyard. Together with the sculpture centre, the Laboratories will create a vibrant cultural hub of benefit to the whole city. The addition of viewing areas and a café will open up the space to visitors.
Irene Kernan, director of Edinburgh Sculpture Workshop, said: "This is an amazing opportunity for Edinburgh Sculpture Workshop which will enable us to fulfil our ambitions to create a world class sculpture centre in the city. We are very fortunate to have an internationally renowned architectural practice on our doorstop in Sutherland Hussey Architects. The Arts Funding Prize represents a major investment in future generations of artists and will be a major resource for our local community in Newhaven as well as the city as a whole."
ESW's Creative Laboratories beat off stiff competition for the prize from the Scottish Book Trust and Edinburgh College of Art. 26 Oct
ESW have just received their final funding for Phase 1 to go on site. Construction is due to start in January. 22 Oct
Previously:
EDINBURGH SCULPTURE WORKSHOP
Sutherland Hussey – Edinburgh Sculpture Workshop Building – Apr 2005

Edinburgh Sculpture Workshop awarded funding for development of first purpose-built open-access sculpture facility in UK

Edinburgh Sculpture Workshop, the Leith-based visual arts facility has been awarded a grant towards the development of a new building in the recent funding round of Scottish Arts Council National Lottery Capital Awards.
Edinburgh Sculpture Workshop (ESW) Director, Irene Kernan said 'This is a marvellous opportunity not only for Edinburgh but for the visual arts sector throughout Scotland. This will be the first building of its kind in the UK – a purpose-built sculpture facility supporting young and established artists which also will be open to anyone interested in learning about or making visual art. Our aim is to create a centre of excellence for sculpture and contemporary visual art which will attract artists working in Scotland and throughout the UK as well as internationally.'
ESW board member, Neil Fraser of Diageo, said 'It's great that all the planning and hard work has finally paid off but there is still a lot to do as we have a significant fundraising target to reach within the next 18 months'.
Chairman, Bill Scott, congratulated the staff, members and Board of Directors of ESW on the achievement to date and thanked the Scottish Arts Council and the City of Edinburgh Council for demonstrating their whole-hearted support of the project and the organisation.
The new facility will provide up to 30 studios and 3 purpose-built workshops as well as a dedicated education area and accommodation for visiting artists. A general project space will allow for experimentation and artists' professional development as well offering a programme of public events and exhibitions throughout the year. At present the building has 15 studios, a single workshop and one general public space and the organisation is struggling to cope with demand.
Iain Munro Head of Capital at the Scottish Arts Council, said: 'When we decided to consolidate our funding for the next three years into one funding round, we wanted to support exciting and ambitious projects that will contribute to the development of Scottish artistic and public life for many years to come. Providing development funding for this project will now allow Edinburgh Sculpture Workshop to examine its proposals in more detail, looking at things such as business plans and sustainability as well as its architectural ambitions to develop a leading international centre for sculpture and contemporary art that will excite, inspire and transform the lives of both artists and the local communities.'
ESW has been working with award-winning Edinburgh architects, Sutherland Hussey to develop the first stage of the project and will continue consulting with artists and the local community as the project develops.
Edinburgh Sculpture Workshop: Building PR from Sutherland Hussey Architects
Edinburgh Sculpture Workshop
Edinburgh Sculpture Workshop (ESW) was set up in 1987 and has been based in Leith/Newhaven for the last 10 years.
ESW provides a unique mix of services and professional facilities for artists working at a local, national and international level and can accommodate a wide range of contemporary and traditional sculptural practice. With studios, workshops and professional facilities on offer the organisation aims to support young and emerging artists as well as those who are more established – at present among the 20 studio-holders are Royal Scottish Academy members as well as 2 short-listed contenders for the New Contemporaries. In 2004 we launched an International Visiting Artist programme hosting a residency by Australian artist, Stewart Elliott and enabling Scottish artist, Duncan Robertson to take up a residency in Norway.
As a public facility ESW is a place where audiences can view work and where people can participate in and learn about the creative process. We work with local communities to establish creative partnerships which connect with and have an outcome in their own environment. We are a valuable resource for education providers, arts and associated organisations, local community groups and national establishments – organising workshop and education programmes, Open Studio Days and many public events and exhibitions.
Sutherland Hussey Architects: Practice Profile
Charlie Hussey Dip Arch. RIBA
Born 1962, he studied architecture at the Mackintosh School of Architecture. From 1987 he joined the office of Sir James Stirling, leaving in 1994 to work briefly for Renzo Piano in Italy, before returning to Scotland to establish the practice Sutherland Hussey Architects in Edinburgh.
Charlie Sutherland B Arch
Born in Scotland in 1963, he studied architecture at the Mackintosh School of Architecture. From 1987 he joined the office of Sir James Stirling, going on to become an Associate and responsible for the overseeing of a number of internationally acclaimed projects. In 1997 he left Stirling and returned to Scotland to set up Sutherland Hussey Architects.
Both combine practice with part-time teaching at the Mackintosh School of Architecture. Completed projects to date include private residences – The Barnhouse, Highgate was awarded the AJ First Building Award at the 2002 Stirling Prize ceremony, an Art Gallery in Inverness and Lynher Dairy, Cornwall (also being awarded an RIBA award and the Civic Trust Special Award in the rural buildings category in 2003). They have also recently completed a collaborative arts project with sculptors in Tiree which was awarded the RSA Gold Medal, an RIBA regional award, the RIAS Architecture Award and was shortlisted for the Stirling Prize in 2003 and currently shortlisted for the Mies van der Rohe prize 2005.
Edinburgh Sculpture Workshop is supported by the Scottish Arts Council and the City of Edinburgh Council
Sutherland Hussey : Assembly Street Leith
Sutherland Hussey Architecture: An Turas
Sutherland Hussey : Assembly Street Leith
Sutherland Hussey Architecture: An Turas
Edinburgh Sculpture Workshop Building : Background

Source: Sutherland Hussey Architects/

www.e-architect.co.uk
milimetdesign

– Where the convergence of unique creatives